Rising Cost Of Health Care: Obamacare Insurance Premiums To Increase As State Exchanges Face Losses, Even Closure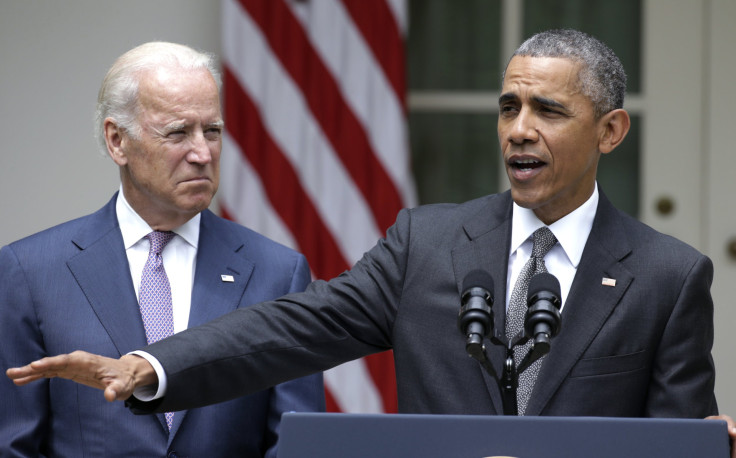 As the cost of health insurance continues to rise, the fallout from such increases is becoming ever more evident in state-run exchanges established by the Affordable Care Act. Some states have announced insurance rate hikes for the coming year, while others have said they will shut down all or part of their exchanges as insurers contend with higher costs associated with sicker patients and lower enrollment than originally anticipated.
The Louisiana Department of Insurance said Friday it would shutter its state health plan by the end of the year. Only 17,000 people out of Louisiana's population of 4.6 million had enrolled in that plan, which was operating at a medical-loss ratio of 113 percent. That means for every dollar it earned in premiums, it paid $1.13 in expenses, Modern Healthcare reported. Louisiana's federally run exchange has five other insurance companies offering plans.
Hawaii, which ran its own marketplace, Hawaii Health Connector, announced in June it would switch to the federally run marketplace, Healthcare.gov. Enrollment had been too low, at close to 40,000 consumers, and it was unable to generate sufficient revenue to sustain itself. "The viability of state health insurance exchanges has been a challenge across the country," Hawaii Gov. David Ige said at the time. Hawaii was the third state after Nevada and Oregon to transfer its state-run health exchange to the federal one.
Of the 12 states plus Washington, D.C., that run their own healthcare exchanges, about half of them have financial difficulties, and several states, including Minnesota, Colorado and Vermont, are considering shuttering their marketplaces and using the federal one instead, the Associated Press has reported.
Other states have acknowledged that in order to compensate for growing costs, premiums will have to increase.
State officials announced Monday that premiums for plans sold on California's health benefit exchange, Covered California, would rise by an average of 4 percent, slightly less than the average rate increase expected by exchanges in other states. About 1.3 million people buy health insurance through Covered California. In Southern California, monthly premiums would rise to an average of about $296 per month. In Northern California premiums could increase to $384 per month.
In 11 major U.S. cities, the cost of a "silver" plan -- one tier of coverage that onsumers can pick -- could increase by 4.4 percent from 2015 to 2016, an analysis by the Kaiser Family Foundation found in June. The actual costs are still subject to change, and when broken down by city, the increase in premiums also varies widely. Some health insurance companies have asked to increase their premiums by as much as 40 percent in 2016, although state or federal officials must approve those increases before they can go into effect.
In Portland, Oregon, for instance, premiums were slated to rise by 16.2 percent in 2016 over the previous year. For a 40-year-old nonsmoker making $30,000 a year, that would mean an increase from $213 per month to $248 per month, before any tax credits the consumer might qualify for. In Burlington, Vermont, the increase was 9.2 percent, or from $436 to $476 for a monthly premium. But in New York City, it was just .5 percent. Kaiser's analysis noted that consumers would have to carefully research their options and possibly switch plans or even health insurance carriers in order to avoid paying significantly more in monthly health insurance premiums.
Other insurers throughout the country have previously proposed increases in premiums, also citing higher costs of medical care for patients newly enrolled in Obamacare plans, the Wall Street Journal reported. In Tennessee, BlueCross BlueShield requested an average premium increase of 36.3 percent. One South Dakota insurer, Wellmark Blue Cross and Blue Shield, requested an average increase of 43 percent in the price of premiums, saying that 31 percent more consumers than it expected had submitted insurance claims exceeding $50,000. Prescription drugs also contributed to the increase in costs, and the company said that for every dollar of revenue brought in through premiums, it paid out $1.44 for medical care, Keloland reported.
© Copyright IBTimes 2023. All rights reserved.
FOLLOW MORE IBT NEWS ON THE BELOW CHANNELS