Road To Kabul: High-Level Foreign Officials Who Have Made Unannounced Trips To Afghanistan Since 2001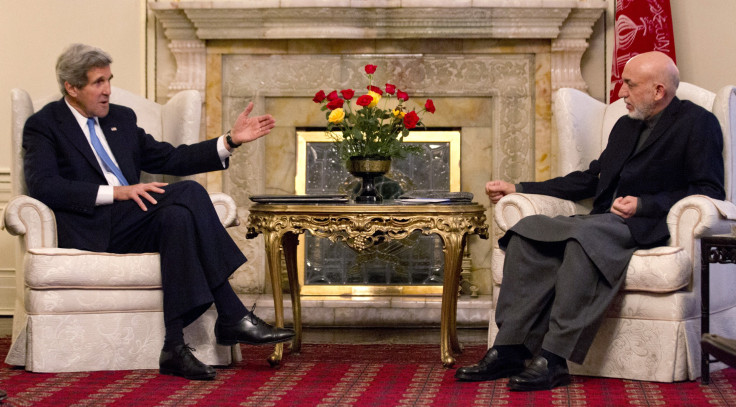 U.S. Secretary of State John Kerry arrived in the war-torn country of Afghanistan Monday to meet with President Hamid Karzai in Kabul.
Kerry had been to Afghanistan five times since U.S. President Barack Obama was inaugurated in 2009, but this is his first trip as secretary of state, a post he assumed on Feb. 1 after Hillary Clinton stepped down.
Kerry's visit was unannounced for security reasons, as is nearly always the case when a top foreign official visits Afghanistan.
American combat troops will withdraw from Afghanistan in 2014, entrusting Afghan security forces to maintain security and keep a lid on insurgent activities. Militants are still active in the country, as evidenced by a suicide bomb blast this month that killed at least nine people in Kabul. Over the past 12 years, more than 2,000 U.S. troops and an additional 1,100 coalition troops have lost their lives in Afghanistan. So have at least 16,000 Afghan civilians -- perhaps as many as 19,000.
Kerry's appearance comes shortly after Karzai's assertion earlier this month that U.S. officials are colluding with Taliban militants, something Kerry downplayed during the Monday news conference.
"I am confident he does not believe the U.S. has any interest except to see the Taliban come to the table to make peace," Kerry said. "So we're on the same page. I don't think there is any disagreement between us."
The visit also coincided with the handover of the Parwan Detention Facility at Bagram Air Base from U.S. forces to Afghan officials. The American operation of the facility had long been a point of contention, with Karzai demanding the handover as a matter of national sovereignty, and Washington wary of leaving the Taliban-linked detainees in Kabul's hands.
Given these tensions, Kerry's visit to Kabul was an important one -- but he is far from the first high-level official to visit the country since the overt U.S. intervention began in October of 2001.
Below are some of the leading officials -- from the United States and other coalition countries -- to visit Afghanistan during the long conflict.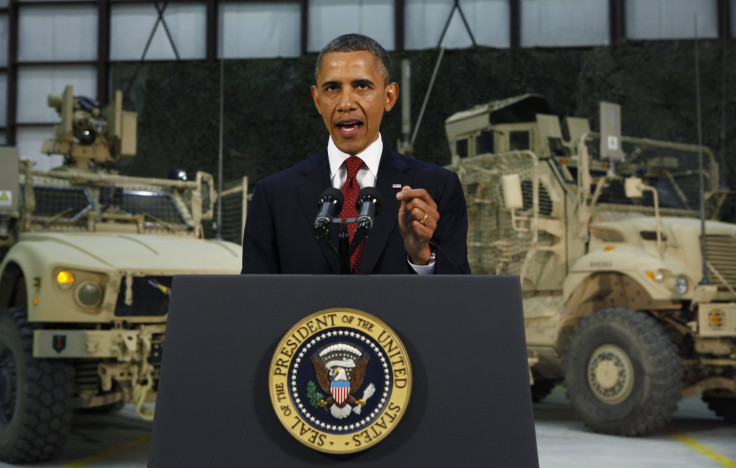 Barack Obama first traveled to Afghanistan in 2008, when he was the presumptive Democratic nominee for president. After winning the election to become commander-in-chief, he has visited the country on three other occasions.
His final visit came in May 2012, when he and Karzai signed a partnership agreement that pledged continuing U.S. support after U.S. troops' withdrawal in 2014.
"We broke the Taliban's momentum. We've built strong Afghan security forces. We devastated al Qaeda's leadership, taking out over 20 of their top 30 leaders," Obama said during that visit.
Hours after Obama left Afghanistan on May 2, militants set off a car bomb near a housing compound in Kabul, killing at least seven people. The Taliban claimed responsibility.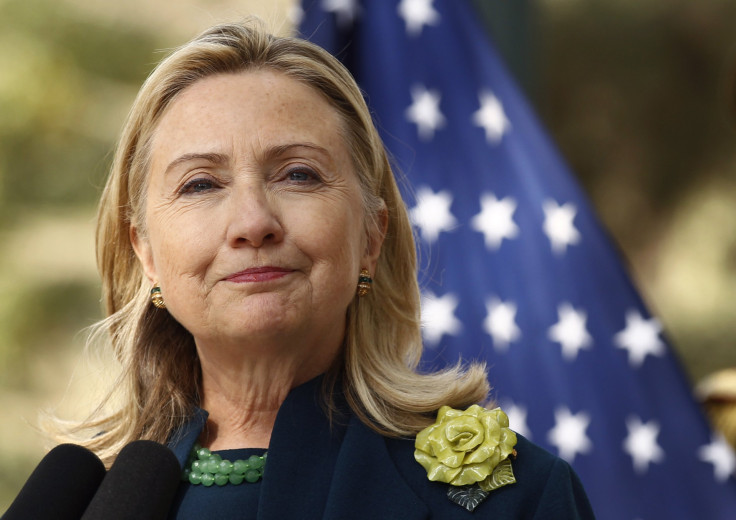 Hillary Clinton visited Afghanistan three times while serving as a New York senator. Her first trip there as secretary of state came in November 2009, and she visited once each year for the rest of her tenure.
Clinton is the most well-traveled secretary of state ever, having visited 112 countries during her four years in the Cabinet. Her final visit to Kabul came in July of last year, when she announced that Afghanistan would be designated a "major non-NATO ally."
Clinton also assured Afghans that even though the U.S. presence there was winding down, "we are not even imagining abandoning Afghanistan."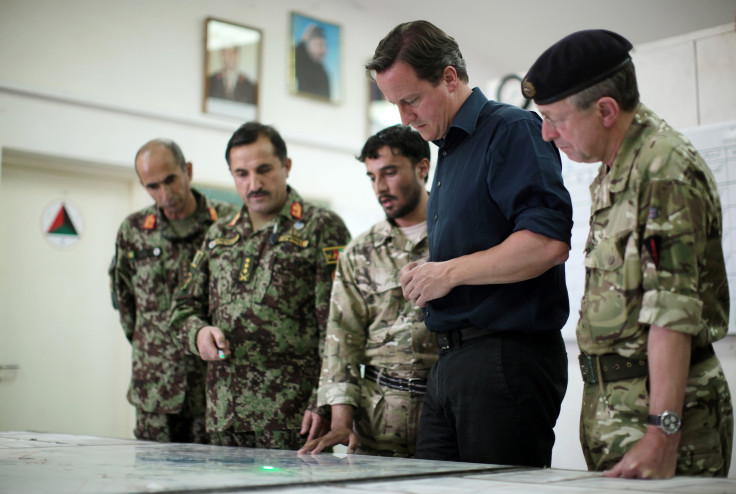 David Cameron made four trips to Afghanistan as opposition leader before he became the British prime minister in May 2010.
Since then, he has gone to visit his troops there twice each year.
Cameron's last visit was in December; he traveled to Helmand Province, one of the most dangerous areas in Afghanistan. He addressed the withdrawal of British troops, noting that no combat soldiers would be in the country past 2014.
"When I sit in No. 10 Downing Street and look at where the plots that we face in terms of terror, where they come from, far fewer come from this part of the world than used to be the case when we first came to Afghanistan, so we have made real progress," Cameron said.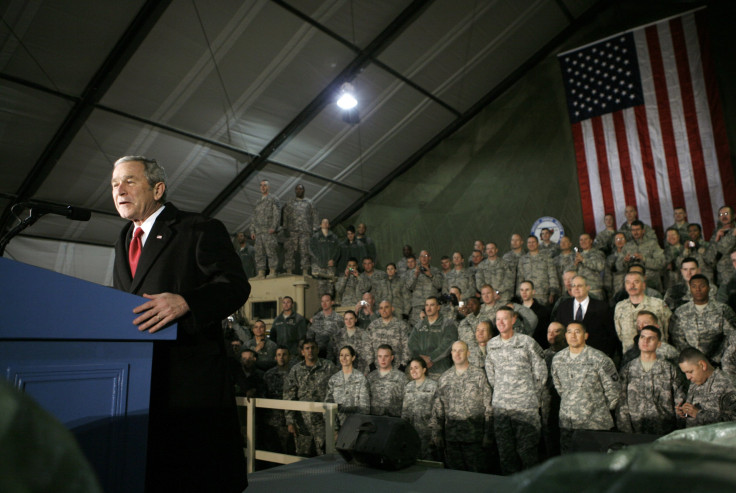 George W. Bush visited Afghanistan twice during his two terms as president. The first was on March 1, 2006, for a meeting with Karzai, who had assumed office shortly after the Afghan War began in late 2001.
The second visit came at the end of his tenure in December 2008, a month after Obama was elected. Bush spoke optimistically about Afghanistan's future.
"Are the conditions a lot better today in Afghanistan than they were in 2001?" he asked. "Unquestionably, undoubtedly they're better."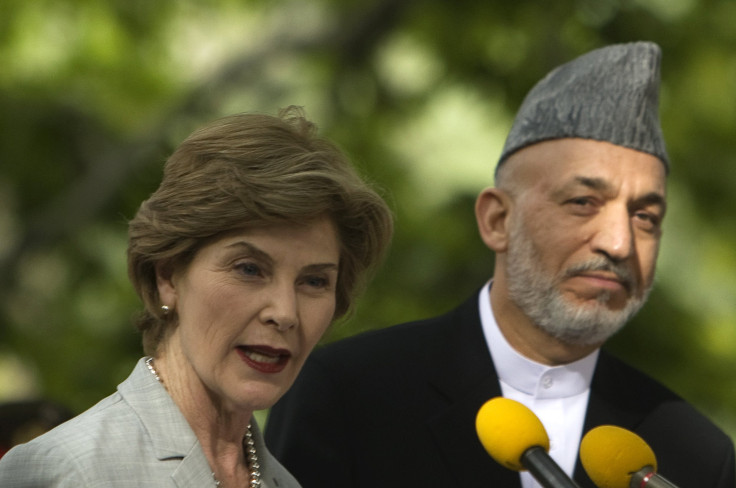 Laura Bush, the former first lady, visited Afghanistan three times. The first was on March 30, 2005, when she stopped there briefly to champion women's rights and education. Her second visit was alongside her husband in 2006; she met with Afghan first lady Zinat Karzai.
Laura Bush visited Afghanistan again on June 8, 2008, when she ventured about 100 miles west of Kabul to Bamiyan province to visit a police training facility there. She also visited U.S. troops at the Bagram Air Base, just north of Kabul.
"On behalf of President Bush and a grateful nation, thank you very much for your service to the United States of America," she said. "Every day, you risk your lives to protect the freedom that we hold so dear."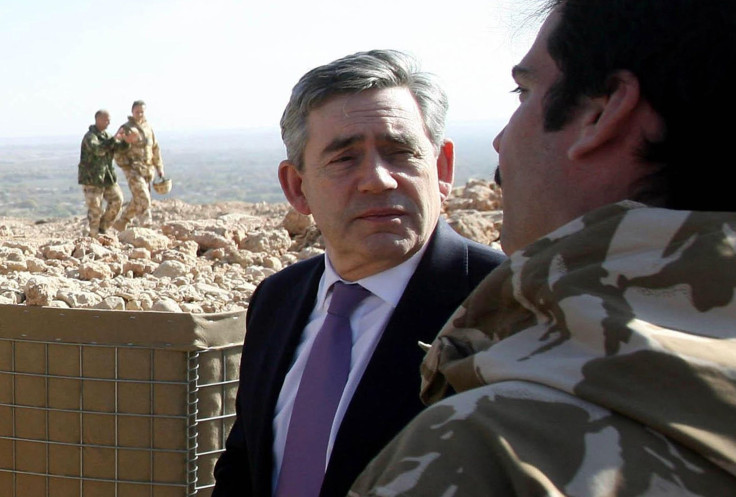 Gordon Brown visited Afghanistan for the first time as the British prime minister in December 2007; he commended British troops for their service and sacrifices. He would visit several times during his tenure as premier, which ran from 2007 to 2010.
When Brown visited in December 2009, he became the first prime minister ever to spend the night in Afghanistan. He slept at a military base in Kandahar.
When he traveled to Afghanistan for the last time in March 2010, shortly before being voted out, he was coming under fire at home for allegedly misrepresenting and obfuscating facts surrounding the funding of British troops in the concurrent Iraq War. Brown's critics accused him of using the Afghanistan visit to shore up support and divert attention from the Iraq War funding allegations.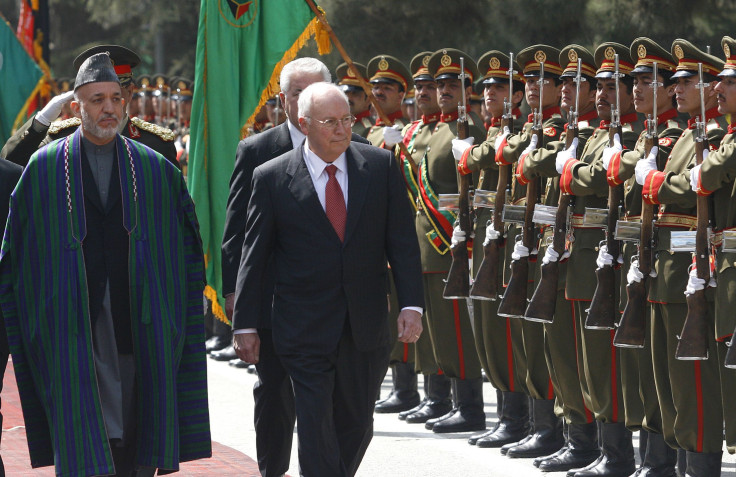 Dick Cheney became the most senior American official to visit Afghanistan in December 2004, when the vice president traveled to Kabul for the first time to attend Karzai's inauguration.
Cheney went to Afghanistan again in February 2007. During that visit, a suicide bomber set off an explosion just outside the main American base; it was about a mile from Cheney's location. He subsequently used the incident to argue for a stronger U.S. commitment to battling the insurgency.
The vice president's third visit came in March 2008, ahead of a NATO summit in Romania in early April. He argued again for coalition troops to ramp up their involvement.
"The United States and the other members of the coalition need to have a sufficient force here to be able to ensure security, to deal with the threat that is being represented by continuing activities by radicals and extremists," Cheney said.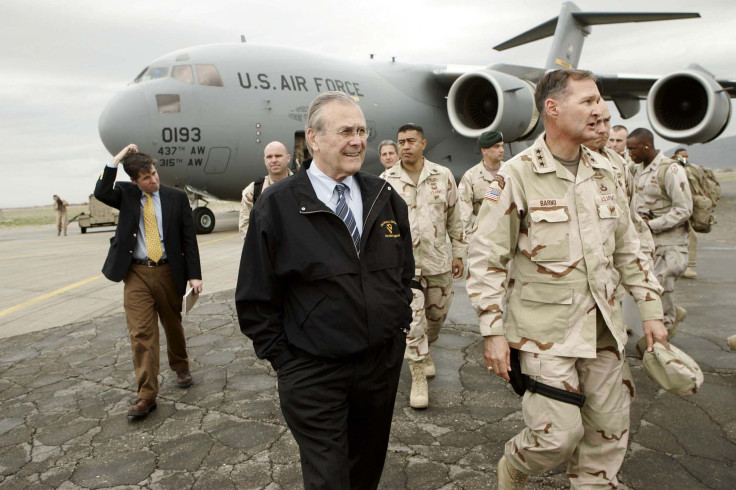 Donald Rumsfeld visited Afghanistan at least 11 times while he served as secretary of defense from 2001 to 2006.
When Cheney went to attend the inauguration of Karzai in 2004 -- his first visit -- Rumsfeld was there too. It was his eighth time in Afghanistan.
The defense secretary's final visit came in July 2006, when he held a joint news conference with Karzai in Kabul. At that time, NATO troops were gearing up to spread the commitment among coalition countries, lessening the heavy involvement of U.S. troops. But Rumsfeld assured the Afghans that American forces would still be very involved in battling the insurgency.
"I can assure you that the United States will continue to be interested, committed and involved with success here," he said.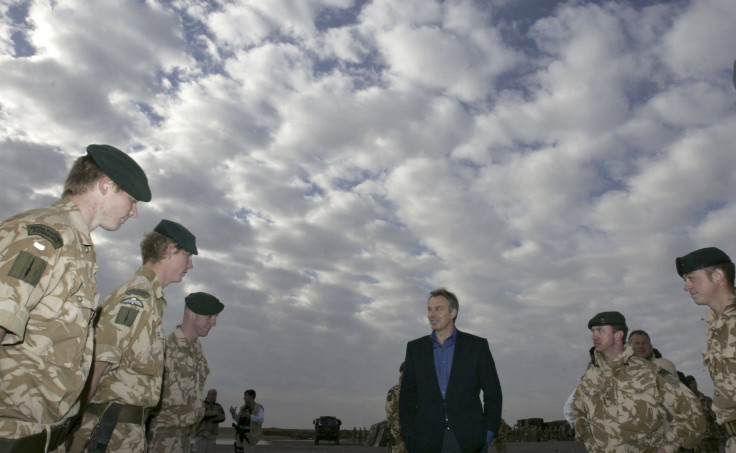 Tony Blair, then prime minister of the U.K., was the first leader of a Western country to visit Afghanistan following the ouster of the Taliban in January 2002.
His next visit was in November 2006; he met with Karzai and then addressed some of the 6,000 British troops that were stationed in the country at the time.
"Here, in this extraordinary piece of desert, is where the future in the early 21st century, the world's security is going to be played out," he said. "And you're the people that are doing the difficult work."
Blair also used his appearance to admit that he and other leaders had underestimated the toll the war would take.
"I think we are wiser now to the fact that this is a generation-long struggle," he said, adding that "the roots of the Taliban and al-Qaeda are deeper and where they got footholds in a country like Afghanistan it is going to take time to banish that for good."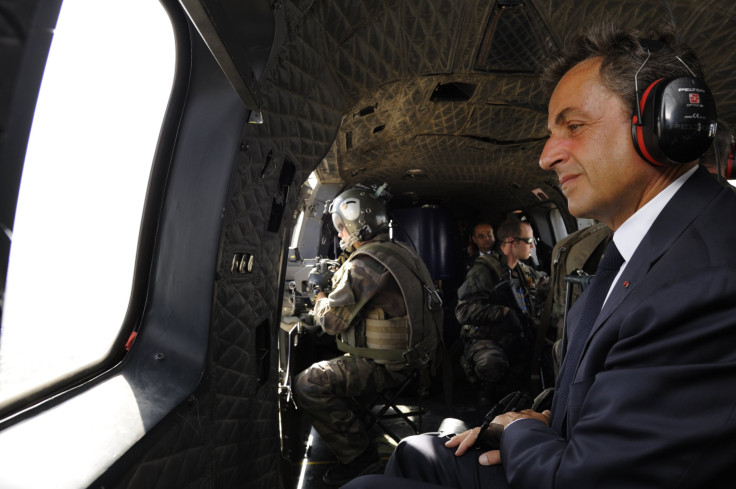 Nicolas Sarkozy visited Afghanistan three times during his tenure as president of France from 2007 to 2012. His first trip came in December 2007.
At that time, according to a statement from Kabul, Sarkozy "assured President Karzai of his government's long-term political and military support with the people of Afghanistan."
Sarkozy made another visit in August 2008, shortly after 10 French soldiers had been killed by a Taliban attack near Kabul.
Sarkozy's final visit came in July 2011, when about 4,000 French troops were deployed there. This time, the president called for winding down his troops' commitments.
"We will pull out a quarter of our contingent, which is to say 1,000 soldiers, between now and the end of 2012," he said. "It's necessary to end the war."
French troops formally withdrew from Afghanistan in November 2012, after Sarkozy was voted out of office.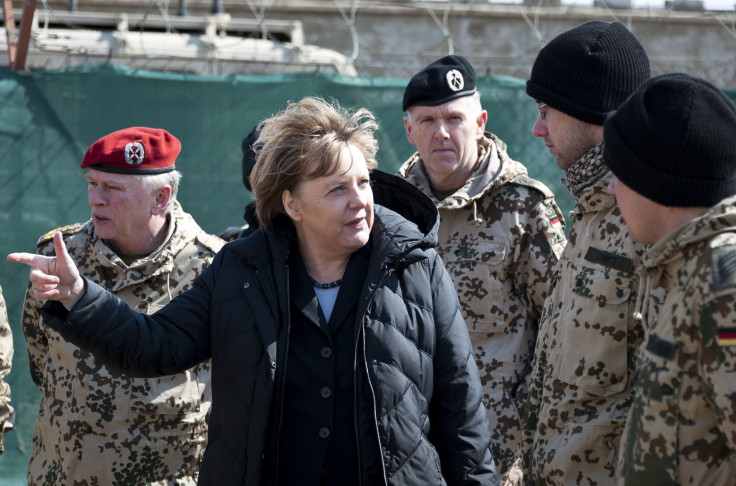 Angela Merkel has visited Afghanistan four times since she became the chancellor of Germany in 2005. The first was in 2007 when about 3,000 German troops were in the country. The next was in 2009, when she was accompanied by Defense Minister Franz Josef Jung.
Merkel's third surprise visit came in 2010; she criticized the Karzai administration for corruption, noting that "progress here is not yet as we would like to see."
On her final visit in May 2012, she was looking toward German troops' withdrawal, which is currently slated for 2014. As the war winds down, her focus has shifted to strengthening the partnership between Berlin and Kabul.
Mario Monti, Italy's technocratic prime minister, visited Afghanistan once in November of last year. His predecessor Silvio Berlusconi has not made a visit himself, but the prime minister in between Berlusconi's terms -- Romani Prodi -- did fly to Kabul in 2007.
During last year's joint news conference with Karzai, Monti vowed to keep up support for Kabul even after Italian troops withdraw -- a process that has already begun.
"It will be a presence based less on military contributions," he said. "It will be a presence based far more on economic cooperation, it will be cooperation on the exploration and use of Afghanistan's important mineral resources and it will be a cooperation, as it already is in this phase, of institution-building to make Afghanistan an ever more solid country."
© Copyright IBTimes 2023. All rights reserved.