Road to Rio: As Crime Explodes In Rio, Private Security Forces Step In As Protectors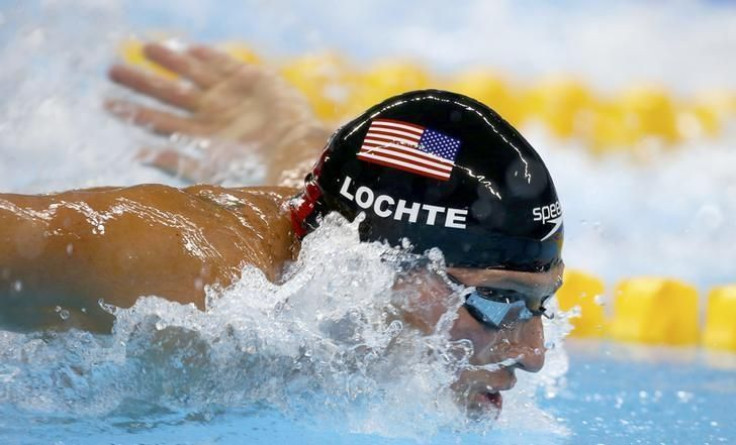 UPDATE, August 14, 4:00 p.m. EDT -- Ryan Lochte and three fellow members of the U.S. swim team were robbed at gunpoint after leaving a party in Rio.
"According to four members of the U.S. Olympic Swimming Team (Gunnar Bentz, Jack Conger, Jimmy Feigen and Ryan Lochte), they left France House early Sunday morning in a taxi headed for the Olympic Village," USOC spokesman Patrick Sandusky said, according to Reuters.
"Their taxi was stopped by individuals posing as armed police officers who demanded the athletes' money and other personal belongings. All four athletes are safe and cooperating with authorities."
ORIGINAL STORY: At just past 6 a.m. on Saturday, May 7, a young woman named Ana Beatriz Pereira Frade was riding with her stepfather along a busy highway in northern Rio de Janeiro, not far from where many of this year's Olympic events will take place in August. They were going to the airport to surprise Ana's mother, who was returning from a trip.
According to police and media reports, a gang of five to eight masked men surrounded their car in the middle of the highway when traffic slowed. The men brandished guns, and demanded money. Perhaps panicking, Ana's stepfather jammed the gas and attempted to surge through a blockade. The move backfired; one of the gunmen shot into the car. The bullet struck and killed Ana, who was 17 years old.
The suspects are still at large.
Ana Beatriz's murder was "barbaric," a homicide detective said. But it was not an anomaly. While Brazil is perhaps known best for its entrancing music, delicious food, beautiful beaches and decadent nightlife, the country is internationally notorious for its violence and crime, too. Police shootouts are a near-daily occurrence, and about 40,000 Brazilians die every year from gun-related homicides, making Brazil the "murder capital of the world." One recent study found that, of the 50 most dangerous cities in the world, 21 are in Brazil.
"Things are getting uglier here every day. I advise everyone with plans to visit Brazil for the Olympics in Rio — to stay home."
Deaths like Ana's are tragically common in this part of the world, but hers gained international attention when Rivaldo, considered one of the greatest soccer players ever, seized on the crime to showcase just how violent Rio can really be — and why tourists should stay away from the 2016 Olympics.
"Things are getting uglier here every day," Rivaldo wrote on his Facebook page. "I advise everyone with plans to visit Brazil for the Olympics in Rio — to stay home. You'll be putting your life at risk here. This is without even speaking about the state of public hospitals and all the Brazilian political mess. Only God can change the situation in our Brazil."
Many of the wealthier people who plan to attend the games in August aren't waiting for help from on high: They'll be bringing their own security forces — and even, in some cases, their own medical personnel.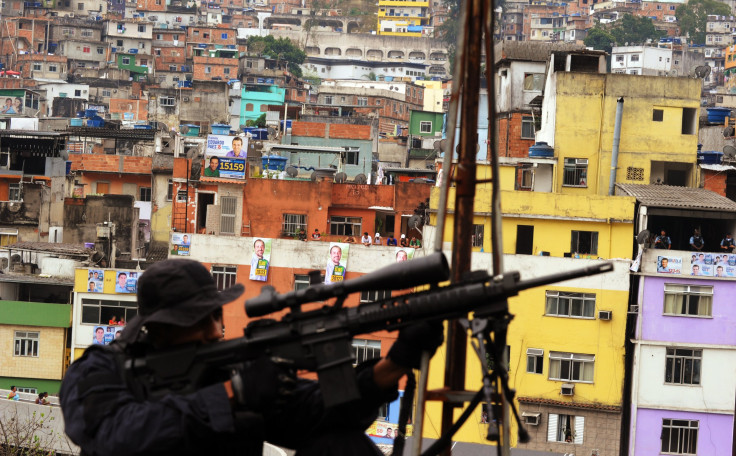 Matt Bradley, regional security director for the Americas for International SOS, a London- and Singapore-based firm that has contracts with 80 percent of the Fortune 500, says hundreds of International SOS employees will be devoted to providing security services during the games to a variety of clients, especially Olympic sponsors. Bradley declined to say who the company's clients were, but he noted that the company was setting up private medical clinics and direct contacts with ambulance services on the ground in Rio.
"We set up a special clinic because we know that during the games, even the regular hospitals will be overrun with cases, so we've actually set up special clinics to make sure [clients] get proper medical treatment if they need it," Bradley says. "We have ambulances on standby."
There is truth to Rivaldo's comments about crime and danger in Brazil. This month, Brazil's Public Security Institute published new crime figures for Rio de Janeiro, and they paint an ugly picture. The number of murders is up 15.4 percent from last year. Street robberies increased 23.7 percent. Car thefts increased by 19.7 percent. Part of the rise in crime has been attributed to an economic recession, as well as budget shortfalls for police and security forces.
"The recession has really hit Rio hard," says Abbott Matthews, an intelligence analyst at iJET International. "The police suffered budget cuts, and that's hurt their security forces. ... There's shortages. There's not enough police officers all the times."
From pickpockets to kidnappers to fears of an Islamic State group terror attack, there is enormous pressure to keep athletes and tourists safe.
Some of Brazil's top officials are recognizing that they may not be prepared for the surge of nearly 500,000 people expected to come to Rio for the games. On the day he became interim president upon the impeachment of Dilma Rousseff, Michel Temer appointed a new defense minister, Raul Jungmann. Jungmann, in turn, immediately blasted the federal government for not preparing enough security for the Olympics.
"There's been a lack of federal attention up until now,"Jungmann told O Estado de S. Paulo daily newspaper. He added that there's "been a pulling back by intelligence organizations from other countries because the federal government did not take care of this issue."
From pickpockets to kidnappers to fears of an Islamic State group terror attack, there is enormous pressure on event organizers for the 2016 Summer Olympics to keep athletes and tourists safe. Brazil's federal government has pledged $200 million to staff the events with 85,000 officers, but in the months leading up to the event, it's become increasingly unclear if Brazil's security forces can actually handle the breadth and scope of the games.
According to recent reports, basic safety contracts have yet to be signed, surveillance cameras have not been installed, and, more recently, one of the event's top security chiefs resigned. Skepticism hangs over all the planning. As one former police captain put it recently: "If we depend on the structure that is being prepared for these games, we are extremely vulnerable to these attacks, just like what happened in Paris and Brussels."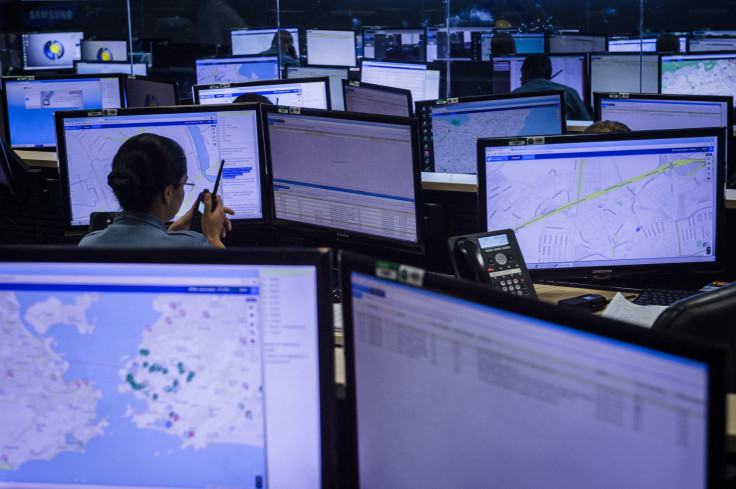 Fear, however, can be a lucrative commodity — especially for the bodyguards and private security forces that are offering protection services to wealthy individuals and corporate sponsors for the 2016 Olympics. These sorts of contractors find work at all major international events, but according to several private security company executives interviewed, rising concerns about Brazil's level of violence means that their services are increasingly in demand. "For the Olympics, prices have quadrupled," says Luke Bencie, managing director of Security Management International, a Virginia company that will be escorting an unnamed Olympic sponsor to Rio.
According to Bencie, travelers who elect to be shuttled from stadium to stadium in armored vehicles should expect to pay $3,000 to $7,000 per day in Brazil, driver included. A "high-end" bilingual bodyguard who knows the streets, Bencie says, "can run anywhere around $2,500 per day, if not more."
Others want a more personal touch. Jaclyn India, founder of the ultra-luxe travel consultancy Sienna Charles, is currently working with a family that has hired two security guards to bring them to the Olympics, where they are spending $500,000 for a villa for the three weeks of the event. "They wanted an extra layer of knowledge and extra layer of security on the ground," she said.
Bencie says most contractors, his company included, will partner with local security companies because foreigners are not allowed to bring in guns. "It's not as if a foreigner can come in with a weapon into the country," he says. "It's impossible. Even bringing pepper spray or something like that is prohibited. Same with stun guns."
Andrei Rodrigues, special safety secretary at the Ministry for Justice for major events, has been placed in charge of security for the Olympics. Rodrigues will oversee 47,000 Brazilian security professionals — that is, unarmed security guards — as well as 38,000 members of the armed services. According to event organizers, it will be the largest security operation in Brazilian history. Rodrigues' office did not respond to a request for an interview, but in statements, he's assured the public that Rio will be safe for Olympic visitors and athletes.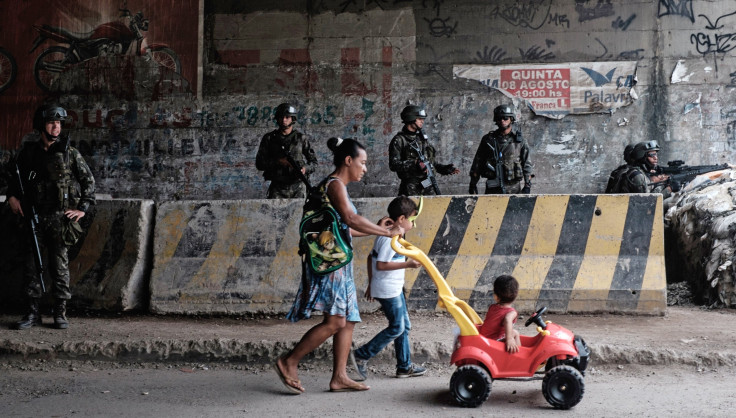 "We have implemented the Integrated Anti-Terrorism Center, a specific body of police, law enforcement and intelligence, to increase the exchange of information, training and knowledge," Rodrigues told rio2016.com recently. "Police from several countries are working with us; mutual cooperation between countries is vital."
Last month, in response to the bloody terrorist attacks in Paris and Brussels, Rodrigues commissioned an anti-terrorism training program. Armed personnel rappelled down buildings and bomb-sniffing dogs patrolled the entrance to a stadium. Rio's police department has one of the most expensive command control centers in South America, filled with dozens of TV screens that allow officers to monitor city streets.
Bradley, of International SOS, said that while terrorism is always a concern, travelers to Brazil are likely to face more mundane threats, including opportunistic crime, protest activity and traffic accidents.
Some security experts are worried enough that they're advising clients to stay away from the Olympics altogether. "It's just too juicy of a target," says Sunil Ram, a Canadian security professional.
Neal Richter, a retired Florida' sheriff's deputy who now operates NSR Executive Protection Service — a private bodyguard service for wealthy travelers and corporate CEOs — agrees.
"It's risky down there," he says. "I don't know how they are going to pull it off."
© Copyright IBTimes 2023. All rights reserved.