Road To Rio: Zika Won't Prevent Olympic Dreams, But The Virus Could Eventually Spur An Economic Nightmare
The fact that many athletes remain determined to go to the Olympics despite Zika is good news for Brazil — and the multibillion-dollar industry surrounding the games. But the real economic problems could come much later.
Everyone thought Meghan O'Leary was crazy when she quit her job at ESPN in April 2013 to pursue her dream of rowing in the Olympics. But if she was going to launch herself into the sport's highest tier, she would need to devote herself wholly to training.
Three years later, O'Leary is slated to represent the United States in Rio de Janeiro this summer, having qualified in the women's double sculls with Ellen Tomek. She has no plans to cancel her trip for any reason, least of all because of something like the Zika virus.
"When you put this much sacrifice and commitment into something, you'll stop at nothing," O'Leary, 31, said. "It wasn't even a question for us in terms of whether we'd go or not. We're 100 percent going."
Save for a handful of exceptions, Rio-bound Olympic and Paralympic athletes are not merely determined to compete this August and September in Brazil. They're thrilled, excited and hopeful. After all, it's the Olympics. For Brazil, this kind of upbeat commitment is a rare source of good news. In fact, the athletes serve as one of the few saving graces for Brazil as the games approach and the Zika virus exacerbates existing economic troubles, scaring away visitors who might have injected vital currency into the country. Still, the damage to Brazil's reputation from the Zika outbreak could last far longer, well after the Olympics have come and gone, experts warn.
"When you put this much sacrifice and commitment into something, you'll stop at nothing. It wasn't even a question for us in terms of whether we'd go or not. We're 100 percent going."
"The steady and overall media coverage of the Zika virus, when coupled with prominent athletes and nations considering bypassing the Olympics, continues to send a negative message to all those considering heading to Rio," said David Carter, executive director of the Marshall Sports Business Institute at the University of Southern California.
U.S. soccer goalkeeper Hope Solo has been outspoken about the difficult choices athletes face because of the Zika risk in Brazil. Australian golfer Marc Leishman has said he would not be going at all, out of concern for his wife, recently recovered from an illness.
The economic damage from Zika will not be limited to people who opt not to travel to Brazil for the Olympics, or who cancel those plans even after they're made, Carter added. It could also stunt tourism afterward, as a result of bad PR from broadcasters' being forced to cover the crisis, and sponsors to address it.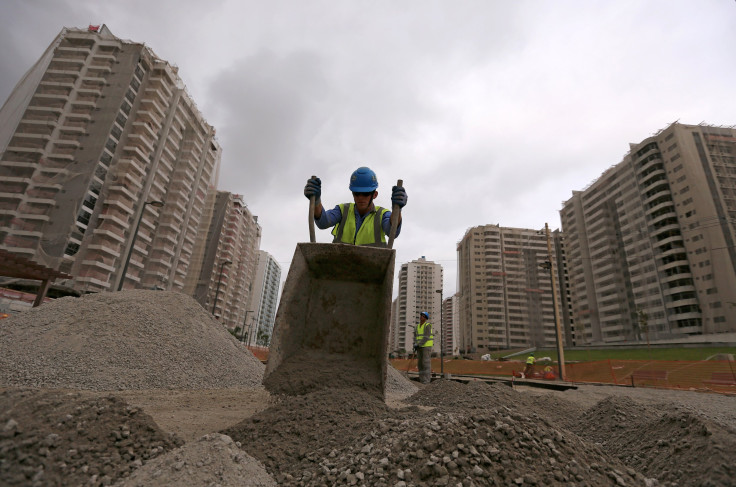 Its economy mired in recession and its president accused in a corruption scandal, Brazil was already struggling when the Zika virus emerged earlier this year as the most significant global threat to public health since Ebola.
On March 2, 2015, authorities in Brazil told the World Health Organization about an illness turning up in the northeastern states of the country. A rash was the primary symptom, and although the country reported about 7,000 mild cases from February through April of that year, no one had died.
It wasn't until nine months later that alarm began to mount over this mysterious Zika virus, whose origins date back to 1947 in a forest in Uganda. The country was seeing an uptick in the number of babies born with microcephaly, a birth defect of an unusually small head, which can cause developmental delays and intellectual and physical disabilities. By January, Brazil said it had seen more than 3,700 such cases, although how many could be attributed to Zika was unclear.
From there, the story went global. As more Latin American and Caribbean countries began reporting cases of the virus, the World Health Organization declared in February that Zika constituted a global public health emergency. Scientists and researchers from the public and private spheres from India to Germany threw themselves into figuring out how the virus behaved, whether there really was a link between Zika infection during pregnancy and microcephaly — there is, the U.S. Centers for Disease Control and Prevention confirmed in April — and how they might combat it.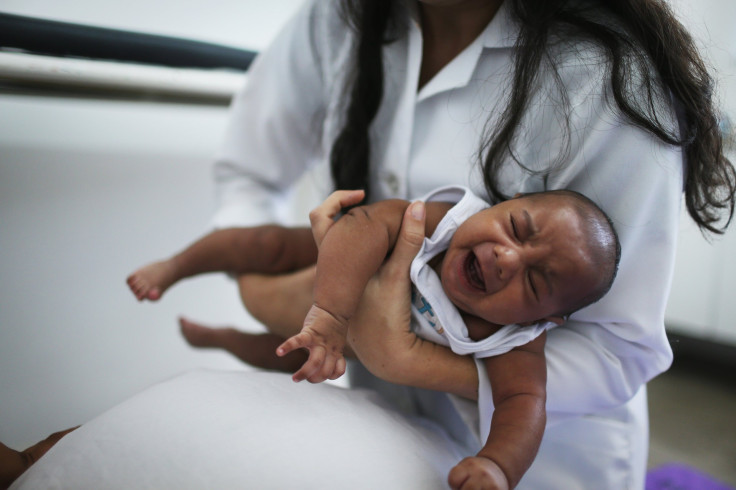 The sense of panic swirling around Zika swept up other sectors, too. Tourists and travelers, especially those planning to start families in the near future, rushed to cancel trips to South and Central America. Cruise lines began waiving cancellation fees or allowing pregnant women to swap itineraries. A survey in January by travel risk-management firm On Call International found that 64 percent of its U.S. respondents would cancel trips to places affected by Zika. A more recent poll, released in mid-May, found that a quarter of Canadians would cancel travel plans out of fear of Zika, while 45 percent said they would reconsider those plans.
Joao De Matos, the president of the New York-based agency BACC Travel, said that of 300 or so reservations he initially received from people wanting to travel to Brazil for the Olympics, about 200 travelers had refused to confirm their bookings.
"You're going to lose your reservation," De Matos said he tells those clients. "They say, 'That's okay.' They're willing to lose them, in order to wait and see what happens."
De Matos called the impact of the Zika virus on travel "the worst case I've dealt with" in his 40 years in the travel business.
"Everybody is on standby," he said.
Tourists cancellations are only a secondary economic impact of the Zika virus, pointed out Dr. Stephen Morse, a professor of epidemiology at the Mailman School of Public Health at Columbia University in New York. The disease also takes a direct toll on a country's economy, such as when those sickened or whose children are disabled because of the virus cannot work.
Morse is among several experts who say that it's too early to assign a specific amount to the dollars lost to the virus. But what they do know is that there's nothing quite like an epidemic to turn a country into a leper itself.
If previous epidemics are any indication, the economic toll from such outbreaks is substantial.
---
In 2002 and 2003, the flu known as SARS rapidly spread from its origins in Guangdong, China, ultimately sickening more than 8,400 people and killing nearly 1,000. Among its many repercussions was its devastating impact on travel to and within Asia.
In 2003, during China's May Day holiday, when ordinarily the travels of 90 million Chinese would have generated $4.2 billion, the virus paralyzed travel on the mainland. Ultimately, the SARS outbreak led to a 2.63 percent decline in Hong Kong's GDP in 2003 and a 1.05 percent decrease in China's, researchers at the Brookings Institution and the Australian National University concluded.
Zika and SARS differ substantially as diseases. But they bear similarities as public health crises that generate everything from measured CDC warnings to the kind of widespread public speculation, warranted or not, that fuels panic and puts a damper on economic activity.
Some have loudly and publicly questioned whether the show must go on at the Olympics in Brazil.
In February, Solo, the goalkeeper for the U.S. women's soccer team, said, "If I had to make the choice today, I wouldn't go."
She reversed her stance in mid-May, saying she would play in Rio, but maintained the view that Zika posed a serious dilemma for some competitors. "No athlete should be put into this position — to decide between your Olympic dreams and your own health," she said.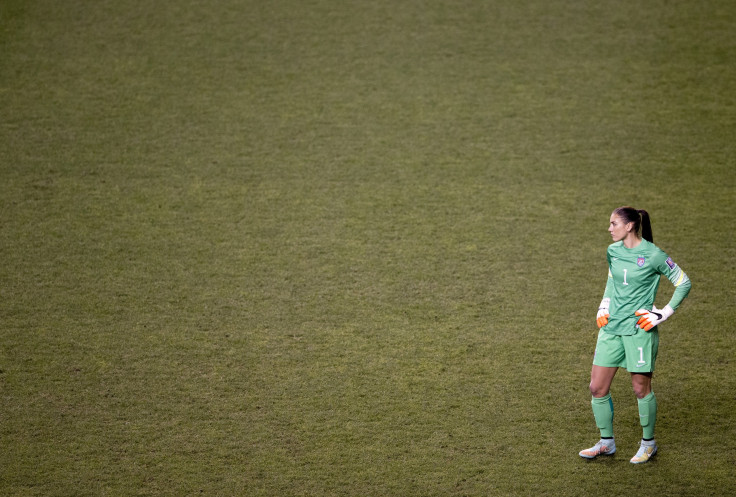 In a recent commentary for the Harvard Public Health Review, Amir Attaran, a professor on the faculties of law and medicine at the University of Ottawa, questioned the ethics of holding the Rio Olympics at all.
"Proceeding with the games violates what the Olympics stand for," he wrote. "The International Olympic Committee writes that 'Olympism seeks to create … social responsibility and respect for universal fundamental ethical principles.' But how socially responsible or ethical is it to spread disease?"
In this swirl of alarm and controversy, it's the athletes themselves, quietly determined to compete in the Olympics after carefully weighing the risks and benefits, who guarantee this booming business will continue.
When his 12-year-old daughter, Ella, questioned whether it would really be a good idea for him to go to Rio because of the Zika virus, John Nunn, a racewalker from the U.S., sat down with her, and they researched the matter together.
What they found was that the majority of the cases of the Zika virus were in northeastern Brazil, far from Rio, and that given their family circumstances — Nunn is divorced and said he is not currently trying to have more children — the risks the virus posed to them did not match the hype.
"I'm very excited about Rio," Nunn said. "I've worked very hard again, and I hope to do well down there."
That attitude is music to the ears of the broadcasters, sponsors and ticket vendors and just about anyone else with a financial stake in the games.
If the Rio Olympics go off without a hitch, the event could be expected to generate $4 billion to $4.5 billion, Andrew Zimbalist, an economist at Smith College in Northampton, Massachusetts, and the author of "Circus Maximus: The Economic Gamble Behind Hosting the Olympics and World Cup," said. Of that, he estimated $1.5 billion would derive from international television deals and sponsorships. Some $300 million to $400 million might come from international ticket sales, he added.
Revenue from television and sponsorship deals should be fairly stable, Zimbalist said, unless enough spectators cancel travel or prominent athletes decide to skip the Games, whether due to fears of Zika virus or because of other concerns, like crime.
"Then the TV networks and the corporate sponsors might go back to the International Olympic Committee and say that they want a reduction in their fees," Zimbalist said. "And if they do that, some of that money might not be forthcoming."
So far, that possibility appears distant, with some ad sales during the Olympics already beating records. At the end of March, NBC Sports said that ad sales for national broadcast, cable and digital had eclipsed $1 billion, four months before they reached the same mark ahead of the 2012 Games in London. NBC paid approximately $1.28 billion for the rights to broadcast the Olympics.
It's good news for Brazil, and for those who profit from the games, that for most Olympians, the lure of competing for the title of a sport's top athlete or team, in the world's most historic sporting competition, is proving irresistible.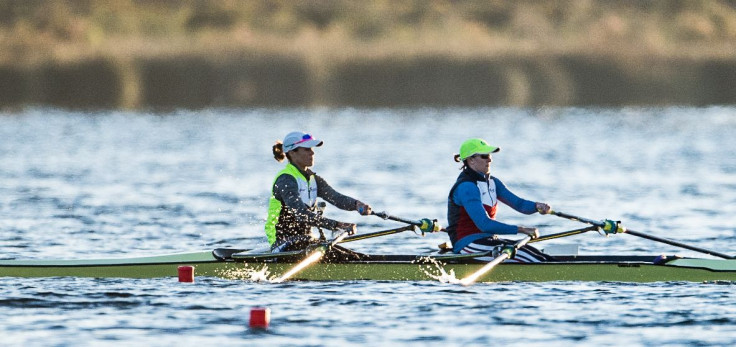 O'Leary, the rower, was even more concerned about coming into contact with contaminated water than contracting Zika. She is preparing to methodically protect herself from the water, a tall order for an athlete who competes on it. But these kinds of problems, she said, come with the territory.
"Part of performing at a high level is dealing with the external factors," she said. "You can't allow yourself to get too caught up in whatever it may be," whether that meant a virus or the air pollution that made headlines ahead of the 2008 Beijing Olympics.
For Jessica Long, a Paralympic swimmer who expects to qualify to compete for the U.S. in Rio, her excitement and competitive spirit are as sharp as when she won her first gold medals in Athens in 2004, at age 12.
As she found herself trailing the leader in the last 15 meters of the 100-meter freestyle, she thought, "I did not come here to get second," and dug in. The surge put her in front by just two-tenths of a second, but it was enough for her to snatch the gold.
Now 24 and having won 17 Paralympic medals, Long is even more determined to stay on top. "I have been training for years," she said. "I was in this grueling training regimen two years ago, when no one was talking about Rio."
"There's no way I would not go because of something like the Zika virus," she added. "I'm going to throw my heart into this."
© Copyright IBTimes 2022. All rights reserved.
FOLLOW MORE IBT NEWS ON THE BELOW CHANNELS