Rob Lowe Reports Peyton Manning is Retiring: Top Tweets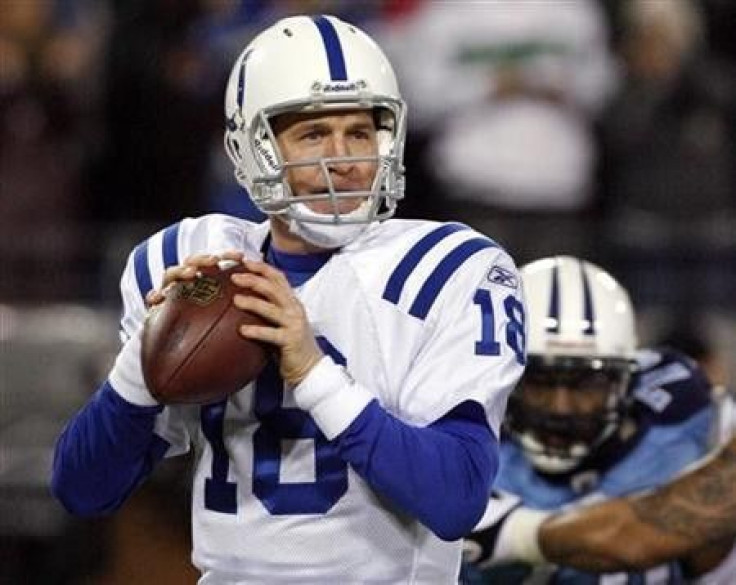 The sports world was turned upside down this afternoon when Parks and Recreation star Rob Lowe reported on Twitter that Indianapolis Colts quarterback Peyton Manning is retiring.
Lowe innocuously tweeted out Hearing my fave, #18 Peyton Manning will not return to #NFL. Wow. #Colts.
Manning hasn't publicly commented on the report, but his father, Archie Manning, told ESPN's Chris Mortensen that his son ain't retiring and that he would've told me. Manning's agent, Tom Condon, seemed to further refute the rumor by telling the NFL Network that Lowe's tweet was the first he heard about any retirement.
While it appears the early frontrunner for most ridiculous story of 2012 is now dead, Lowe's tweets set off a series of funny responses on Twitter. Take a look at a few of our favorite responses about the ridiculous story of a television start being the first to report on an NFL legend's retirement.
@MySecondEmpire, ESPN the Magazine columnist Chris Jones Even if @RobLowe is right about Peyton Manning, the greatest thing he's ever done will remain Cynthia Gibb.
@judybattista, NFL writer for The New York Times Wait, Rob Lowe stared in St. Elmo's Fire. St. Elmo's is a legendary Indianapolis steakhouse. It's all coming together now.
@SarahPhilli Sarah Phillips Rob Lowe > Mayans.
@EyeOnNFL, CBS Sports' NFL coverage Rob Lowe reporting on Peyton Manning is the craziest NFL story of all-time
@espnWD, ESPN the Magazine writer Wayne Drehs Trying to reach Mark Paul Gosselaar to find out about Alfonso Soriano trade rumors.
@Adam_Jacobi, CBS Sports college football blogger Adam Jacobi BREAKING: Peyton Manning is joining Parks & Rec for Season 4
@Rich_Siegel: I don't believe NFL reports until I hear what Anthony Michael Hall has to say about it
@KegsnEggs I wish Wikipedia was up and running so I could update Rob Lowe's biography to include SCOOP Wizard.
@celebrityhottub Oh man, does this mean Eli's stuck being friends with CHAD Lowe? That sucks.
@sportsguy33 Grantland's Bill Simmons Today, Rob Lowe announced Peyton Manning's retirement and Mark Wahlberg announced he could have stopped 9/11. Your move, Liam Neeson.
@drewmagary, Deadspin contributing editor If Rob Lowe is right, I want Jaws and Gruden fired and replaced with Lowe and Manning TODAY.
@pourmecoffee: I went ahead and paid for the full @RobLowe subscription. Stuff behind paywall is unreal -- injuries, trades, everything.
@AuthorofPatches: More Breaking News. According to Emilio Estevez....Actually, he's got nothing but would just like to know if anybody's hiring.
© Copyright IBTimes 2023. All rights reserved.