Robert Bales, Suspect In Afghan Massacre, To Face Charges Within Week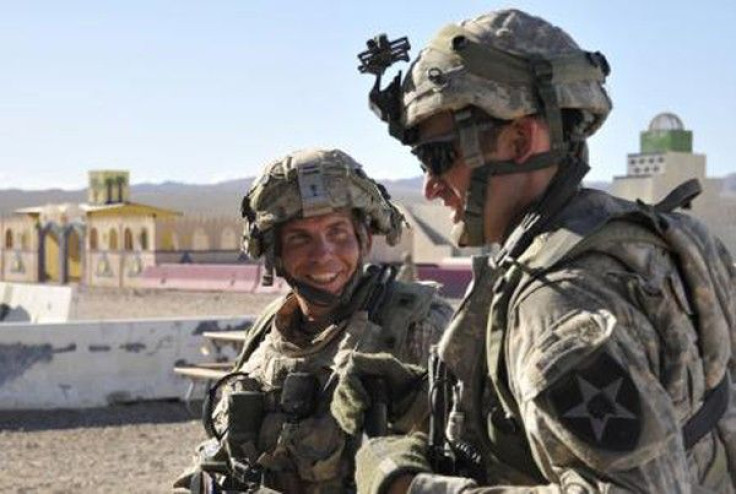 Staff Sgt. Robert Bales, the American soldier accused of killing 16 Afghan villagers in cold blood, will face charges within a week.
Bales, who is being held at a military detention facility at Fort Leavenworth in Kansas, says he doesn't remember his rampage, and is reportedly in shock, his attorney says.
"He has some memories of before the incident and he has some memories of after the incident. In between, very little," attorney John Henry Browne told the Associated Press after meeting Bales for the first time on Monday.
He's in shock. He's fixated on the troops left on the ground, and what they're accusing him of, and how that might have negative ramifications on his friends and compatriots, Browne said.
On the night of March 11, Bales reportedly left his base outside Kandahar headed for two villages, where he allegedly went house to house killing civilians. A total of 16 people, including nine children and three women, were dead by the time the soldier returned to his base and was taken into custody.
"Let me say that like many Americans, I was shocked and saddened by the killings of innocent Afghan villagers this weekend," U.S. Secretary of State Hilary Clinton said at the United Nations on Monday.
"We send our condolences to families who have lost their loved ones, and to the people of Afghanistan. This is not who we are, and the United States is committed to seeing that those responsible are held accountable."
The Afghan government is furious that Bales has been sent back to the United States for trial, despite assurances from Defense Secretary Leon Panetta that he will be brought to justice.
"We seriously demand and expect that the government of the United States punish the culprits and try them in a public trial before the people of Afghanistan," the Afghan parliament said in a statement.
Likewise, the Taliban, who have suspended negotiations with the United States, want the soldier brought back to Afghanistan, and accuse the American forces of covering up a larger crime.
We don't think that one American was involved. The foreigners and the puppet regime are blind to the truth of what happened here, a Taliban commander told CNN.
But if this was the act of one soldier, we want this soldier to be prosecuted in Afghanistan, and according to Islamic law. The Afghans should prosecute him.
© Copyright IBTimes 2023. All rights reserved.