Robinson Cano To The Mets? New York, Seattle Discussing Trade, Deal Seems Increasingly Likely
It's sounding more and more like Robinson Cano won't be a member of the Seattle Mariners when the 2019 MLB season begins. The New York Mets are looking like the second baseman's most likely landing spot, though it's unknown exactly how close a deal is to being made.
Yahoo Sports' Jeff Passan reported Thursday morning there's an "increasing expectation" that the Mariners and Mets will agree upon a trade. The New York Post's Joel Sherman reported that New York doesn't believe they are on the verge of coming to an agreement with Seattle just yet, though the team continues to explore a deal for the eight-time All-Star.
The possible inclusion of Edwin Diaz could be the biggest obstacle for the Mets and Mariners to overcome. New York is interested in acquiring the closer, who won't even make five percent of what Cano will earn next season. Diaz is probably Seattle's most valuable asset since he's under the team's control for four more seasons before hitting free agency.
The Mariners might ultimately decide to trade Diaz with Cano in order to get off the second basemen's $120 million contract. New York is likely looking to part with Jay Bruce and his $26 million contract in a potential deal for Cano.
Seattle made an offer to send Cano back to the New York Yankees, but the proposal was rebuffed. Cano is expected to waive his no-trade clause in the event that either New York team agrees to trade for him.
Diaz had 57 saves with a 1.96 ERA last season. Cano hit .303/.374/.471 in 80 games last season before being suspended for half the year because he failed a performance-enhancing drug test.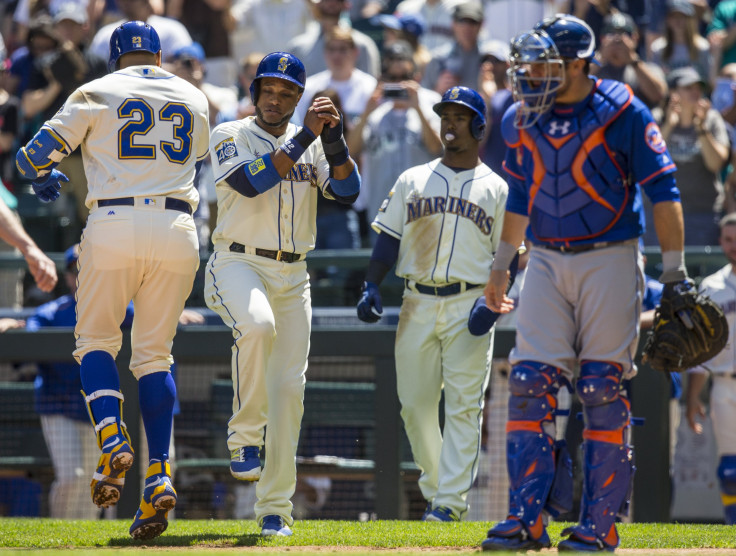 © Copyright IBTimes 2023. All rights reserved.