Rocket Strike Kills 50 Afghan Taliban Leaders, U.S. Military Says
More than 50 senior Taliban commanders were killed in an artillery strike on a meeting in Afghanistan's southern province of Helmand, a U.S. military spokesman said on Wednesday, as fighting continues across the country.
The attack on a meeting of commanders in the district of Musa Qala in Helmand, one of the heartlands of the Taliban insurgency, was a significant blow to the insurgents, said Lt. Col. Martin O'Donnell, spokesman for U.S. forces in Afghanistan.
"It's certainly a notable strike," he said, adding that several other senior and lower level commanders had been killed during operations over a 10-day period this month.
The Taliban dismissed the report as "propaganda" and said the attack had hit two civilian houses in Musa Qala, killing five civilians and wounding three.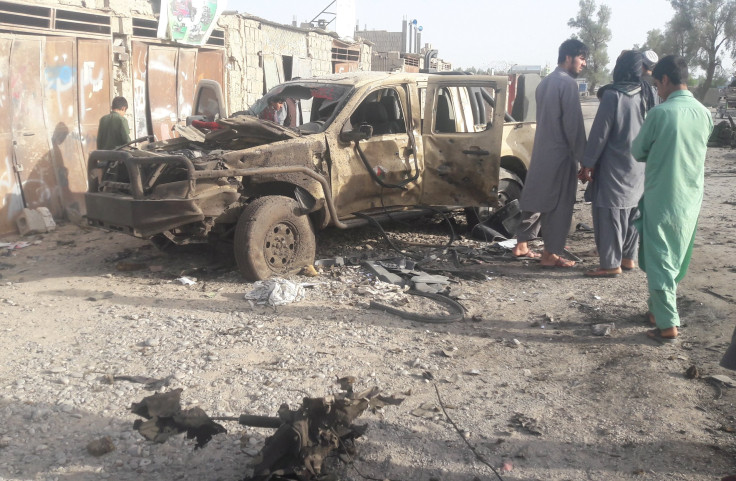 "This was a civilian residential area, which had no connection with the Taliban," spokesman Qari Yousaf Ahmadi said in a statement.
The U.S. military said the May 24 meeting involved commanders from different Afghan provinces, including neighboring Farah, where Taliban fighters briefly threatened to overrun the provincial capital this month.
"We think the meeting was to plan next steps," O'Donnell said. While the strike by an artillery rocket system would disrupt Taliban operations, it would not necessarily mean any interruption to the fighting, he said.
Details of last week's operation emerged as fighting continued in other parts of Afghanistan, where the Taliban, aiming to restore their version of hardline Islamic law, launched their annual spring offensive last month.
In Loghar province, east of the capital Kabul, the Taliban claimed an attack on a police station in the provincial capital Pul-e Alam which killed three police and wounded 12, among them four police and eight civilians.
Shahpoor Ahmadzai, a spokesman for the provincial governor, said three attackers who sought to enter the police station in the early morning hours triggered a three-hour gun battle that ended when all three were killed.
Elsewhere, three civilians were killed and 13 wounded by an explosion in the southern city of Kandahar that appeared to have targeted a mechanics' workshop repairing Afghan army vehicles, a spokesman for the provincial governor said.
© Copyright Thomson Reuters 2023. All rights reserved.