Rockets' Summer Trade 'Excites' James Harden, Predicts Smooth Transition
The Houston Rockets were not willing to be left behind as their Western Conference rivals Los Angeles Lakers and Clippers made blockbuster additions during the offseason by signing Anthony Davis and Kawhi Leonard respectively. The Houston franchise traded veteran point guard Chris Paul and future first-round picks to bring 2017 MVP Russell Westbrook from Oklahoma City Thunder.
James Harden is the outright leader of the Rockets franchise and reports suggested that Paul and "the beard" had a falling out, which led to the former's departure from the team. The obvious question following Westbrook's arrival was the point guard's ability to mesh with Harden and the rest of the Rockets team.
The 2018 MVP during a recent interview dismissed any concerns about Westbrook's ability to adapt to his new surroundings despite spending the last 11 seasons with Thunder. Harden said he was excited to reunite with his former teammate and believes the talent Westbrook possesses will aid in his transition.
"I'm excited," Harden told Jonathan Feigen of the Houston Chronicle. "It's a new chapter, but I know he's excited. He's been in Oklahoma City for 11 years so it's a new chapter for him. We welcome him with open arms. It's going to work."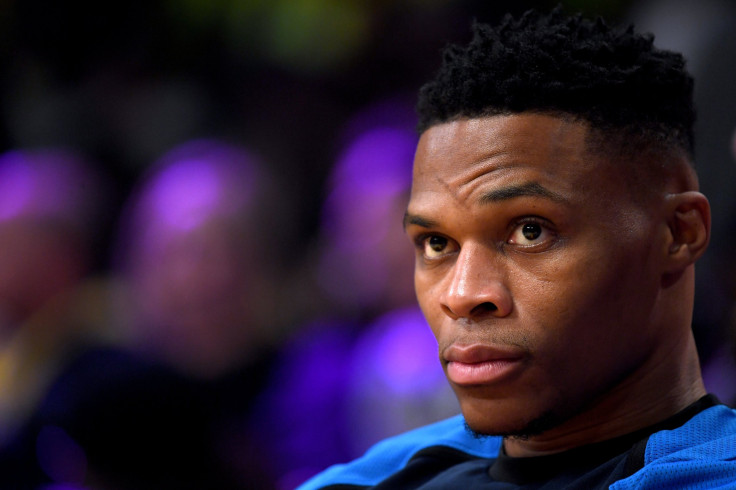 "When you have talent like that, it works itself out. You communicate. You go out there and compete possession by possession. You figure things out. Throughout the course of the season, you figure things out. That's just what it is. When you have talent, you have guys with IQ, you have guys willing to sacrifice, and it always works itself out," he added.
Harden also spoke of his relationship with Westbrook and about the duo being friends from when they were 11 years old. He believes the trust between the two players and the ability of the rest of the squad will make it an easy transition for the point guard.
"It works," Harden added. "It's that trust factor. I trust him; he trusts me. And with the group that we already have and the things we already accomplished, it should be an easy transition for him to be incorporated right in and things are going to go."
© Copyright IBTimes 2023. All rights reserved.