Roger Federer Disappointed Rafael Nadal Won't Play At Indian Wells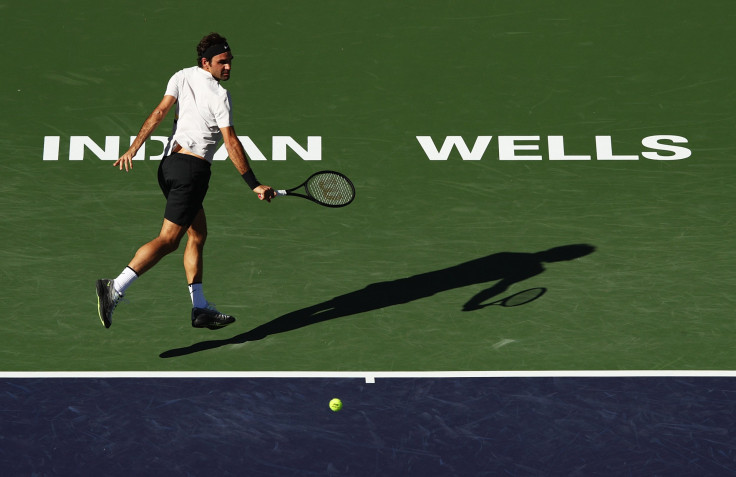 Roger Federer revealed his disappointment over Rafael Nadal's absence at the ongoing Indian Wells Masters after the Spaniard pulled out of the event due to the recurrence of a hip injury that he suffered during the Australian Open in January.
Federer and Nadal, currently ranked number one and two in the world respectively, have been the players to beat since the start of the 2017 campaign. The duo won a combined 13 titles last season including equally sharing the four Grand Slams.
The former ended last season as the number two behind the Spaniard, but has since taken over at the front with two titles in 2017. Federer has carried his form from last year and is currently unbeaten, while Nadal has struggled with injuries and is yet to complete a tournament in 2018.
The 16-time Grand Slam champion was expected to return to action at the Mexico Open in Acapulco, but withdrew just prior to the start and has since confirmed that he will miss the two Masters Series events in Indian Wells and Miami.
"Rafael Nadal deserves this place (no. 1), he had an amazing season," Federer said, as quoted on Tennis World USA. "I am disappointed that he is injured and that is not here for this tournament."
Federer, seeded number one at Indian Wells, started his campaign with a straight sets win over Federico Delbonis and next faces Filip Krajinovic. The defending champion needs to make it to at least the semi-finals to remain the number one as he is currently just 600 points ahead of Nadal.
The Swiss ace admits that coming into the tournament as the top seed does give one an advantage, but revealed that his main motivation is to defend his title rather than preserving his number one ranking.
Federer holds the record for most number of weeks – both consecutively and overall – as the world number one and is not overly concerned about preserving his place at the top of the rankings. He is aware that he will lose it at some point and therefore concentrates more on winning titles rather than his position in the ATP rankings.
"It's great to be back here as world no.1. It automatically gives you a little bit of safety. You tell yourself that you are the best player now. But we have to keep working and have the right tactic. As I am the defending winner, there is also a little bit of pressure," the 20-time men's singles Grand Slam champion added.
"My main motivation is to defend titles. Points are always important. I have already been no. 1 in my career. If I lose it, no problem. I prefer to stay there, or course, but I know that sooner or later I will lose it."
Federer, meanwhile, has given an insight into his relationship with Nadal off-court. The duo are arguably one of the greatest rivalries tennis has witnessed, but despite battling each other for over a decade they remain good friends away from the game.
Nadal is the only player that can challenge Federer for the Greatest of all Time (GOAT) from the current era, but the Swiss tennis legend has revealed that they do not discuss tennis when they meet but have normal conversations inquiring about each other's wellbeing.
"I never sit down with Rafa and say 'let's put it on the line and talk about who is the best of all time'," Federer said, as quoted by the Express. "We just say how are you doing and talk about normal things."
© Copyright IBTimes 2023. All rights reserved.