Roger Federer, Rafael Nadal, Novak Djokovic Are Historic For Tennis Says Former Star
KEY POINTS
Stefan Edberg was a former multiple-time Grand Slam winner
The trio of Roger Federer, Rafael Nadal and Novak Djokovic remains to be one of the best in the sport
Federer leads all male athletes with 20 Grand Slam victories
It has been a unique year for the world with the threat of the global pandemic affecting lives and the sport's calendar. But with everything that is happening, former tennis star Stefan Edberg shared his thoughts regarding Roger Federer, Rafael Nadal and Novak Djokovic's careers.
Throughout Edberg's accomplishments, he was able to reach the top of the tennis world during his prime in the late 80s and early 90s. The multiple Grand Slam champion has acknowledged that the achievements of the big three have been incredibly immense. Per Tennis World USA, Edberg mentioned that select individuals have heavily dominated the sport.
"Lately three players and if you look at the last couple of years, they've won all the Grand Slams. They've been incredible for this sport," Edberg said.
The appreciation Edberg has for the three remains true to this day but he also wishes that someone broke out to challenge the big three.
"It would have been nice to have a new young winner while Novak and Roger and Rafa are still around. It's probably going to take some time for these young players because you need to win a Slam to start with and maybe need to win two, three, and then you're sort of people start knowing about you," Edberg continued.
The trio of Federer, Nadal and Djokovic are the biggest icons in the sport as they continue to take control of the tennis scene. There's no question that they've expanded the growth of the sport with how they've continuously won tournament after tournament. Their achievements have been historic as Federer currently leads all male players with the most Grand Slams. The 20 majors Federer may seem untouchable but Nadal has slowly caught up.
The King of Clay Nadal has tallied a total of 19 Grand Slams and is in position to tie Federer as the best of all time. But with Federer and Nadal competing close to each other, the current world number one Djokovic is right behind them with 17.
It will be interesting to monitor what will happen in the near future and how the landscape of tennis will look like in the coming years when the big three are done with their historic careers.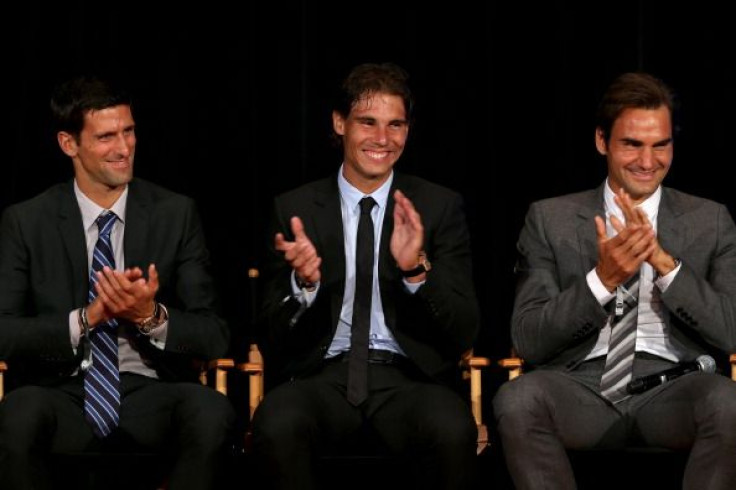 © Copyright IBTimes 2023. All rights reserved.