Roger Federer's Grand Slam Chances Depend On Novak Djokovic, Richard Krajicek Says
Roger Federer's future Grand Slam chances may depend on the form and results of Novak Djokovic, according to former Wimbledon champion Richard Krajicek.
Djokovic finally got back to winning ways as his straight-set final win over Kevin Anderson earlier this month saw him triumph at Wimbledon for his 13th Grand Slam and his first major title since 2016.
The Serbian notably defeated Rafael Nadal in the semifinal and looked like the player of old that was dominating the sport for multiple years throughout the tournament. Oddsmakers have even named him the top favorite to win the upcoming US Open that takes place from next month.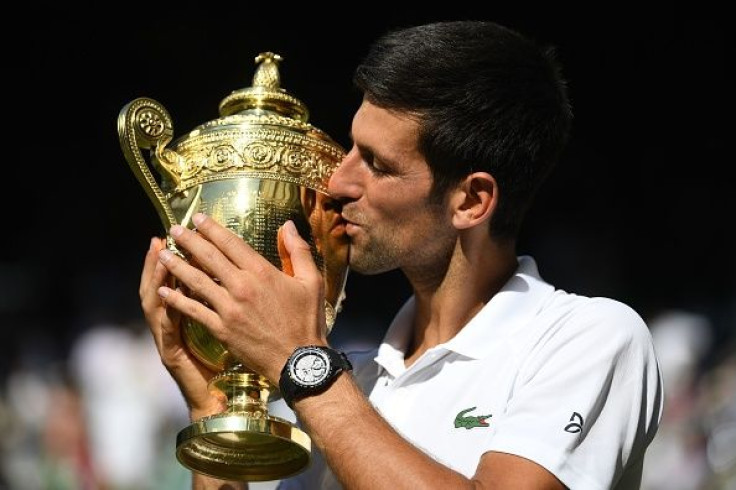 Federer, meanwhile, is in a bit of slump. The Swiss legend surrendered his No. 1 ranking to Nadal after losing the Indian Wells final and crashing out in his opening round match at the Miami Open back in March.
He did win the Stuttgart Open on his return to the grass surface, but would go on to lose the Halle Open final before surrendering a two-set lead and matchpoint during his quarterfinal loss against Anderson at Wimbledon.
And with Djokovic seemingly in top form once again, Krajicek believes future Grand Slam wins will be harder for the player who turns 37 next month.
"I think he still can win maybe one or two slams, but again it depends on Novak," Krajicek said, as per Tennis World USA. "For a while, Roger was playing really good tennis and Novak was there beating him two years in a row on the grass, I mean the level of Novak can be scary, a level of tennis I've never seen before."
"Guys who've played Novak and Roger say, with Roger you always had a feeling you sort of had a chance, with Novak every return is close to the baseline, he runs everything down, he's incredible. With Roger the thing, you've seen it a couple of times now, he has these physical lapses. At the end of last year at the World Tour Finals and he had it a couple weeks ago in Halle, and now against Anderson, he missed match point and somehow doesn't close the match, so it was disappointing. I still think he has it in him, but the key factor is Djokovic."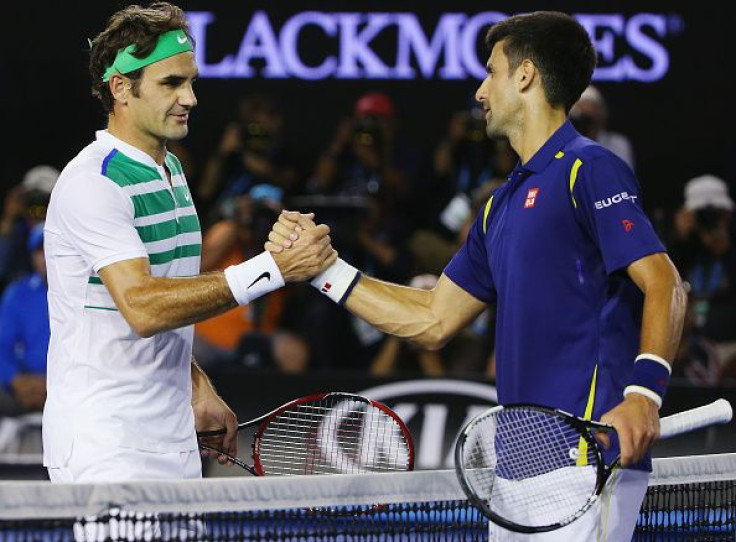 Coincidentally, it was Djokovic who played a big role in Federer's Grand Slam drought from 2012 to 2017. The 13-time Grand Slam winner emerged victorious in their last four Grand Slam meetings, including two Wimbledon finals in 2014 and 2015 and the 2015 US Open final.
In addition, he has defeated Federer in seven of their last 10 meetings and leads their overall head-to-head record with 23-22, holding a 9-6 record when it comes to Grand Slam meetings.
"When I joined his [Federer] team, I felt he could win a Grand Slam," Federer's ex-coach Stefen Edberg said last month. "He deserved to win a title in 2014 and 2015, but Novak Djokovic was a bit better."
© Copyright IBTimes 2023. All rights reserved.