Roman Reigns Reveals Leukemia Relapse, Rules Out Retiring, WWE Stars Send Support
Roman Reigns, WWE's Universal champion and one of the leading stars of the sports entertainment franchise announced on "Monday Night Raw" that he will be stepping away from the ring with immediate effect to focus on his fight with Leukemia.
Reigns, whose real name is Joe Anoa'I, revealed he has been fighting the disease for 11 years after being first diagnosed with it in 2008. He apologized to the crowd in Providence, Rhode Island, and revealed that since he cannot fulfill his obligations in the ring he will be giving up his Universal title with immediate effect.
"My name is Joe and I've been living with leukemia for 11 years and unfortunately it's back," Reigns said during the opening sequence of WWE's "Monday Night Raw" program. "Because the leukemia is back, I can't fulfill my role. I can't be that fighting champion and I'm going to have to relinquish the universal championship. I'm not going to lie, I'll take every prayer you can send my way but I'm not looking for sympathy, I'm not looking for you to feel bad for me because I have faith."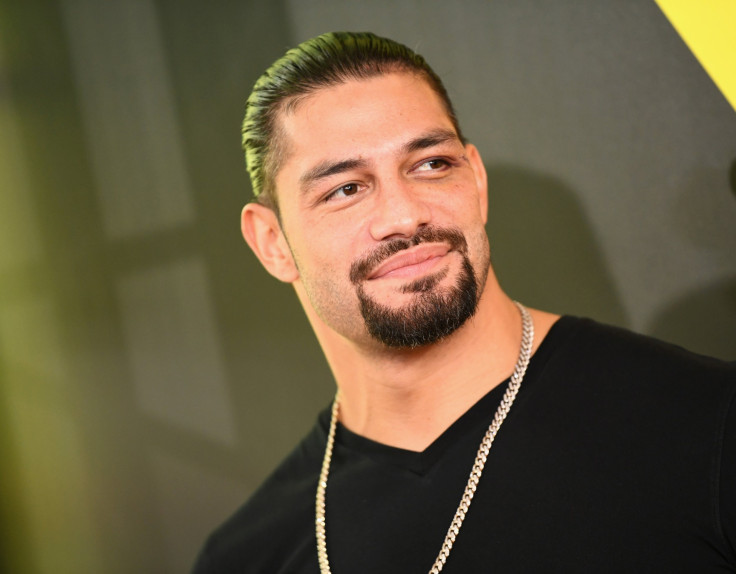 Reigns played college football for Georgia Tech and according to ESPN, he attempted to play for both the Minnesota Vikings and the Jacksonville Jaguars before playing a season in the Canadian Football League. He retired from football in 2008 before signing up with the WWE in 2010.
The wrestler, who is one of the most recognizable faces in the business, will take a leave of absence from the sport. But, he made it clear it is by no means a retirement speech with Reigns keen to return to the ring after he wins his battle against Leukemia.
"Sometimes life throws you a curveball and the best thing for me to do is to go home and focus on my health," the WWE star added. "But I want to make one thing clear: By no means is this a retirement speech because after I'm done whupping leukemia's a--, I'm coming back home. And when I do, it's not going to be about titles and being on top, it's about a purpose."
"I'm coming back because I want to show you all at home and my family and my children and my wife that when life throws a curveball at me, I will choke up and I will swing for the fences every single time. I will beat this and I will be back so you will see me very, very soon," he said.
Reigns received widespread support from the wrestling fraternity with current and former stars coming out in support of their colleague. It started immediately after he went public about his battle with Leukemia.
© Copyright IBTimes 2023. All rights reserved.