Romney Holds 27-Point Lead in New Hampshire: Suffolk University Poll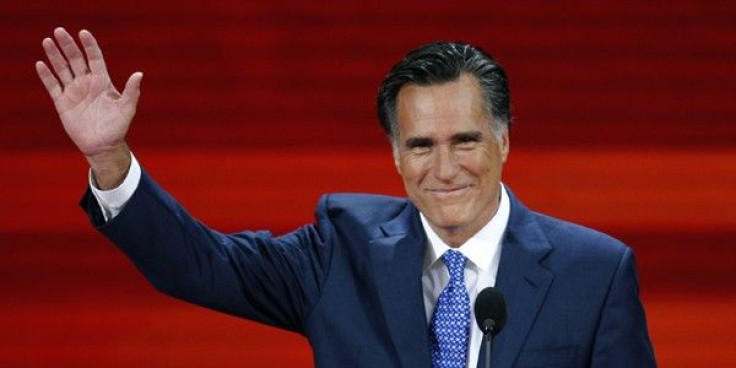 Mitt Romney is still the leader in New Hampshire by a margin of more than 25 points, and he's the only candidate with an approval rating above 50 percent. He and Newt Gingrich are tied in terms of who voters think would do best in a debate against President Barack Obama, and they're also the only candidates whom a majority of voters consider presidential.
These are some of the findings from a new Suffolk University poll of likely Republican voters in New Hampshire, which will hold the second contest of the 2012 primary season on Jan. 10.
Voters' candidate preferences mirrored those shown in previous polls. Mitt Romney led with the support of 41 percent of likely voters, and Gingrich and Ron Paul tied for second with 14 percent each. Jon Huntsman came in fourth with nine percent, followed by Herman Cain with eight percent, Rick Santorum with three percent, Rick Perry with two percent and Michele Bachmann, Fred Karger and Buddy Roemer with one percent each. The margin of error was plus or minus 4.9 percentage points.
Gary Johnson, the former governor of New Mexico and a long-shot libertarian alternative to Ron Paul, has staked his entire campaign on New Hampshire, but he had no support in the Suffolk poll -- not a single one of the 400 likely voters polled said they planned to vote for him.
Perhaps most interesting, though, were the numbers for Huntsman, who has spent most of the campaign in the low-single digits but, like Johnson, has thrown almost all of his resources into New Hampshire.
Huntsman placed fourth in the Suffolk poll with nine percent support, behind Romney, Gingrich and Paul. He beat Cain by one percent, well within the poll's margin of error, but trends are key, and Huntsman is trending upward while Cain is trending downward.
Huntsman also was one of only four candidates whose approval rating (35 percent) was significantly higher than his disapproval rating (21 percent), although 34 percent were undecided about him and 10 percent had never heard of him.
Romney was the clear winner of the presidential question, with 83 percent of voters saying he was presidential. Gingrich was the only other candidate whom a majority of voters considered presidential, but it was a slim majority: 52 percent. This question was only asked about Romney, Gingrich, Cain, Paul and Perry.
Romney Victory in New Hampshire up Ahead?
David Paleologos, the director of Suffolk University's Political Research Center, said the poll results pointed to an almost inevitable victory for Romney in New Hampshire.
Every Republican candidate that surges in the national polls hits a firewall in New Hampshire, Paleologos said in a press release. We've seen this with surges from Bachmann, Perry, Cain and now Gingrich. A Romney loss here is highly improbable, and Romney's best insurance policy in New Hampshire is Ron Paul, whose fixed support takes 14 percent off the table.
This is an interesting point: Paul's supporters are very passionate about his candidacy, more so than the supporters of any other candidate, so there really is no competition for the 14 percent support he currently holds. That means the rest of the candidates -- Romney and more than 25 others, although only eight are on the poll charts -- are competing for a total of 86 percent.
Romney's supporters aren't as fiercely loyal as Paul's, but it's telling that he hasn't dipped below 30 percent in any poll since March, and he has been above 35 for the past two months, according to RealClearPolitics.com, which aggregates poll results.
Subtract 35 from 86, and everyone other than Romney and Paul is competing for 51 percent of the vote, which will be split mainly between Cain, Gingrich and Huntsman if current poll trends continue, and to a much lesser degree Bachmann, Perry and Santorum.
© Copyright IBTimes 2023. All rights reserved.