Ron Paul Surges in Latest Republican Polls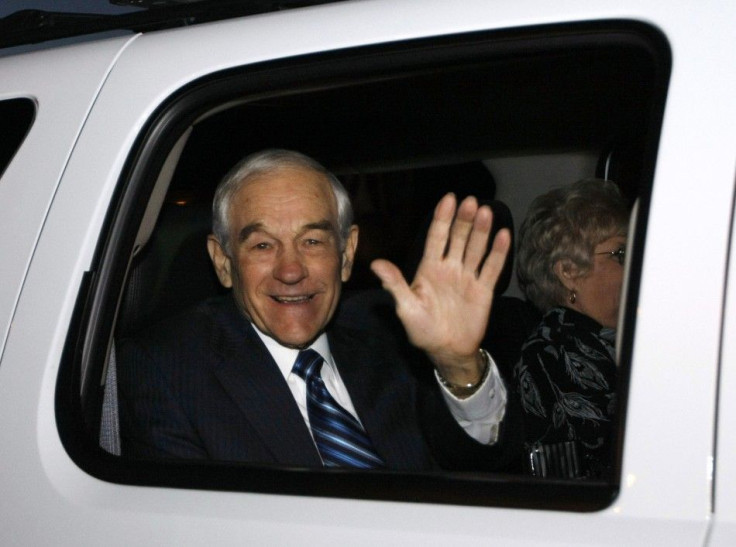 Republican presidential candidate Ron Paul is surging in the race for nomination, according to the latest national polls.
The Texas Congressman has improved his ratings by five points in the national Republican poll by Reuters /Ipsos.
Paul is at the second place with 21 percent of votes, behind Mitt Romney who got 29 percent of votes in the poll. Gingrich is at the third place with 19 percent of votes while Santorum comes last with 18 percent of votes. The poll, conducted during Feb. 2-6, indicates interesting changes in the GOP race.
In an early January survey by the same team, Romney was at 30 percent while Gingrich was in the second place with 20 percent of votes. Paul had the support of 16 percent Republican voters and Santorum was in the last place with 13 percent of the GOP voters backing him.
Both the Paul and Santorum have surged by five points, pointing towards a change of momentum in both the candidates' campaigns. The poll results, when read along with the Minnesota and Colorado primary results, clearly depicts that Republican voters are yet undecided on their presidential candidate.
It also communicates some good lessons to front runner Romney that the deep pockets and strong organization alone cannot assure him the victory. The trend also indicates that the Republican voters still disprove Gingrich for his ethical and moral gaffes in the past.
Another factor which is negative to Gingrich is his low ratings, in a head-to-head match with Obama. In majority of the polls, Gingrich fares poorly when it comes to a duel with President Obama. His ratings against Obama are low when compared to all his rivals. According to the Reuters/Ipsos poll, Obama led Romney by 48 points to 42 points; Gingrich is behind Obama by 50 to 38 percent.
Santorum is improving his chances, riding more on the voters' anti-sentiments against his rivals than for his own strengths. He was also not subjected to much attacks from his rivals so far due to his underdog status. This situation may change in the coming weeks with all his rivals, targeting him, thanks to his recent victories.
On the other hand, Paul did not win any of the states polled so far, but he stayed afloat in the contest with a strategy that garnered him consistent support from certain sections of the voters. Moreover, he is successful in showing strong performances in caucuses, where he has ground level support and organization to back.
Paul, who could position himself in contrast to Obama due to his anti-war, anti-tax and non- interventional ideology, fares better when it comes to a duel with Obama.
According to a Rasmussen poll, in a duel with Obama, Romney tied Obama, while Paul trailed Obama by three points. However, Obama led Santorum by two points and Gingrich by eight points in a head-to-head matchup.
Though Romney has dominated the Republican race so far, the latest trial polls and election results resonates the unrest and disproval among the Republican voters towards the front runners in general. This apparently makes the GOP nomination a toss-up between all the four candidates.
© Copyright IBTimes 2023. All rights reserved.