Ronald Koeman Shockingly Reveals 'Plan' For Barcelona's Lionel Messi Replacement
KEY POINTS
Barcelona's Ansu Fati is set to make his return in the match against Levante
Barca boss Ronald Koeman set limitations on Fati's return to action
The teenager replaced Lionel Messi as the club's new No. 10.
Barcelona boss Ronald Koeman knows how important it is to have the club's new No. 10 back on the team.
A glimmer of light seems to be waiting for Barcelona at the end of the tunnel as Ansu Fati is now set to make his return.
The teenage prodigy has been included in Barca's lineup for its upcoming match against Levante which will take place at Camp Nou Sunday. However, Koeman confirmed that Fati will only play for a "maximum of 15 minutes" as they want the youngster to get back to his old form "properly."
"It is very important [to have him available again], first of all for the player," Koeman said of Fati during Saturday's pre-match press conference. "We have a plan and we will follow a plan to get Ansu back to his best. He will go through a process to get minutes. He has been called up and will play a maximum of 15 minutes."
"The most important thing is to get the player back properly, not to rush things," the manager stressed. "There is a long way to go before he is like he was before. You don't get that back in two games or two weeks. We have to be careful. We have to be very focused on this with the medical team. We are talking about a young player who will give us a lot of quality, but little by little."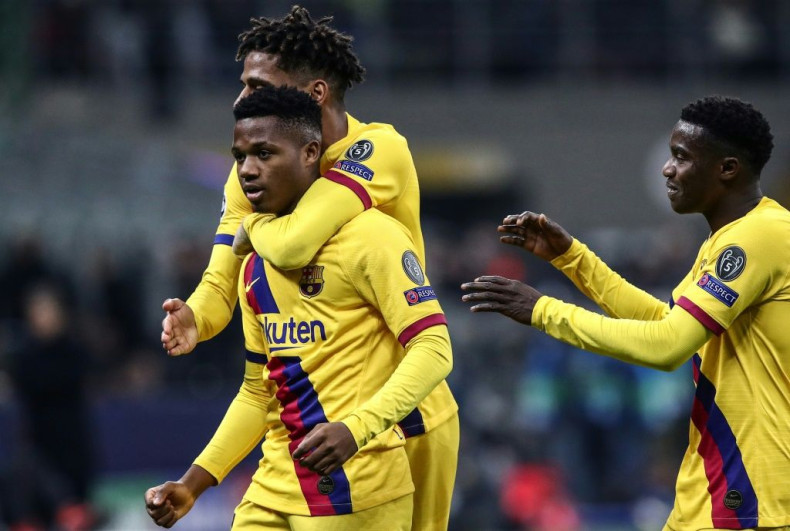 A serious knee injury in November 2020 halted Fati's fine streak and saw him missing the rest of the previous season. In his return, Barcelona has high hopes that he would fill the huge void left behind by the club's former marksman Lionel Messi.
As it stands, it appears that the Catalans are ready to see Fati taking over Messi's place. In fact, Barcelona has handed him the iconic no. 10 shirt last worn by the Argentine in accordance with the La Liga rule stating that first-team players must wear numbers 1 to 25, ESPN reported.
Prior to acquiring Messi's no. 10 shirt, Fati had long been the favorite to follow in the footsteps of the six-time Ballon d'Or winner at Barcelona.
"I really like him and I try to help and support him," Messi said of Fati in 2019. "I'd like them [Barcelona] to bring him on gradually, like they did with me when I started, taking things nice and easy and without putting pressure on him."
© Copyright IBTimes 2022. All rights reserved.