Ronaldo Criticizes Former Manchester United Teammate Rooney; Here's What He Said
KEY POINTS
Ronaldo has made 16 appearances for Man Utd this season
He recently captained Man Utd in a game against Aston Villa
Ronaldo has netted three goals and two assists this term
Cristiano Ronaldo has slammed his former teammate Wayne Rooney, saying he is "better" than the former English forward.
Rooney, who was Ronaldo's teammate at Manchester United between 2004 and 2009, recently said the Portugal star's behavior this season was "not acceptable" and advised him to "get his head down and work and be ready to play."
However, Ronaldo did not take the criticism well as he sniped back at the former Everton star.
"I don't know why he criticizes me so badly, probably because he finished his career and I'm still playing at a high level. I'm not going to say that I'm looking better than him. Which is true," Ronaldo said in an interview, reported Goal.com.
The five-time Ballon d'Or winner is having a tough 2022-23 campaign. He has been condemned on several occasions by both fans and pundits. The former Real Madrid superstar wanted to leave Manchester United this summer but eventually stayed on. Head Coach Erik ten Hag dropped Ronaldo from the squad altogether after he refused to go on as a late substitute against Tottenham.
However, Ronaldo has now accused Manchester United boss Ten Hag and a few others of trying to force him out of the club.
In an interview with Piers Morgan for TalkTV, when Ronaldo was asked if Manchester United hierarchy was trying to force him out of the club, the Portuguese player replied, "Yes, not only the coach [Erik ten Hag] but another two or three guys around the club. I felt betrayed. Yes, I felt betrayed and I felt like some people don't want me here, not only this year but last year too."
Ronaldo has not played for the Red Devils because of an unspecified illness since he captained United in their 3-1 defeat against Aston Villa on Nov. 6.
Speaking about Ten Hag, Ronaldo, being as blunt as ever, said he does not respect the Dutch boss.
"I don't have respect for him because he doesn't show respect for me. If you don't have respect for me, I'm never going to have respect for you," Ronaldo told Morgan.
Ronaldo, who returned to Manchester United for a second stint last summer, has played 16 games in the ongoing season, scoring three goals and assisting two. Ronaldo has started only four out of his 12 appearances in the 2022-23 Premier League.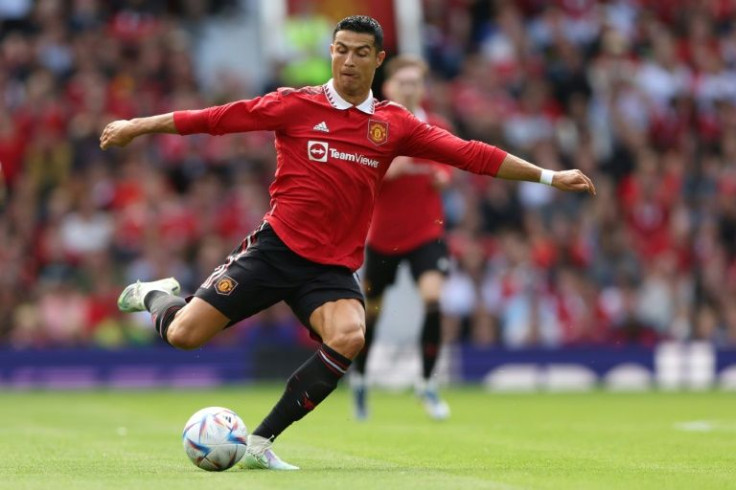 Manchester United won 2-1 win against Fulham on Sunday before their international break. With 26 points from 14 games, Ten Hag and Co. are placed fifth in the league table, 11 behind leaders Arsenal.
© Copyright IBTimes 2023. All rights reserved.