Royal Bank Of Scotland Set To Pay Back £163 Taxpayer Billion Bailout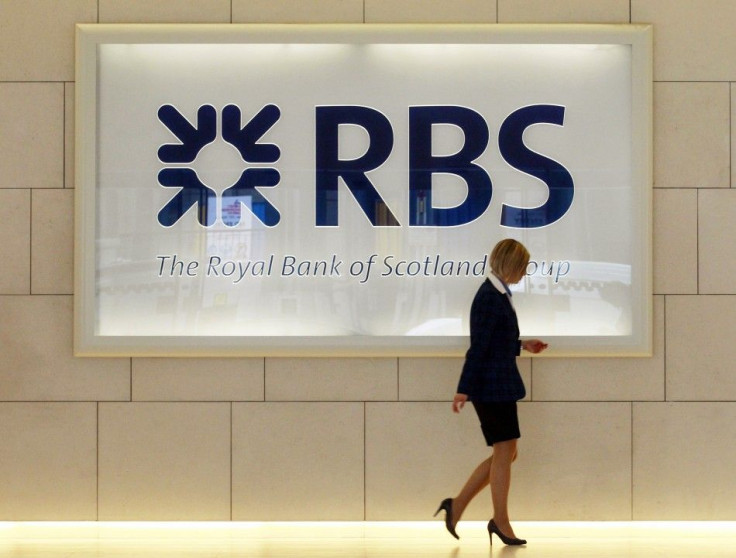 Britain's Royal Bank of Scotland (NYSE: RBS) is to announce that it has paid back all £163 billion ($263 billion) in bailout loans used to rescue the bank during the height of the financial crisis, according to a BBC report.
The part-nationalized bank is expected to make the announcement on Friday during its first-quarter update, where it will also announce pre-tax losses of under £50 million, down from losses of £106 million this time last year, according to the Telegraph.
The settlement comes ahead of an expected announcement by Lloyd's Banking Group, which analysts predict will have repaid the money it received from UK taxpayers by the end of the year.
At the height of the financial crisis in 2008 and 2009, RBS was forced to take £75 billion from the Bank of England's special liquidity scheme, £36.6 billion in emergency liquidity assistance and roughly £52.2 billion from the US Federal Reserve following the disastrous takeover of Dutch bank ABN Amro.
So far this year RBS shares have risen almost 20 percent, prompting speculation the British government will begin selling its 82 percent stake in the bank.
In March conflicting reports emerged the government was in talks to sell a significant part of its stake in the bank to Abu Dhabi's cash-rich sovereign wealth funds.
However, a report by the Wall Street Journal dismissed the claims, citing sources close to the deal who told the paper the government was still weighing options and that no deal was imminent.
According to the WSJ, the government is talking to several potential investors, there was no fixed timetable for the sale and ... no buyer had yet been selected.
© Copyright IBTimes 2023. All rights reserved.