Rumain Brisbon Shooting: Phoenix Protesters Demand Identity Of Officer Who Killed Unarmed Black Man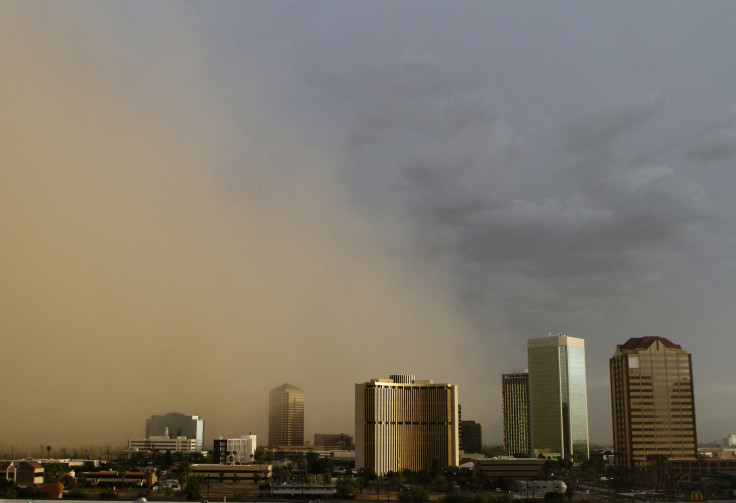 Protesters in Phoenix demanded Thursday that police identify a white police officer who killed a 34-year-old unarmed black man on Tuesday. The Phoenix Police Department, citing witnesses, had said that Rumain Brisbon, a father of four, was selling drugs before he was killed.
Nearly 100 protesters marched to the city's police headquarters Thursday night after the department defended the officer who shot Brisbon. Sgt. Trent Crump, a Phoenix police spokesperson, told The Arizona Republic, a local newspaper: "The officer was doing what we expect him to do." But, protesters are questioning the police's use of excessive force in investigating an unarmed man. The incident echoes protests taking place across the country over a spate of similar incidents in Ferguson, Missouri, New York City and Cleveland.
"I would like to think that in our officer-involved shootings, that we are transparent as we can be as an organization," Crump said, according to The Arizona Republic, adding: "We always have been and always will be concerned about what it is that our residents think about our role in this community and the levels of force that we use."
According to the police account of the incident, Brisbon got out of his black Cadillac SUV at the officer's command but removed something from the back of the vehicle, which had a pending report of a "loud music disturbance." Officials also say that Brisbon was carrying oxycodone pills, and a semi-automatic handgun and a jar of what is believed to be marijuana were found in the vehicle, Reuters reported.
"During the struggle, Brisbon put his left hand in his pocket and the officer grabbed onto the suspect's hand, while repeatedly telling the suspect to keep his hand in his pocket," Crump said, according to The Arizona Republic, adding: "The officer believed he felt the handle of a gun while holding the suspect's hand in his pocket."
The officer, who has been with the force for seven years, reportedly shot Brisbon twice in the torso at the apartment building and he tumbled into an apartment he had run toward when a woman inside opened the door.
"It was so loud, I heard the vibration through the floor," Martin Rangel, who lives above the apartment said, according to The Arizona Republic, adding: "I ran to the window, and that's when I saw the cop running out, or like, walking out, and he was cussing, you know, he was screaming, 'F---, f---,' like upset that he shot the guy."
© Copyright IBTimes 2023. All rights reserved.