Russell Westbrook Has Another Run-In With Fan, LeBron James Defends Wizards' Star
Another fan crossed the line in an altercation with Russell Westbrook, this time dumping popcorn on the Washington Wizards guard as he headed to the locker room with an injury in Philadelphia. The fan was ejected from the game.
"To be completely honest, this (expletive) is getting out of hand, especially for me. The amount of disrespect, the amount of fans just doing whatever the (expletive) they want to do -- it's just out of pocket," Westbrook told reporters Wednesday night after the Philadelphia 76ers beat Washington 120-95.
Westbrook, seemingly more so than other players, has been the target of unruly fan behavior for much of his career. A Utah Jazz fan was banned from the team's arena permanently two years ago after getting into a verbal altercation with Westbrook. In 2017, a fan who was sitting courtside in Philadelphia was ejected because he showed Westbrook two middle fingers.
Wednesday's incident turned physical, taking the fan behavior to a new extreme.
"I wouldn't come up to me on the street and throw popcorn on my head, because you know what happens," Westbrook said "In these arenas, you gotta start protecting the players. We'll see what the NBA does."
Westbrook isn't the only player who questioned what the league would do to better protect its players. LeBron James, who had a night off after Game 2 of the Los Angeles Lakers' first-round series, saw the incident and demanded that action be taken.
"By the way WE AS THE PLAYERS wanna see who threw that popcorn on Russ while he was leaving the game tonight with a injury!!" James tweeted. "There's cameras all over arenas so there's no excuse!"
The 76ers lead the Wizards 2-0 in their playoff series. If Washington can win one of the next two games, Westbrook and the Wizards will return to Philadelphia for Game 5 next week.
"This was classless, unacceptable behavior, and we're not going to tolerate it at Wells Fargo Center," Wells Fargo Center president of business operations Valerie Camillo said in a statement. "We're proud to have the most passionate fans in the country and the best home-court and home-ice advantage around, but this type of behavior has no place in our arena."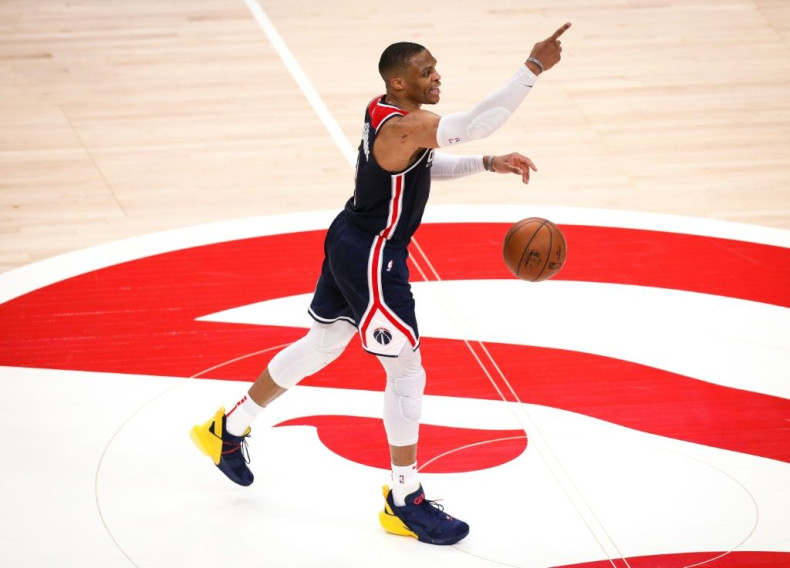 © Copyright IBTimes 2022. All rights reserved.