Russell Westbrook Reportedly Getting Genuine Interest From Pacers, Jazz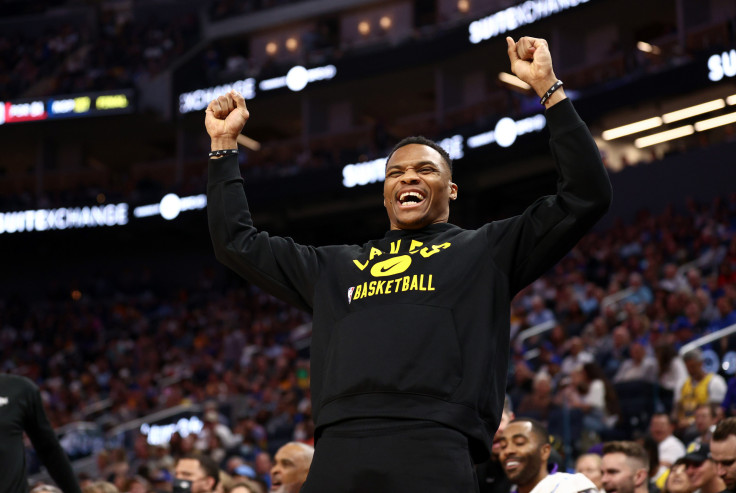 KEY POINTS
Sources reveal that the Pacers and Jazz could be the potential destinations for Russell Westbrook
Westbrook has been on the trade rumor mill for most of this offseason
The Lakers may be forced to include their 2027 and 2029 first-round picks
Getting back on track is priority number one for the Los Angeles Lakers this season after a dismal performance in the 2021-22 season, which saw them miss the playoffs thanks to a 33-49 record.
Changes have been made to the roster this summer, but the biggest one of all could still happen right around the corner.
Michael Scotto of HoopsHype recently spoke with The Athletic's Jovan Buha about the possibilities of the Lakers trading away lead point guard Russell Westbrook away for some key pieces.
Scotto initially mentioned that the Indiana Pacers were very much interested in getting Westbrook and Talen Horton-Tucker plus their 2027 and 2029 first-round picks for a package of Myles Turner, Buddy Hield and Daniel Theis.
"I've heard the Lakers are still reluctant to include that second first-round pick. Maybe that's something that changes closer to training camp. I know it would've changed if Kyrie Irving was still available," Buha revealed.
"I think they are going to ramp it up (trade talks) before training camp and get more aggressive from what I've been told, but whether that aggression includes giving up two first-round picks, I still like they're going to fight to try to keep that second first-round pick (2029)."
Moving on from Westbrook, 33, appears to be the direction that the Lakers have been heading towards for most of the offseason after the disastrous showing that he had with them last season.
In 78 games, the nine-time All-Star averaged 18.5 points, 7.4 rebounds, 7.1 assists, and a steal in 34.3 minutes.
However, the box score can only tell so much as Westbrook failed to show signs of being the right play-caller to start alongside LeBron James and Anthony Davis.
There were moments when Westbrook showcased his star power alongside the frontcourt duo, but it was easily overshadowed by his many costly mistakes.
The athleticism that "Brodie" displayed in his earlier years has all but been lost to time since he lacked the explosiveness that made him such a force on the hardwood plus the lack of a reliable jump shot has really limited his time on the court.
Scotto later added that the Lakers could become players in the New York Knicks–Utah Jazz deal for Donovan Mitchell, with them gunning for Cam Reddish as they did during the trade deadline.
"(Danny) Ainge is going to try to squeeze the Lakers like a freshly squeezed glass of orange juice. I don't think there's any way he's going to Utah without the two first-round picks. If anything, Ainge is going to try and get them both unprotected like he's trying to do with the Knicks and get as many unprotected picks as possible (for Donovan Mitchell)," the pundit stated.
Parting ways with Westbrook a season after trading their depth away for him would further show the Lakers management's impulsiveness, and it will surely cost them a lot more to trade him if Buha and Scotto are to be believed.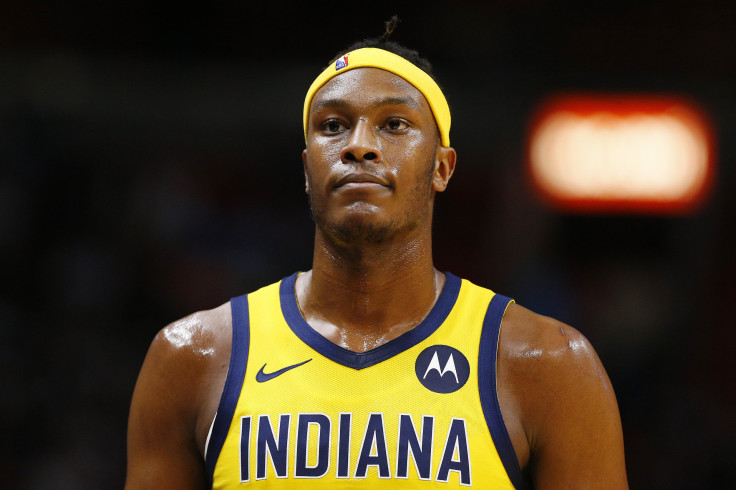 © Copyright IBTimes 2023. All rights reserved.