Russell Westbrook Trade: Hornets, Knicks, Clippers Possible Fits For Rockets' Star?
Russell Westbrook's time with the Houston Rockets might be coming to an end after just one season and another disappointing playoff exit. The explosive point guard finds himself in trade rumors with the start of the 2020-21 season just six weeks away.
Westbrook, who turned 32 on Thursday, no longer wants to be in Houston, according to The Athletic's Shams Charania.
Because of his lucrative contract, a trade involving Westbrook could be complicated. There are three years and north of $131 million remaining on Westbrook's contract. He has a player option worth $47 million for the 2022-23 season.
Only a select number of teams can execute a trade under salary-cap restrictions. Even fewer would entertain the idea of giving up assets for a high-priced player who can't be the best player on a title contender.
The Rockets don't appear interested in simply giving Westbrook away. Westbrook did manage to average 27.2 points, 7.9 rebounds and 7.0 assists per game last season. With Westbrook and James Harden giving Houston a historic backcourt, the Rockets reached the second round of the 2020 playoffs.
What teams might be a realistic destination for Westbrook?
Charlotte Hornets
The Hornets are a potential suitor for Westbrook, according to Charania. With Nicholas Batum set to make $27.1 million and Terry Rozier earning $18.9 million, Charlotte has the salaries to make a deal work under the NBA's trade rules. The Hornets want to return to the playoffs after four-straight losing seasons. A healthy Westbrook makes just about any Eastern Conference team a potential playoff contender.
New York Knicks
No NBA team has compiled a worse record over the last two decades than the Knicks, so adding a dynamic player like Westbrook certainly has a chance to pique their interest. With nearly $50 million in cap space, New York would be allowed to acquire Westbrook without giving up any high-priced players. The Knicks have a wealth of first-round picks over the next few years that could help get a deal done.
Los Angeles Clippers
The Clippers thought they had enough to win a championship when they added Kawhi Leonard and Paul George, but they were upset in the second round of the playoffs by the Denver Nuggets. Leonard has "clamored" for a point guard, according to ESPN's Stephen A. Smith, and Los Angeles actually has players that could fit right into Houston's lineup. Patrick Beverley, Lou Williams and Montrezl Harrell could all play a key role on a winning Rockets' team.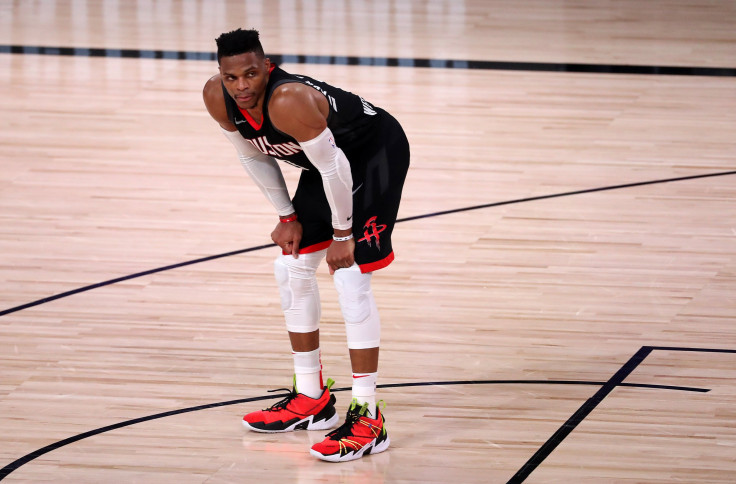 © Copyright IBTimes 2023. All rights reserved.