Russia, China To Flex Naval Muscles In East China Sea Amid Tensions With US, Allies
KEY POINTS
Russia says the drill is aimed at strengthening mutual naval cooperation
China says the drill will enable the two sides to jointly respond to maritime security threats and maintain stability
Russian and Chinese forces have carried out several joint patrol missions and drills recently
Amid tensions with Washington and allies in the Indo-Pacific, Beijing and Moscow are looking to strengthen their military ties as naval forces from both countries participate in a joint drill in the East China Sea starting Wednesday.
"The joint exercise aims to demonstrate the determination and capability of the two sides to jointly respond to maritime security threats and maintain international and regional peace and stability," the Chinese defense ministry said in a statement, according to Russian news agency TASS.
The Russian defense ministry made similar comments and said that the drills are aimed at strengthening mutual naval cooperation as well as maintaining peace and stability in the Asia-Pacific region.
The week-long joint naval drills will begin Wednesday and conclude on Dec. 27. Apart from naval vessels, Russian and Chinese aircraft will also participate in the exercise, the outlet reported.
Warships belonging to the Russian Pacific Fleet, including the flagship missile cruiser Varyag along with the destroyer Marshal Shaposhnikov and two corvettes, Aldar Tsydenzhapov and Sovershenny, will participate in the drill, Associated Press reported.
Meanwhile, China's first aircraft carrier, the Liaoning, along with two Renhai-class stealth-guided missile destroyers, the Anshan and Wuxi, guided-missile destroyer Chengdu, frigate Zaozhuang and supply ship Hulunhu are already reported to be in the region by Japan's Maritime Self-Defense Force (JMSDF). According to reports, the carrier strike group is also accompanied by several nuclear-powered attack submarines.
While reports said that the Chinese navy plans to deploy several surface warships and a submarine for the exercise, it is unclear which of these vessels seen by the JMSDF will be part of the joint naval exercise.
Amid Russia's war in Ukraine and rising tensions over a possible Chinese invasion of Taiwan, both Moscow and Beijing have displayed their growing military cooperation in recent months.
On Nov. 30, Russian and Chinese bombers carried out joint patrols over the Sea of Japan and the East China Sea, forcing Japan and South Korea to scramble their fighter jets. As part of the joint patrol drills, the Russian and Chinese bombers landed in each other's air bases for the first time.
Prior to that, Chinese and Russian naval ships were found operating in the Bering Sea off Alaska on Sept. 19. Moreover, China, for the first time, sent forces from three branches of its military in early September to participate in a Russian military exercise, demonstrating the depth and breadth of relations between the two countries.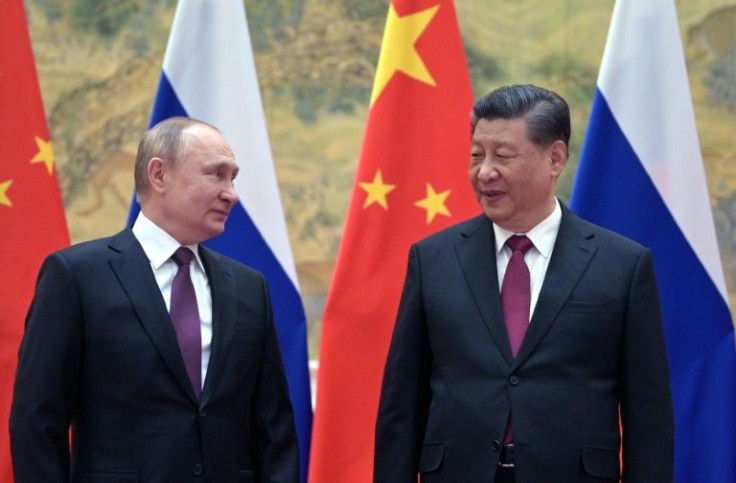 © Copyright IBTimes 2023. All rights reserved.