Russia Controversy: Third Doctor Falls Out Of Hospital Window Amid Coronavirus Pandemic
KEY POINTS
Dr. Alexander Shulepov was in critical condition for head injuries after falling two stories out of a window from a hospital in Moscow
Dr. Yelena Nepomnyashchaya died from her injuries a week after falling mutliple stores from the Krasnoyarsk Regional Hospital for War Veterans
Dr. Natalya Lebedeva died after falling six stories from the Federal Biomedical Agency building in Moscow
An ambulance doctor is the third medical worker in Russia to fall out of a window over the last two months as the country struggles to keep up with the spread of coronavirus.
The third medical worker was identified as Dr. Alexander Shulepov, 37, who fell out of a second-floor window at a hospital in Moscow. He reportedly suffered head injuries because of the fall and is said to be in serious condition.
State media said Shulepov normally worked as an ambulance doctor in Voronezh, but was sent to Moscow after he tested positive for coronavirus on April 22. On the same day, he appeared in a video with a colleague, identified as Alexander Kosyakin, saying that he was being forced to work despite being diagnosed with coronavirus.
"Ambulance doctor Alexander Shulepov is next to me, he is just confirmed COVID-19," Kosyakin said in the video. "The chief doctor is forcing us to work. What do we do in this situation?"
Shulepov appeared in another video on April 25 to retract his previous statements, saying that he was "overwhelmed by emotions" at the time. Igor Potanin, the head doctor at the hospital who worked with Shulepov, also appeared in the video.
"I spoke about this to the department's employees: I won't let anyone go to outpatients or inpatients if we don't have enough means of protection, I told them I'd go myself there, but I will not send anyone," Potanin said in the video.
Kosyakin spoke to CNN about the incident.
"[Shulepov] is an intensive care unit, as far as I know in a serious condition, last time I spoke to him was on the 30th of April, we checked in with each other," Kosyakin said. "He felt fine, he was getting ready to get discharged from the hospital ... and all of a sudden this happened, it's not clear why and what for, so many questions that I don't even have the answer to."
While Shulepov survived his fall, the other two doctors who fell from hospital windows did not.
The first was Dr. Yelena Nepomnyashchaya, 47, who fell from a window at the Krasnoyarsk Regional Hospital for War Veterans. She had reportedly opposed converting another building to treat coronavirus patients because of a shortage of equipment and a lack of training. She was in critical condition after the fall on April 25, but died from her injuries on May 1.
The second was Natalya Lebedeva, who died after falling six stories from the Federal Biomedical Agency building in Moscow shortly after Nepomnyashchaya's fall. She had been working to treat patients of the coronavirus outbreak in Star City, specifically with the person believed to be "patient zero."
Lebedeva colleagues said she was facing backlash from her superiors, saying that she hadn't done enough to halt the spread of the virus. She tested positive for coronavirus shortly after this and was sent to Moscow to receive treatment.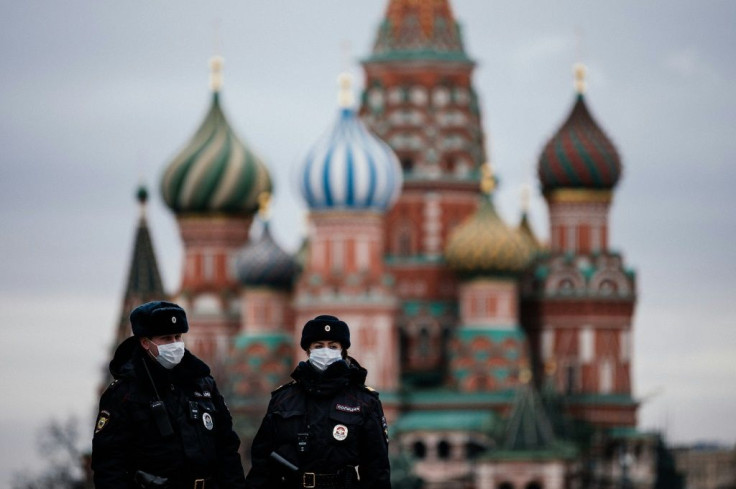 © Copyright IBTimes 2023. All rights reserved.