Russia Coronavirus Vaccine Is 'Safe And Effective', Says Putin; Offers It To UN For Free
KEY POINTS
Russian President Vladmir Putin offers the United Nations free doses of Russia's new COVID-19 vaccine
UN personnel worldwide have been hit hard by the virus, particularly at the UN's New York headquarters
Sputnik V has drawn criticism from medical experts who say it has not been proven safe for human use
Russian President Vladimir Putin used the United Nations' 75th anniversary celebrations to offer the transnational body free supplies of Russia's new COVID-19 vaccine for use among its global staff.
"Russia is ready to provide the UN with all the necessary qualified assistance," Putin said Monday at a virtual United Nations General Assembly meeting. "In particular, we are offering to provide our vaccine free of charge for the voluntary vaccination of the staff of the UN and its offices."
Putin's overture follows a coronavirus outbreak at the UN's New York headquarters. In addition, UN personnel in other parts of the world have been hit by the disease. Earlier this month, the U.N. reported more than 200 of its staff members in Syria were infected by COVID-19.
The offer is Putin's latest pitch for his country's "Sputnik V" vaccine, which he calls "reliable, safe, and effective," but which other Western health experts deride as unsafe and unproven. Putin again touted his vaccine to the UN.
"We are ready to share experience and continue cooperating with all states and international entities, including in supplying the Russian vaccine, which has proved reliable, safe and effective, to other countries," Putin said.
Russia registered its COVID-19 vaccine with its national regulator on Aug. 11, allowing it to claim the first of its kind registered anywhere in the world. Two weeks later, Deputy Prime Minister Tatiana Golikova said 27 countries, including Brazil, Venezuela, Kazakhstan, Azerbaijan, and Belarus, had expressed interest in purchasing Sputnik V.
This vaccine, which is technically a "heterologous rAd26 and rAd5 vector-based COVID-19 vaccine," has drawn criticism from medical experts who question the methods of testing. The results of the limited and non-placebo Phase 1-2 clinical trials was published in the peer-reviewed journal, The Lancet, on Sept. 6.
Even the Russian scientists who authored the study admit the trials were limited. There were only 76 participants; the follow-up time was just 42 days; and involved no placebo or control vaccine. Other candidate vaccines usually involve thousands of subjects and requires months of follow-up, as well as a control group.
The study revealed the Russians "did two open, non-randomized phase 1-2 studies at two hospitals in Russia. We enrolled healthy adult volunteers (men and women) aged 18–60 years to both studies."
Twenty-six scientists, most of them working at universities in Italy, signed an open letter after the study's release questioning the reliability of the data presented in the Phase 1-2 trials.
"While the research described in this study is potentially significant, the presentation of the data raises several concerns which require access to the original data to fully investigate," says the letter.
Dr. Anthony Fauci, director of the National Institute of Allergy and Infectious Diseases, said last month he has "serious doubt" Russia has developed a safe and effective vaccine.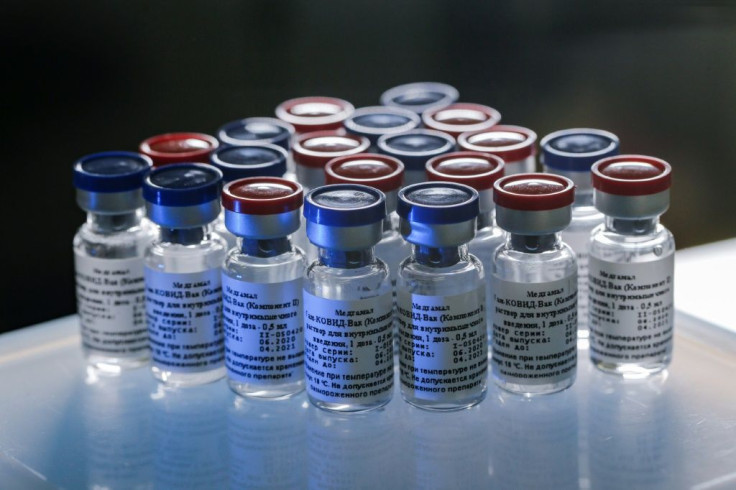 © Copyright IBTimes 2023. All rights reserved.