Russia Developing Electronic System Capable Of Disabling Cruise Missile, Enemy Military Satellites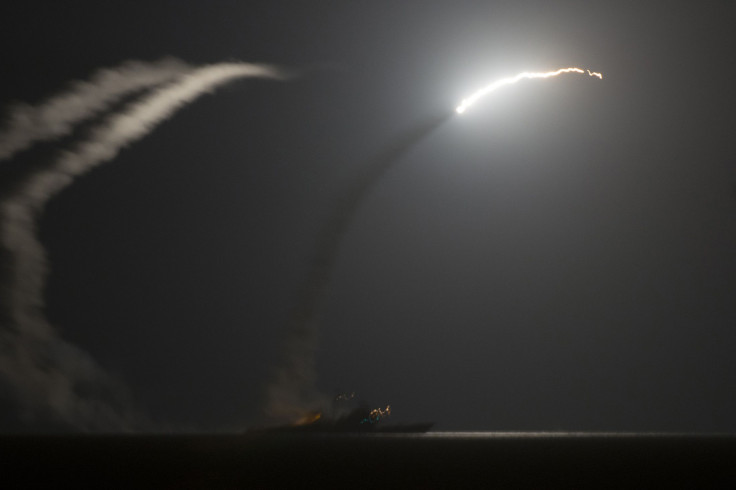 Russia is developing a new electronic warfare system, which can disable cruise missile and other high-precision weaponry guidance systems and satellites used by enemy forces, Radio-Electronic Technologies Group, also known as KRET, a subsidiary of state corporation Rostec, said Thursday. The system will be mounted on ground-based, airborne and seaborne carriers.
According to KRET's Deputy CEO Yuri Mayevsky, the new electronic system will target the enemy force's weaponry, including deck-based, tactical, long-range and strategic aircraft and other electronic means. The system will also be used against foreign military satellites' radio electronic equipment, Russia's TASS news agency reported.
"It will fully suppress communications, navigation and target location and the use of high-precision weapons," Mayevsky told TASS. "The system will be used against cruise missiles and will suppress satellite-based radio location systems. It will actually switch off enemy weapons."
The system, which will operate within Russia's air defense and missile shield control unit, is expected to be ready for ground testing at the end of this year, TASS reported, citing Mayevsky.
Earlier this month, the Russian military test-fired a short-range anti-missile system, which successfully destroyed a simulated target at the designated time.
"The launch was aimed at confirming the performance characteristics of missile defense shield anti-missiles operational in the Aerospace Defense Forces," the Russian defense ministry said at the time.
In 2015, Russia is expected to triple the production of missiles -- for use in air defense and missile defense complexes -- compared to last year, in a sign that the country is strengthening its missile defense shield.
© Copyright IBTimes 2023. All rights reserved.