Russia-Hungary Nuclear Deal: Putin Says Refusal Of Energy Agreement Would Damage Hungarian Economy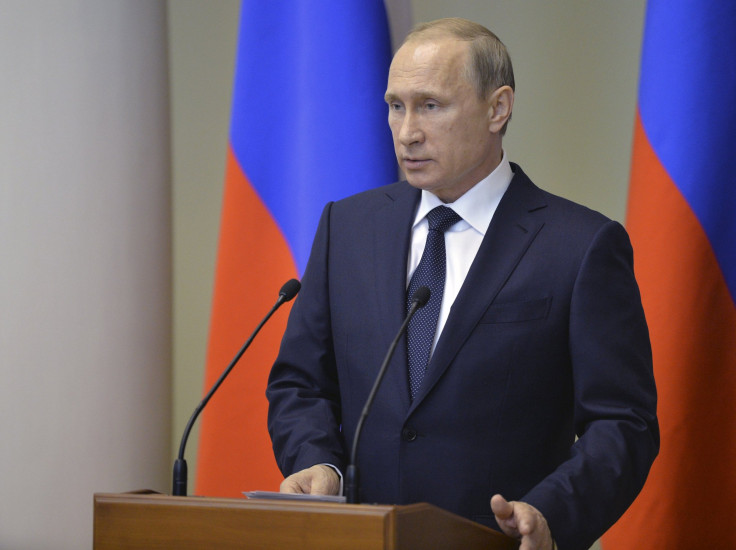 Russian President Vladimir Putin warned Tuesday that Hungary should not back out of a reportedly confirmed energy deal that has come under outside scrutiny. Amid concerns from the European Union, Putin said any noncooperation with terms of the agreement -- in which Russia would largely finance a Hungarian nuclear power plant -- would be harmful to Hungary's economy, Russian news agency Tass reported.
The EU had criticized parts of the deal between Russia's state atomic energy corporation, Rosatom, and Hungary's government -- namely the duration of the contract and the fact that Russia would be the sole fuel supplier. The plan was reportedly revived in April after Russia's contract-mandated monopoly on supplying fuel to the plant was cut from 20 years to 10 years, Financial Times reported.
Putin warned in a meeting with Rosatom head Sergey Kiriyenko that Hungary backing out of the contract -- or being forced to refuse the contract -- would have negative repercussions for the country. "We offer good terms and advanced technology," Putin said, as Tass reported. "So, if the partner is forced to refuse [to cooperate], which certainly can be done, it would be damaging to Hungary's national interests."
Financial Times reported that the deal was revived after EU regulators approved a fuel contract for the $13 billion Paks II energy plant project. The plan, first announced by Putin and Hungary's Prime Minister Viktor Orban in 2014, would be largely financed by a Russian loan covering 80 percent of the cost. Orban said the plan would cut Hungary's utility costs. The Paks II plant is located about 60 miles from Budapest, the capital, and supplies more than one-third of Hungary's electricity, Sputnik News reported.
Financial Times reported in mid-April that EU investigations were ongoing, including a probe into whether the deal violates state aid regulations. Amid Putin's warnings, Kiriyenko reportedly said that Hungary has been consistent in pushing for the contract to be fulfilled.
"We have received confirmation from the government of Hungary that all the agreements are in force on a wide range of projects -- the construction of a nuclear power plant, plus the supplies of fuel, plus the services -- a very big, serious portfolio. Everything has been confirmed and coordinated and the contract is coming into effect," Kiriyenko said, as Tass reported.
© Copyright IBTimes 2023. All rights reserved.