Putin Says Sanctions Amid Falling Oil Prices Cost Russia $160B, But Economy Will Recover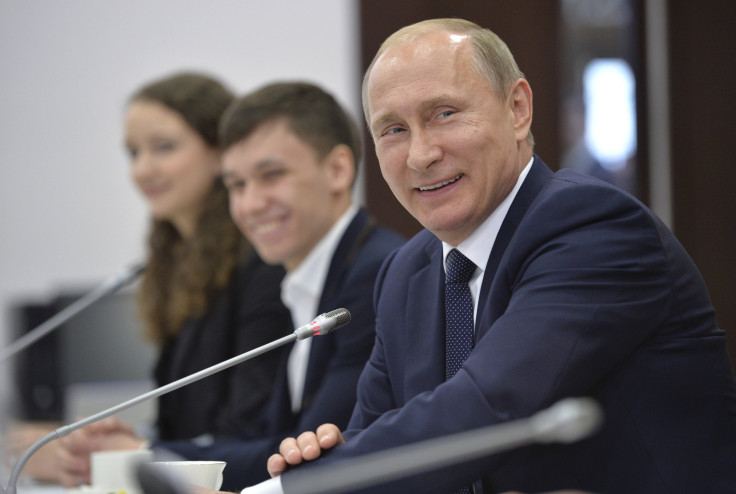 Russian President Vladimir Putin said on Monday that sanctions at a time of rapidly falling oil prices had cost Russia about $160 billion, but added that his country's economy was still going strong. "Someone was seemingly counting on some sort of collapse," Putin told lawmakers in St. Petersburg, according to Reuters. "But no collapse has happened. In fact, the Russian economy has overcome these artificial barriers relatively easily."
He said that a precipitous fall in oil prices over the past two years meant that "160 billion out of 500 (USD) did not come into the economy," accusing his European "quasi-partners" of making things worse by restricting the Russian bank's access to European capital markets.
Russian officials had previously estimated that the sanctions, imposed after the Russian annexation of Crimea last year, had cost the country $27 billion, or 1.5 percent of gross domestic product, causing the economy to fall into recession in the first quarter.
Putin said earlier this month that Russia's economy would see an overall negative growth of 3 percent to 5 percent in 2015, the sharpest decline since he came to power 15 years ago. However, he said the sanctions presented an opportunity for Russia to become more self-reliant. "We must use the current situation to reach new levels of development," he said, pointing out that the sanctions opened the way for Russia to become less dependent on foreign oil and imports.
The ruble has jumped by over 15 percent this year, trading at 52 rubles to the dollar in April. The currency rally has triggered a wave of reinvestment as Western finance firms compete to enter its bond market, Bloomberg reported. The increased confidence in the currency has led to Putin raising the possibility of a currency union with other former Soviet republics as part of its Eurasian Economic Union bloc.
However, Russia's central bank warned last week that the ruble was unlikely to keep rising any further, and would become more volatile again during the summer.
"The fast appreciation of the ruble that we saw, linked to the sharp 30 percent upswing in oil, is over," Central Bank First Deputy Governor Ksenia Yudaeva said, according to RT. "Now we are seeing stabilization."
Despite some hopeful signs for its economy, spiraling inflation has hit Russian consumers hard, leading to skyrocketing prices of food and other basic commodities. Russia's consumer price inflation hit a 13-year high of 16.9 percent in March.
© Copyright IBTimes 2023. All rights reserved.