Russia Lost 590 Soliders In One Day, 156,000 Since War Began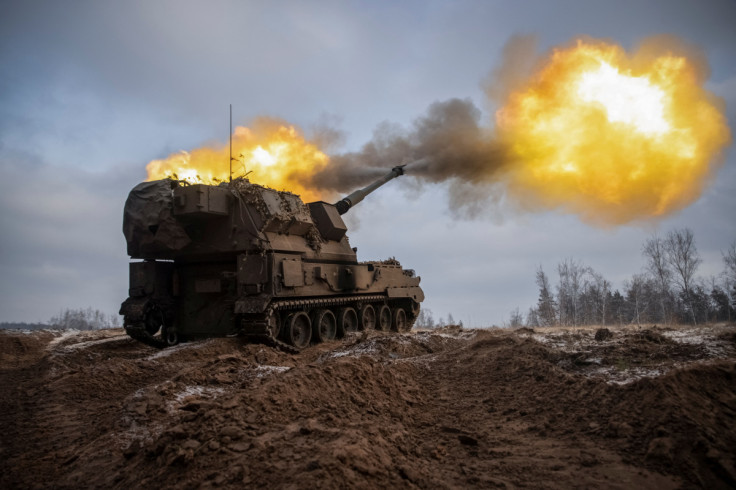 KEY POINTS
Russia lost 590 personnel in Ukraine between Wednesday and Thursday
A total of 156,120 Russian casualties has been recorded since the start of the war
Up to 30,000 Russian soldiers got killed in the fight for Bakhmut alone
Russia has suffered more than 156,000 casualties in its invasion of Ukraine, losing 590 personnel between Wednesday and Thursday alone, according to data provided by the Ukrainian military.
A total of 156,120 Russian combat losses have been recorded since the war began more than a year ago, the General Staff of the Armed Forces of Ukraine said in a casualty report released Thursday.
The military staff's report from the previous day put the figure at 155,500.
In addition to personnel, Russia has also lost 3,441 tanks, 6,736 armored fighting vehicles and 2,465 other military equipment in Ukraine.
Around 30,000 Russian soldiers have been killed or wounded just in the battle for Bakhmut in Ukraine's eastern Donetsk province, according to Western officials.
The Wagner Group, a paramilitary organization currently taking part in Russia's invasion of Ukraine, claimed it already captured the eastern portion of the besieged city.
The claim was consistent with available visual evidence, according to the Institute for the Study of War (ISW), a think tank based in the United States.
Fighters from the Wagner Group have been leading assaults on Bakhmut ever since the city became Russia's primary target last summer.
The settlement has held out, but the Ukrainian defense of Bakhmut "continues to degrade forces on both sides," according to the United Kingdom's Ministry of Defense.
Russia was losing five troops for every Ukrainian soldier killed in Bakhmut. But Ukraine also suffered "significant losses," an unnamed military official with the North Atlantic Treaty Organization (NATO) revealed.
"The enemy is attacking from all sides. We are getting supplies. But the situation is with each day getting more and more difficult," a Ukrainian soldier from Bakhmut told the Financial Times.
U.S. Secretary of Defense Lloyd Austin told reporters Monday that Bakhmut's fall would not necessarily change the tide of the war, an opinion shared by NATO Secretary General Jens Stoltenberg.
The city's worth was more symbolic than strategic, Austin claimed.
However, Ukrainian President Volodymyr Zelensky warned that the fall of Bakhmut would provide Russian forces an "open road" to neighboring settlements such as Kramatorsk and Slovyansk.
"We understand what Russia wants to achieve there. Russia needs at least some victory — a small victory — even by ruining everything in Bakhmut, just killing every civilian there," Zelensky said, according to a CNN report.
It would be unlikely for Russian forces to rapidly exploit any breakthrough beyond Bakhmut even if the city falls since "the Russian military does not have the combat power or reinforcements necessary" for such an operation, the ISW claimed.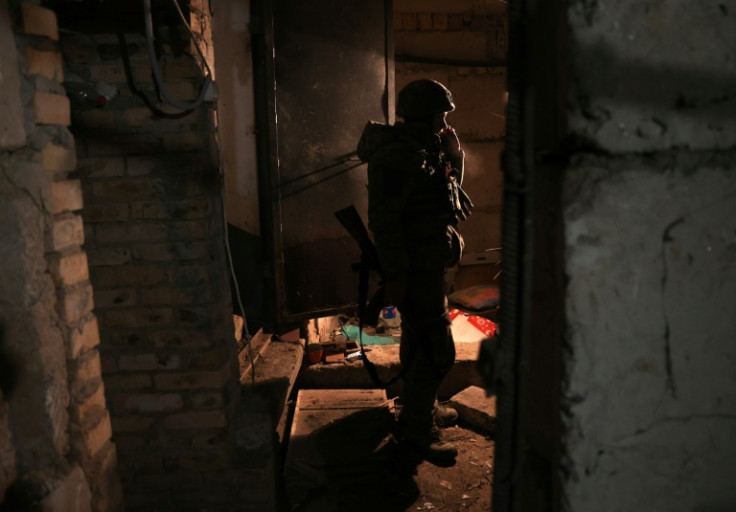 © Copyright IBTimes 2023. All rights reserved.