Russia Plane Crash Survivor Slams Passengers Who Grabbed Bags, Slowing Down Evacuation
A survivor of the Russian plane crash on Sunday slammed the behavior of some passengers who clamored to take out their luggage first instead of helping passengers escape the inferno.
The survivor, Mikhail Savchenko, in a Facebook post expressed shock that the selfish action of some passengers that delayed evacuation. However, he urged not to persecute them.
"I do not know what to say about people who ran out with bags," Mikhail Savchenko said in a Facebook post. "God is their judge", he added.
The Russian plane Aeroflot Sukhoi SSJ100 Superjet flight took off from Moscow on Sunday. Barely 28 minutes into the flight, the plane returned for an emergency landing. The aircraft caught fire as soon as it hit the runway and the tragedy struck.
He expressed surprise at "how the psyche works in such situations, that is a question for the experts."
Savchenko also posted a video showing passengers fleeing the inferno with many clutching to bag- like objects.
The survivor also made it clear that he did not try to drag any suitcase.
Praises the crew of the doomed Aeroflot Superjet
Savchenko was all praise for the crew of the doomed for doing "everything promptly and clearly." He said but for them, there would have been more deaths.
Meanwhile, the Association of Flight Attendants flayed people for taking carry-ons during the emergency landing and paid tributes to Aeroflot's Maxim Moiseyev, a flight attendant who lost life while saving lives.
"Reports from people on the plane indicate the evacuation may have been slowed by passengers grabbing their bags. Videos show passengers taking their carry-on bags with them as they exited the plane," the AFA said in a statement.
Best practices for emergency evacuation
In the U.S, the Federal Aviation Administration (FAA) states clearly that in the "unlikely event that you need to evacuate, leave your bags and personal items behind. Your luggage is not worth your life."
In the U.S., airline crew members get hard training to evacuate commercial aircraft within 90 seconds.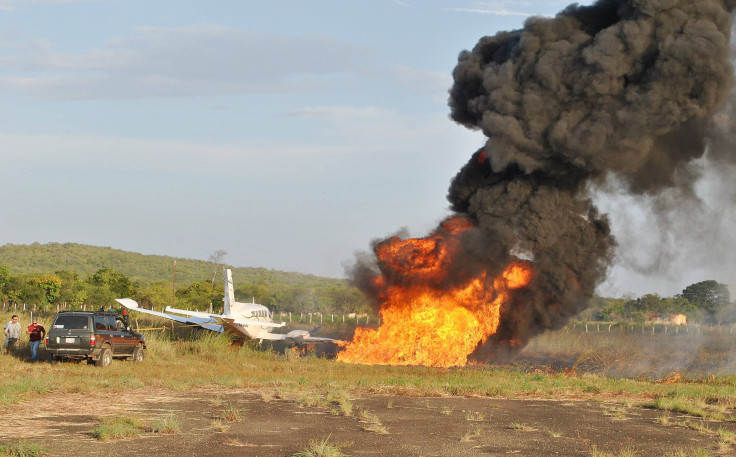 There are documented best practices for passengers to follow while evacuating an airplane that is at risk.
· Follow instructions from the crew members.
· Stay buckled up until instructed to evacuate
· Watch surroundings and count the rows to the nearest exit, in case smoke or darkness, obscures the view later.
· Keep the row free of any objects.
· Put on the shoes. Avoid flip-flops and sharp heels.
· In case, there is an infant get out by jumping into the evacuation slide.
There are instances of perfect evacuation saving the lives of all passengers on board. A notable one was 2009 rescue of US Airways Flight 1549. The evacuation later sparked the Tom Hanks movie Sully, three years ago.
© Copyright IBTimes 2023. All rights reserved.