Russia Says Arms Race With US 'Undesirable,' Putin-Trump Meeting Soon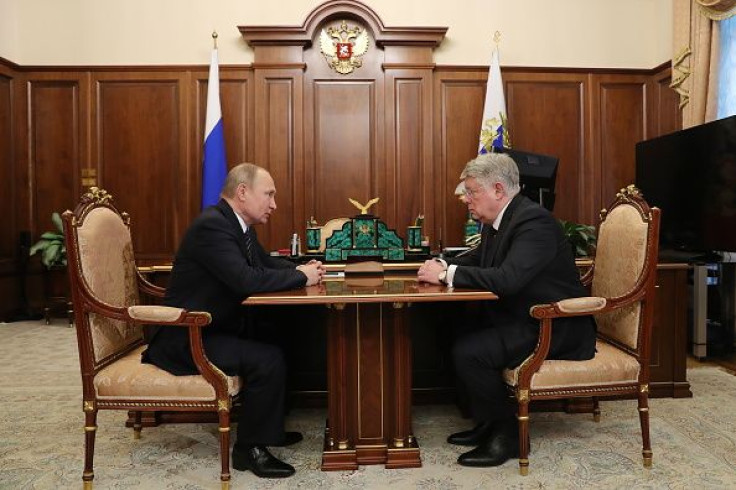 A congratulatory phone call was not the only thing on the agenda in the amiable exchange between Russian President Vladimir Putin and the President of the United States Donald Trump Tuesday following the former's presidential win. A report said the two leaders, besides exchanging pleasantries, agreed that there were issues of concern that needed to be addressed.
According to the Kremlin, Trump and Putin discussed the need to restrict the arms race between the two nations.
"The presidents spoke in favor of developing a practical interaction in various areas, including the issues of strategic stability and combating international terrorism. In particular, the sides emphasized the importance of coordinated efforts in limiting the arms race," the Kremlin said.
"There was an agreement between the two leaders during their conversation that an arms race would be undesirable," Dmitry Peskov, a Kremlin spokesman told journalists on Wednesday.
Putin had introduced his new array of missiles during his annual address to the federal assembly of the Russian Federation earlier this month. He had described one particular weapon — the Kinzhal missile, named after a type of dagger — as an "ideal weapon" to thwart U.S. defenses.
The Kremlin described the phone call to congratulate Putin on his victory in the election, as "constructive" and "focused on addressing the problems in Russia-US relations," Sputnik News reported. Moscow said the call was initiated by Trump.
The relations between the United States and Russia have been fractious ever since the U.S. and its allies imposed several rounds of sanctions on Russia, following the crisis in the Ukraine and Crimea's reunification with Russia in 2014.
Russia's interference - including spreading fake news about Hillary Clinton and hacking the Democratic Party's emails - in the 2016 U.S. presidential election did not help improve the already deteriorating relations between the two nations. This is despite allegations that Trump emerged victorious because of the Russian subterfuge. Both Russia and Trump have time and again denied any "collusion."
However, the situation seems to have thawed, after the reported phone call Tuesday. Besides, discussing the "undesirable" consequence of the arms race, the two leaders also exchanged views on North Korea and Syria.
Following the phone call, Trump said he would be meeting Putin very soon.
"We had a very good call and I suspect that we will probably be meeting in the not too distant future to discuss the arms race… to discuss Ukraine and Syria and North Korea and various other things," Trump said.
"We want to continue to have dialogue with Russia, continue to talk about some of the shared interests we have, whether it is North Korea, Iran," White House Press Secretary Sarah Sanders said in a briefing following the president's phone call.
© Copyright IBTimes 2023. All rights reserved.