Russia Sets Up Helicopter Base At Qamishli Airport A Week After American Troops Leave
Just weeks after the U.S. withdrew its troops from Northeastern Syria, Russia has begun setting up a helicopter base at the civilian airport and the northeastern Syrian city of Qamishli. The Russian defense Ministry announced via its news channel according to a report by Haaretz.
The Russian military certainly didn't waste any time setting up shop as the new base is predicted by Pansir surface-to-air missile systems and three helicopters, including two Mi-35 gunships and a Mi-8 military transport helicopter.
This move comes as no surprise as the U.S. had recently blocked the sale of both the Patriot missile systems and F-35 fighter aircraft to Turkey, who has opted to purchase the S-400 missile system from Russia.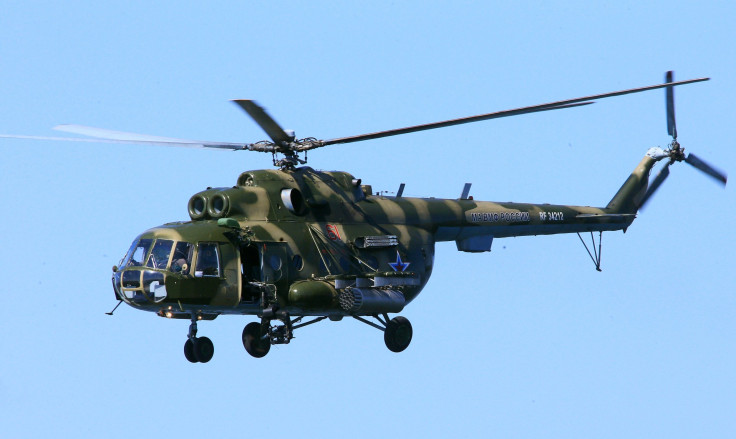 It was announced yesterday that a massive agreement with Turkey is in the works after the U.S. president met with the Turkish president in Washington in a highly scrutinized meeting. U.S. lawmakers are leary to back any deals made with Turkey after U.S. troops were placed in danger when the Kurdish fighters were attacked.

Russian military police officers are reported to be protecting the perimeter of the base; there are already armored vehicles and ground support crews for the helicopters. A source tells the International Business Times that there is a small medical hospital as well as a weather station that has been maneuvered into position on at the compound.

In recent developments, Turkey, who is a NATO ally of the United States, has begun incursions into Syria to attack Kurdish forces who are backed by the United States. Russia has maneuvered these helicopters in the position to support those missions blatantly disregarding diplomatic consequences.

The Mi-35 also known unofficially as the Hind is the transport version of the Russian premiere attack helicopter. However, this is rather difficult to prove as they may turn out to be actual attack helicopters that are just in troop transport mode which is a crucial feature of the Hind. The helicopters are each capable of 193 mph forward speed and can host an impressive array of weapons.
The Mi-8 is one of the world's largest produced helicopters and is used by over 50 countries. It can carry 24 troops at one shot and is also somewhat misleading as there are armed versions. There has been no indication of specific weapon loads, but it would be hard to believe that such a base would be established in this location without a tactical attack use.
© Copyright IBTimes 2022. All rights reserved.
FOLLOW MORE IBT NEWS ON THE BELOW CHANNELS