Russia Sold North Korea 7,000 Tons Of Refined Oil In December
Amid the ongoing sanctions on North Korea, Russia exported nearly 7,000 tons of refined oil to the reclusive country in December. According to data provided on the United Nations website Friday, the amount was the largest monthly shipped to Pyongyang since the UN mandated member states to report on the supply.
In 2017, the UN asked member countries to notify a sanctions committee of any supply, sale or transfer of refined petroleum products to North Korea. This was put in place after North Korea launched a long-range missile which, according to other countries, posed a security threat to its neighbors.
According to South Korea's Yonhap news agency, China shipped 1,511 tons of refined oil in December.
The two countries shipped a combined 48,441 tons of refined oil to North Korea in 2018.
The latest incident comes months after former U.S. Ambassador to the United Nations Nikki Haley accused Russia of "cheating" on UN sanctions on North Korea and said Washington has "evidence of consistent and wide-ranging Russian violations."
Haley told the UN Security Council in November that Pyongyang was receiving help from Moscow in illegally obtaining fuel through transfers at sea. She added Washington tracked some 148 cases in 2018 of oil tankers delivering fuel to North Korea obtained through ship-to-ship transfers at sea in breach of the UN cap.
"Russia must cease its violations of North Korea sanctions. It must end its concerted effort to cover up evidence of sanctions violations," she said. "Its violations are not one-offs. They are systematic."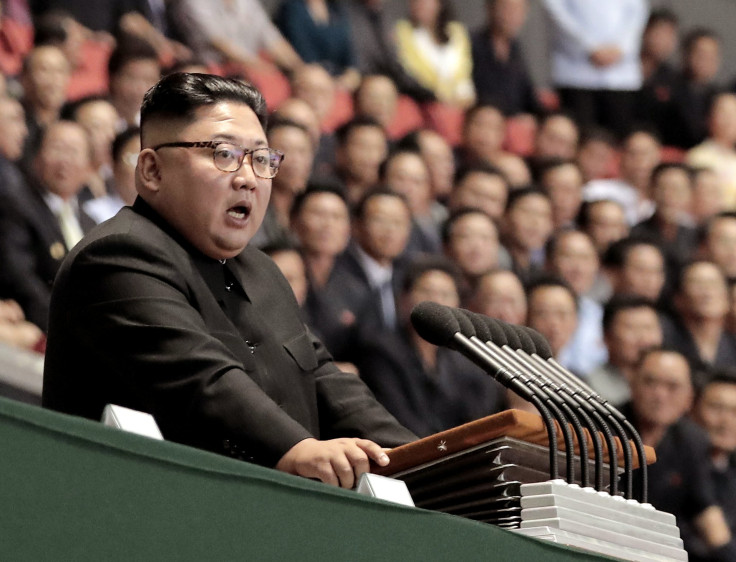 The UN Security Council had unanimously boosted sanctions on North Korea since 2006 amid concerns of the country's nuclear development programs. However, in 2018, China and Russia said the council should ease sanctions as a reward for the "positive developments" after President Donald Trump and North Korean leader Kim Jong Un met in June and Kim pledged to work toward denuclearization.
In September, North Korea's foreign minister told the UN that continued sanctions were deepening its mistrust of the U.S.
On Thursday, U.S. Ambassador to South Korea Harry Harris said sanctions imposed by Washington against North Korea will not be lifted until Pyongyang implements complete denuclearization.
"Our goal remains the same: to achieve our shared objective of a final, fully verified denuclearization of the DPRK as committed [to] by Chairman Kim in Singapore," Harris said during a forum hosted by think tank Chey Institute for Advanced Studies, Yonhap News reported. "The United States and our South Korean ally are in complete agreement that sanctions will remain until DPRK denuclearizes."
© Copyright IBTimes 2023. All rights reserved.