Russia Threatens To Sue Local Swiss Newspaper For Publishing Meme Of 'Gay-Clown Putin'
KEY POINTS
The Embassy also has sent a letter addressed to the editor-in-chief of NZZ
NZZ also published an image of Ukrainian President Zelensky as Captain America
The Russian Embassy said Putin is a religious person and not an admirer of LGBT
Russia has threatened a Swiss media house for publishing internet memes of Russian President Vladimir Putin, showing him with a clown nose, sitting on a toilet, and with a rainbow pattern on his face. The cartoons shared widely on Twitter were accompanied by the hashtag "Putin is a war criminal."
The Russian Embassy in Switzerland said it was ready to appeal to the law enforcement agencies against Neue Zürcher Zeitung (NZZ). The Embassy also sent a letter addressed to the editor-in-chief of NZZ, published on the website of the diplomatic mission last Saturday.
The controversial article was about the memes related to the Russian war in Ukraine. It also carried an image of Ukrainian President Volodymyr Zelensky as Captain America, reported DW.
Meanwhile, Kevin Rothrock, the Connecticut-based managing editor of Meduza, an independent Russian news site, tweeted: "Russia's embassy in Switzerland threatens defamation charges against a local newspaper for publishing a meme of gay-clown Putin. Also, Zelensky is *not* a superhero, they insist. (In its complaint, the embassy confused Iron Man and Captain America btw.)"
The Russian Embassy in Bern lashed out at the NZZ for "publishing articles by various authors who harshly and with impunity spread their inventions and insults against the Russian government."
"Speaking of clowning, it would be much more appropriate to touch on this topic in the context of the past of the former Ukrainian comedian V.Zelensky. There are video recordings of rather confusing "appearances" involving the President of Ukraine with exuberant vulgarity on the Internet. But no, in the NZZ, he is portrayed as a powerful "Iron Man," the Embassy wrote in the letter.
The diplomats added that Putin "is a deeply religious Orthodox person and advocates the preservation of traditional Christian values ​​in Russian society," and not "an admirer of the LGBT community."
The Embassy also took offense to the term "war criminal," calling it an unproven direct insult. It said the journalist who wrote the article "should probably not even be aware of real war crimes, especially in the Donbass."
It also blamed the newspaper for remaining silent and gives information sparsely about the issues in the Donbass and Russian prisoners of war, "so as not to spoil the lying line of idealization of the Kiev regime."
The diplomats then threatened that publishing libelous and offensive articles with regard to the highest officials of Russia will be met legally. It threatened to sue NZZ for the violation of the provisions of Art. 173 and 174 of the Swiss Criminal Code (dissemination of information discrediting the honor and dignity of third parties, as well as slander).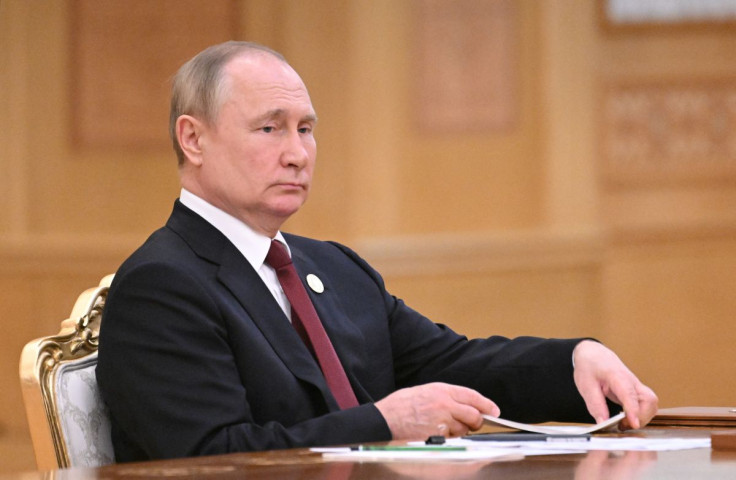 © Copyright IBTimes 2023. All rights reserved.