Russia Ukraine News: War Happenning 'Any Day' Now With 'Enormous Human Cost'
KEY POINTS
As many as 50,000 people could die if Russia invades Kyiv, says Jake Sullivan
More than 80 Russian battalion tactical groups are now positioned near Ukraine
As per the U.S. intelligence assessment, Russia has amassed nearly 75% of the total amount of troops needed for a full invasion
White House national security adviser Jake Sullivan has warned that Russia could invade Ukraine "any day" and start a war that could come at an "enormous human cost."
During an appearance on "Fox News Sunday," Sullivan offered a stark warning of a possible full-scale invasion of Ukraine by Russian forces. He told host Martha MacCallum that as many as 50,000 could die if Russia moves to capture Kyiv, Ukraine's capital.
"If war breaks out, it will come at an enormous human cost to Ukraine, but we believe that based on our preparations and our response, it will come at a strategic cost to Russia as well," Sullivan said.
Apart from the high number of deaths, a full Russian invasion of Kyiv could lead to up to five million refugees. At least 5,000 to 25,000 Ukrainian troops and 3,000 to 10,000 Russian troops would also most likely be killed during the invasion, a U.S. official with direct knowledge of the government's assessment told The Wall Street Journal.
Sullivan's remarks come as Moscow positions more soldiers along the border of Ukraine. The latest U.S. intelligence assessment said 83 battalion tactical groups are now positioned near the country. In comparison, there were only 60 groups in January and 53 in December.
The intelligence assessment also estimated that Russian President Vladimir Putin has already amassed nearly 75% of the total amount of troops needed to invade Ukraine, including naval assault ships that could be used to take over the country's ports.
Despite grim warnings from U.S. officials, Ukrainian Foreign Minister Dmytro Kuleba urged calm, adding that the country's military is prepared to respond to any development.
"Ukraine possesses a strong army, unprecedented international support and the faith of Ukrainians in their state. The enemy is the one who has to fear us, not the other way around," Kuleba said in a tweet.
Dmitry Polyanskiy, Russia's deputy representative to the United Nations, also dismissed the U.S. intelligence assessment.
"Another masterpiece of US propaganda war. Unnamed officials, undisclosed sources, no evidence. And as we all saw, if you openly question such fakes you won't get answers and will be labeled Russian apologist," Polyanskiy said in a statement.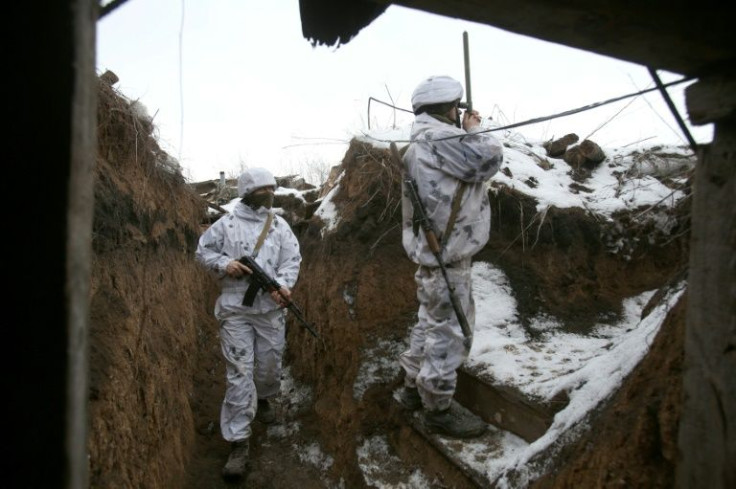 © Copyright IBTimes 2023. All rights reserved.