Russian Activist Army Admits To Bombing, Killing Daughter Of Putin's 'Spiritual Guide' To War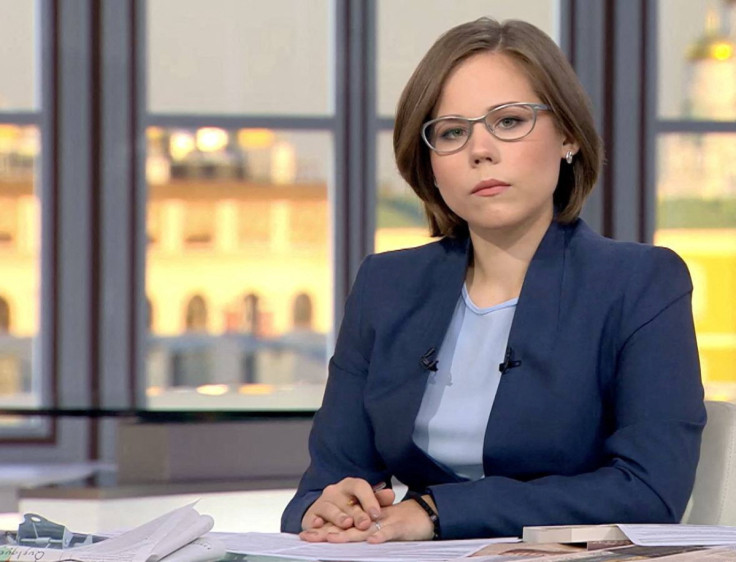 KEY POINTS
The National Republican Army claimed responsibility for the death of Darya Dugina
The NRA presumably planted the bomb on Darya's Toyota Land Cruiser
Darya allegedly called for the murder of Ukrainians in occupied territories
A Russian activist army has claimed responsibility for the death of Darya Dugina, the daughter of Russian President Vladimir Putin's "spiritual guide" Aleksandr Dugin, according to Russian authorities Sunday.
Ilya Ponomarev, a former member of the State Duma of the Russian Federation, said the National Republican Army (NRA) claimed responsibility for the death of Darya, who died in a car explosion near the village of Bolshiye Vyazemy in the Odintsovsky District in Moscow Oblast.
The NRA presumably planted an explosive device on Darya's Toyota Land Cruiser that exploded around 9 p.m. local time Saturday. Darya died at the scene, according to the press service of the Russian Investigative Committee, as first reported by Russia-state news agency TASS.
"This act, like many other partisan acts carried out on Russian territory over the last few months, was carried out by the National Republican Army," Ponomarev said in an interview on opposition TV channel Utro Fevralya, as quoted by Ukrainska Pravda.
Ponomarev said Darya had previously called for the murder of the people living in temporarily occupied territories in Ukraine. She also attempted to justify the killing of Ukrainian prisoners of war in the prison camp in Olenivka in the Donetsk Oblast.
Darya's father Aleksandr is credited as being the architect and "spiritual guide" to Putin's invasion of Ukraine. The Foreign Affairs magazine describes Aleksandr as "Putin's Brain." Both Darya and Aleksandr were sanctioned by the United States.
Ponomarev also read the NRA's manifesto which called on people to help overthrow "war criminal" Putin. The NRA said it viewed all Russian government officials and business owners who profited from the war as accomplices to Putin's invasion.
"We will destroy the property of everyone who fails to repent and publicly express their opposition to this government and its war, and we will kill every one of them," the manifesto read.
Ponomarev said the NRA will free anyone who has been illegally sentenced by Putin after Ukraine wins the war. He ended the interview by stressing that the NRA is not at war with civilians and will not target civilian facilities.
© Copyright IBTimes 2023. All rights reserved.
FOLLOW MORE IBT NEWS ON THE BELOW CHANNELS