Russian Call-Up Dies Of Heart Attack During Military Training
KEY POINTS
A 41-year-old man in Russia who was mobilized died while training in the city of Penza
The press office of the region's governor denied having any information about the death
This is the ninth reported case of a Russian conscript dying since the start of mobilization
A man in Russia's western Penza region who was called in for military service died while undergoing training, according to reports.
The unnamed 41-year-old conscript suffered a heart attack during drills at a training ground in Penza's eponymous administrative center, Russian publication PenzaInform reported.
No other details regarding the death were disclosed.
The press service of Penza region's governor denied having any knowledge of the fatality, PenzaSMI reported.
This is the ninth case of a draftee dying since Russia started mobilizing troops, according to the independent Russian investigative outlet The Insider.
The previous case was a serviceman identified as Dmitry V., who was found dead in a military unit in Omsk.
Dmitry's cause of death cannot be established until the circumstances surrounding it have been clarified, according to the region's Forensic Medical Examination Bureau.
His wife ruled out the possibility of suicide as she said Dmitry "had no suicidal tendencies" and "never attempted to take his own life."
"When he left, he was in a cheerful state of mind, planning to return alive and well," she said.
Dmitry, a native of the Krasnoyarsk region, was threatened in the Omsk military unit during a "conflict with other mobilized men," an unnamed close friend who was mobilized at the same time alleged.
An investigation into Dmitry's death is underway. His body will be examined by experts and their report is expected to be ready in about six weeks.
Also among the reported deceased draftees was Vladimir Potanin, who allegedly killed himself at a training center in Russia's Sverdlovsk region.
The 46-year-old serviceman was found dead Saturday morning in the canteen of a tank training center that was operated by a military unit near the village of Poroshino.
Potanin, who was from Russia's Kurgan region, reportedly had two slashes on his neck. A blade was also found next to his body.
The conscript died by suicide, according to preliminary reports.
Human rights groups have accused Russia of sending mobilized men to the front line without any training and without going through any medical examinations.
Around 47% of Russians aged 18 or over felt anxious and scared after Russian President Vladimir Putin announced mobilization, a poll released last week by the Levada Centre, an independent Russian research organization, found.
Another 13% felt anger, while 23% expressed pride in Russia, the results of the survey showed.
If you have thoughts of suicide, confidential help is available for free at the National Suicide Prevention Lifeline. Call 1-800-273-8255. The line is available 24 hours, every day.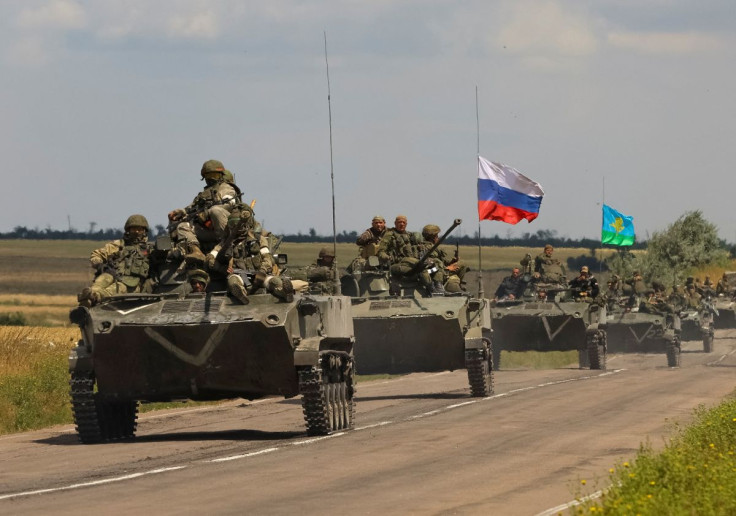 © Copyright IBTimes 2023. All rights reserved.