Russian Journalist Celebrates Dnipro Attack That Killed 45: 'I Won't Hide It, Nice'
KEY POINTS
Mardan said it would be 'much nicer' to see the Dnipro bridge 'demolished into trash'
The journalist is awaiting sanctions for promoting the Kremlin's narrative on the war
At least 45 Ukrainian civilians have been killed in the Dnipro residential building strike
A Russian journalist celebrated the Russian army's missile strike on a residential building in Dnipro that killed more than 40 civilians.
The Russians attacked the apartment building Sunday. Speaking on YouTube, Russian propagandist Sergei Mardan said such missile strikes were "the costs of a military conflict."
"Even if it was our rocket that hit this building, for me personally, it doesn't change anything at all. The destruction of a residential building in Dnipro is a tragic cost of the military conflict," he said, as translated by The Kyiv Post. "The fact that residents of Ukrainian cities feel normal is not the merit of their air defense, but our shortcomings."
In addition, Mardan also said it would be "much nicer" to see the Dnipro bridge "demolished into trash."
"Today, the engine room of the Ivano-Frankivsk power plant was hit there. Nice? I won't hide it, nice. But it would be much nicer to see some kind of Dnipro bridge demolished into the trash," he added.
Mardan was previously dismissed from the Komsomolskaya Pravda newspaper. However, he later resurfaced as a correspondent for the Russian media. He is currently awaiting sanctions for disseminating the Kremlin's narrative on the war.
The Russian army struck a nine-story apartment building in the city of Dnipro using a KH022 anti-ship missile. It is considered one of Russia's deadliest attacks on Ukrainian civilians since the war began in February 2022.
As of Tuesday, at least 45 Ukrainians were found dead by rescuers after the strike. Among the dead were six children, including an 11-month-old boy, Ukrainian President Volodymyr Zelensky said in his daily address.
Apart from the deaths, at least 34 civilians were wounded or injured by the Russian missile strike.
The Office of the UN High Commissioner for Human Rights (OHCHR) on Monday confirmed the deaths of 7,031 Ukrainian civilians since February last year, including 433 children. The numbers, however, only include deaths the U.N. has corroborated. The OHCHR noted that the actual figures could be "considerably higher," adding that it receives delayed reports from locations where there are intense hostilities.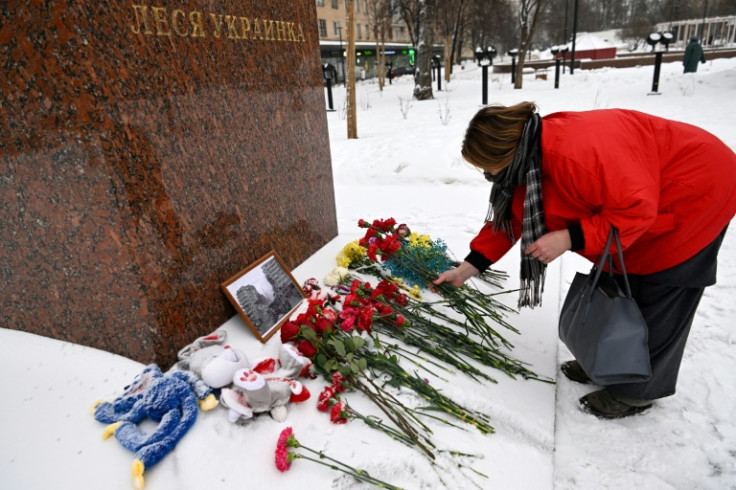 © Copyright IBTimes 2023. All rights reserved.