Russian Oil Giant Rosneft Is Delaying Arctic Drilling Plans Amid Western Sanctions Against Moscow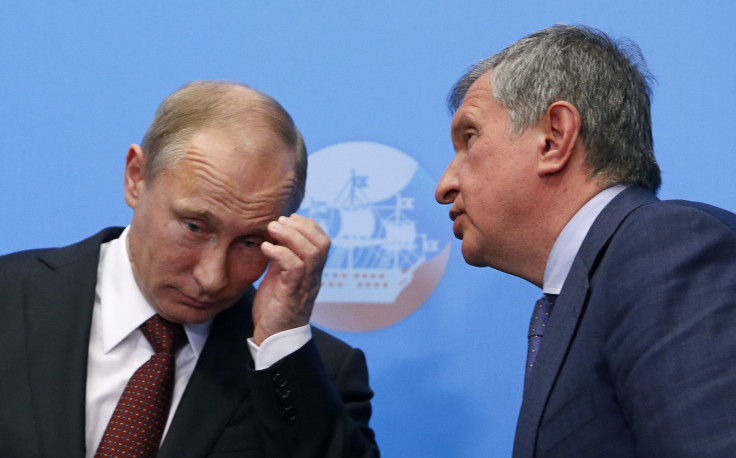 Russia's state-owned oil giant Rosneft is delaying its Arctic drilling agenda this year after Western sanctions against Moscow halted its cooperation with ExxonMobil Corporation, two Rosneft sources told Reuters in a Friday exclusive. The setback deals a major blow to Russia's efforts to expand its much-needed oil revenues, particularly with plunging oil prices hampering its economy.
Rosneft in September said it had found oil in the Kara Sea after drilling with Exxon. The Houston-based oil giant pulled out of the joint $700 million exploration project that month after the Obama administration imposed steep energy-related sanctions over Russia's involvement in the ongoing Ukraine conflict.
Oil deposits in the Kara Sea are estimated to be worth $900 billion and comparable to Saudi Arabia's vast onshore deposits. Unleashing those reserves is critical as Russia's onshore resources in Western Siberia quickly deplete. The Russian government gets about half its federal budget revenue from oil and natural gas taxes.
"There will be no drilling in 2015. There is no platform and it is too late to get one. The project was initially created for Exxon's platform," a Rosneft source told Reuters. A second source said Rosneft planned to resume drilling in 2016 but that commercial production would be delayed beyond 2020, the news agency reported.
A Rosneft spokesperson told Reuters that the company in 2015 will "ensure implementation of its license obligations related to geological exploration in the Kara Sea."
News of Russia's Arctic drilling setback comes a day after Royal Dutch Shell announced its plans to begin drilling again in the U.S. Arctic Ocean off Alaska. The Anglo-Dutch company had suspended its Alaska operations in 2013 after one of its oil rigs ran aground.
Shell CEO Ben van Beurden told investors Thursday that the company would spend about $1 billion in Alaska this year, even as it plans to cut spending by $15 billion over the next three years due to the steep drop in global oil prices. "We're planning on drilling in Alaska in 2015 subject to getting the permits and legal clearance," he told reporters on a conference call.
The Obama administration said earlier this week that it would ban drilling in parts of the Alaskan Arctic's Beaufort and Chukchi Seas while allowing for drilling in specific zones. "This is a balanced proposal that would make available nearly 80 percent of the undiscovered technically recoverable resources, while protecting areas that are simply too special to develop," U.S. Interior Secretary Sally Jewell said in a Tuesday statement.
© Copyright IBTimes 2023. All rights reserved.