Russian President Vladimir Putin Confirms NSA Leaker Edward Snowden Is In Transit Zone At Moscow's Sheremetyevo International Airport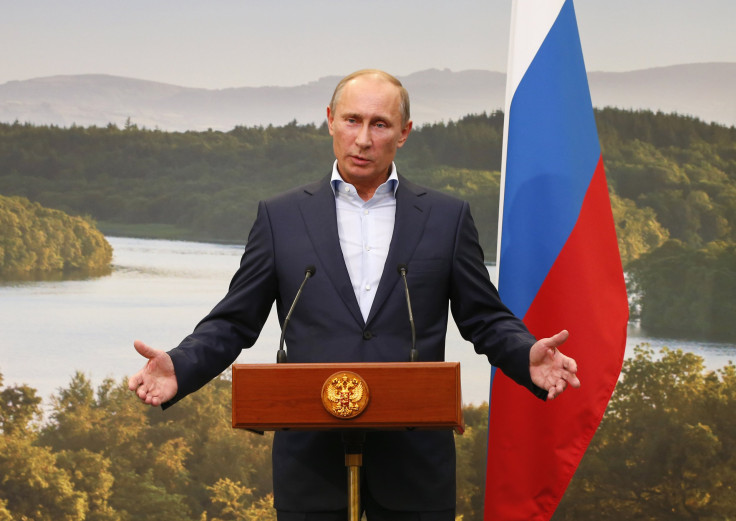 Russian President Vladimir Putin confirmed Tuesday that Edward Snowden, the former National Security Agency contractor who leaked secret details of the agency's spying activities, is in a transit zone at Moscow's Sheremetyevo International Airport, Kremlin-controlled Russia Today TV station said. Putin also said Snowden is free to go, in effect rejecting a U.S. request to extradite him.
Ellen Barry, a Moscow correspondent for the New York Times, tweeted: "Putin says that #snowden has committed no crime in Russia; also that FSB has not spoken with him." FSB stands for the Russian Federal Security Service, the equivalent of the FBI.
According to Barry, Putin also said that Snowden is a "free man," adding that the quicker Snowden leaves for his ultimate destination, the better for Russia.
Putin has been tight-lipped on the issue, leaving much of the explaining to his foreign minister, Sergei Lavrov. However, on a trip to Finland the Russian leader said he hoped Snowden would leave the country soon as to not further damage relations between the U.S. and Russia, who do not have an extradition treaty.
"I would like to say right away that we have no relation to either Mr. Snowden or to his relationship with American justice or to his movements around the world," foreign minister Sergei Lavrov said on Tuesday.
U.S. Secretary of State John Kerry suggested on Monday that Russia's failure to deliver Snowden could be against the law. "We have returned seven prisoners to [Russia] in the last two years that they requested," Kerry said. "I think it's very important to them to adhere to the rule of law and respect the relationship."
Here's the original Russian news report Barry cites. It's from Russia Today.
-- Additional reporting by Christopher Harress.
© Copyright IBTimes 2023. All rights reserved.
FOLLOW MORE IBT NEWS ON THE BELOW CHANNELS