Russian Recruits Who 'Haven't Held A Machine Gun' Head To Frontlines With Just A Week's Training
KEY POINTS
The soldiers are, however, subjected to intense training for a week
A soldier allegedly had just five days of training before being flung to the frontlines
The U.S. estimates that over 15,000 Russian soldiers died in Ukraine
Russia is reportedly sending new recruits with barely a week's training to frontlines in Eastern Ukraine. According to analysts, the lack of proper military training leaves the men without combat skills to survive.
"There was a soldier in our company who didn't know how a machine gun works. So I taught that guy how to disassemble and assemble a machine gun. I wouldn't want to be next to him in battle. How can you fight like that?" Ivan, a 31-year-old new recruit, told The Moscow Times on conditions of anonymity.
He claimed to have had just five days to train before being flung into the frontlines. Ivan added that days after he signed the contract, he was shifted to a military base in the Russian city of Belgorod near the border with Ukraine. Within 14 days, he was on the frontlines.
"After all the medical check-ups, they asked me if I was ready to go to the military base the day after tomorrow. They trained us for five days, we waited for another five days for a force rotation and then we went to [combat] positions," he told the news outlet.
Ivan's statement comes amid reports that many Russians who leave for the frontlines have not even held a machine gun or seen a tank in real life.
That said, the soldiers are subjected to intense training during the week. According to Ivan, he had to practice combat skills, seizing and storming buildings, all-around defense, working in combat teams, field medicine, evacuation and treatment of wounded soldiers. "The focus was on those skills you needed for your position — a machine gunner, a grenade launcher operator and so on," he added.
However, military experts think such basic instruction may be enough to allow soldiers to carry out simple tasks in combat, but it is not enough for being in a warzone. "A week [of training] is nothing — for a soldier, it is a direct path to a hospital or a body bag," independent military analyst Pavel Luzin told The Moscow Times.
Though Russia's Defense Ministry website claims new recruits will be subjected to an intensive four-week combined arms training with a "survival" course to sign a contract with the Russian Army, the protocol is rarely observed after the war broke out.
According to Sergei Krivenko, director of the human rights group Citizen. Army. Law., he is regularly approached by parents whose children signed a [military] contract and ended up in Ukraine just a week later.
The Russian Defense Ministry last updated its official death toll in late March, with 1,351 confirmed fatalities. However, according to the U.S., the Russian casualties in Ukraine have reached around 15,000 so far.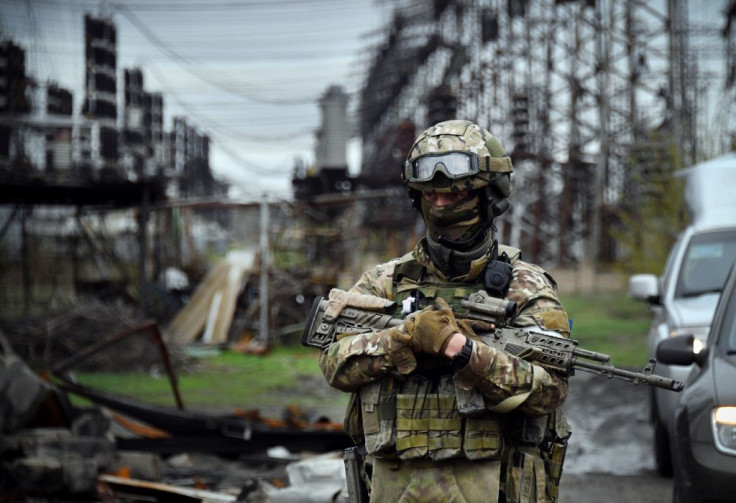 © Copyright IBTimes 2023. All rights reserved.