Russian Security Service Officially Charges 7 Suspected ISIS Members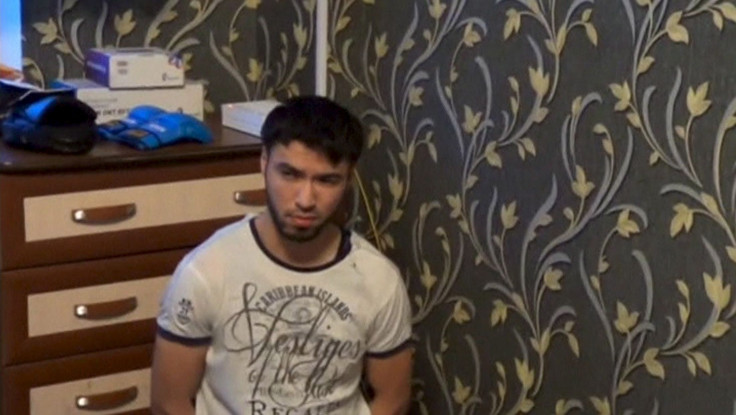 Seven suspected Islamic State group members detained in Russia have been officially charged, the country's Federal Security Service said Wednesday, according to Tass news agency. The FSB had detained the alleged members of the militant group, also known as ISIS, on suspicions of plotting to carry out attacks in Moscow, St. Petersburg and the Sverdlovsk region.
The suspects were arrested in the central Russian city of Yekaterinburg located in the Sverdlovsk region. They are of Russian and Central Asian ethnicities, and had planned to travel to Syria, the FSB had said last Monday.
Authorities reportedly found a laboratory, where the suspected militants were planning to make explosives. Officials also recovered improvised explosive device (IED) components, electric detonators, hand grenades, handguns and extremist reading material.
Last Wednesday, Colonel General Andrei Novikov, a Russian official, warned that the Sunni militant group was gaining ground with its Russian-language propaganda material. Authorities had said the increase showed the group's efforts to recruit from the broader region, including Central Asian states.
"According to experts, the Russian language is becoming, alongside Arabic and English, the main language of Daesh propaganda," Novikov said, referring to the group's Arabic acronym.
Last month, the Russian tourism agency cautioned that ISIS had plans to take Russian tourists hostage in Turkey and possibly transport them into Syria. The warning targeted the remaining Russian tourists, who travel on their own despite Moscow's advisories against travelling to Turkey. Russian tourists have been threatened by ISIS militants in the past, as Moscow has been engaged in an airstrike campaign to bolster embattled Syrian leader Bashar Assad.
"We draw the attention of all independent tourists departing for Turkey to the necessity of taking all possible measures to ensure personal security," the tourism agency said at the time.
© Copyright IBTimes 2023. All rights reserved.