Russian Soldiers Desperate To Leave Ukraine Want Human Rights Organizations To Help: SBU
KEY POINTS
Soldiers mobilized in the Donestk's People's Republic are seeking help from human rights organizations to flee the war in Ukraine
They likened service in the Russian Army to slavery and described it as a "violation of human rights"
Ukraine's Security Service has advised Russian soldiers to contact its hotline and surrender
Russian forces in Ukraine's partially occupied Donbas region are attempting to reach out to human rights organizations so they can escape from the war, according to Ukrainian authorities.
Soldiers mobilized in the Donetsk People's Republic (DPR), an internationally unrecognized separatist-controlled breakaway state in eastern Ukraine, claimed that their service in the Russian Army was no different from slavery and that the experience was a "violation of human rights," the Security Service of Ukraine (SBU) said in a statement.
The troopers, who are now prepared to desert, are now asking their families to contact human rights organizations, according to the agency.
"Reach out to someone, well, I don't know, [an organization] on human rights... Geez, am I a captive or a slave? I [don't] get it," one mobilized resident of the DPR told his wife in a telephone conversation that the SBU said it intercepted.
"You can't complain to Russia, because Russia forced this," said the soldier, who also noted that it was not possible to complain to DPR leader Denis Pushilin as he "gave us or sold us to Russia."
The SBU has advised Russian soldiers "who want to stay alive" to call the newly established 2402 hotline and surrender.
"This hotline has been created for cases like this. You will receive help," the agency said.
Russian soldiers have refused to fight in Ukraine as the Russian military continues to deal with poor morale and supply issues, according to reports.
"We were dirty and tired. People around us were dying. I didn't want to feel like I was part of it, but I was a part of it," an officer who resigned from his post was quoted as saying by CNN.
Troops who refuse to fight in Ukraine can face dismissal under Russian military rules, but they cannot be prosecuted, according to lawyer Mikhail Benyash.
"Commanders try to threaten their soldiers with prison time if they dissent, but we tell the soldiers that they can simply say no. There are no legal grounds to start a criminal case if a soldier refuses to fight while on Russian territory," Benyash told The Guardian.
Many soldiers have chosen to be fired or transferred instead of being put into "the meat grinder," the lawyer claimed.
The Russian Army's fatalities in the invasion of Ukraine numbered 1,351 as of March 25, according to the last official death toll released by Russia's government.
Meanwhile, Ukraine's Ministry of Defence claimed in its most recent casualty report that Russia has suffered around 29,050 combat losses between the start of its invasion in late February and Sunday.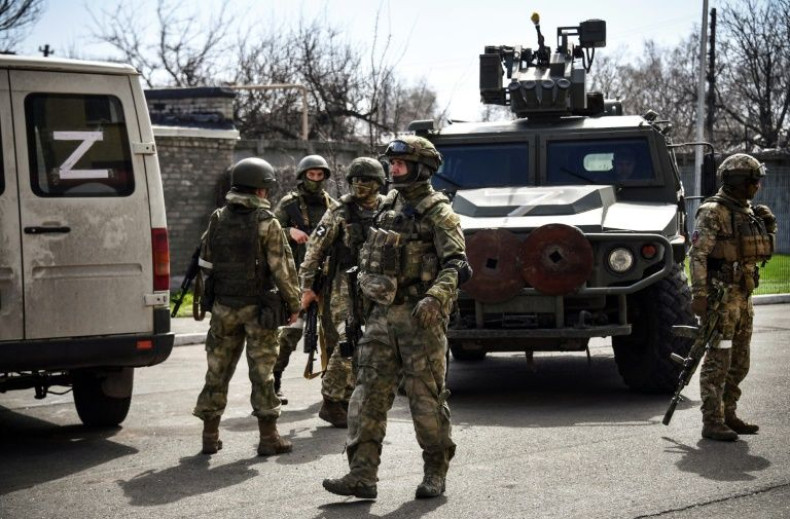 © Copyright IBTimes 2022. All rights reserved.