Russian Twitter Account Trolls NATO Summit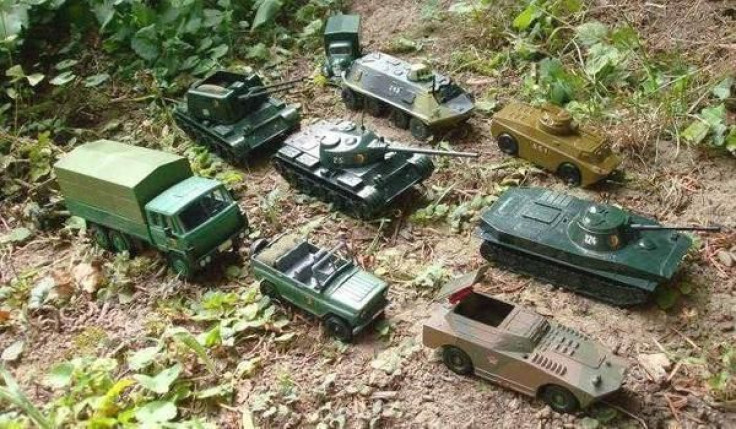 As NATO leaders met in Cardiff, Wales, on Thursday to discuss topics including the Russian invasion in Ukraine, ISIS and the drawing down of the war in Afghanistan, a Twitter account run by the Russian Embassy in the United Arab Emirates attempted to bring levity to the moment -- or, more accurately, sarcasm. It tweeted a picture of toy military vehicles placed outside in dirt on Wednesday, saying: "#NATO's latest evidence of #Russian armor invading #Ukraine has been leaked. Seems to be the most convincing."
The tweet comes at a pivotal time for NATO, with the alliance's power being tested to its limit as military budgets across its members continue fall while the global threat it faces seemingly grows.
While the account has not been verified by Twitter, it appears to be genuine, and it wouldn't be the first time that an official Russian account has tweeted sarcastically about the current Ukraine crisis, in which NATO says Russia has entered Ukraine while Russia denies it. On Friday, the Twitter account of Canada's delegation to NATO showed a map with Ukraine labeled as NOT RUSSIA. The Russian delegation responded with a picture showing Russia and Crimea both labeled as 'Russia' along with a message that read: "Helping our Canadian colleagues to catch up with Contemporary geography of #Europe."
© Copyright IBTimes 2023. All rights reserved.