Russian Who Shared His Dream About Ukraine's Victory On Instagram Fined By Court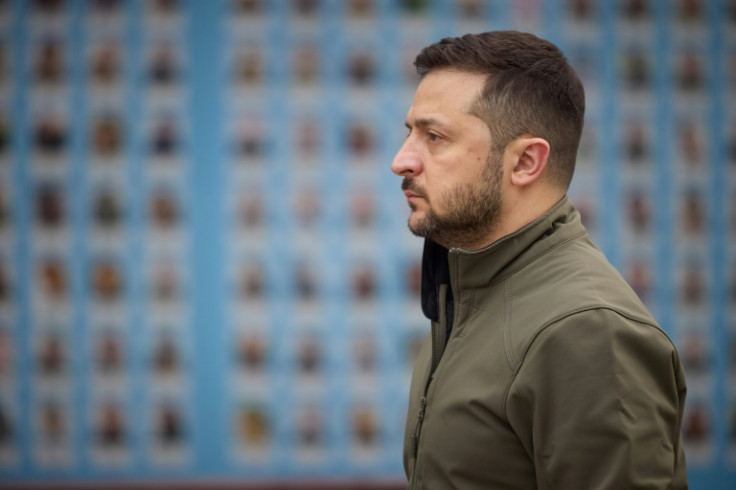 KEY POINTS
A court in south Russia fined a local 26-year-old man around $480
The man previously shared his dream about Ukrainian President Volodymyr Zelensky online
Russian authorities had been monitoring the man even before the post
A court in Russia's southern Zabaykalsky Krai region issued a fine on a local man who shared his dream featuring Ukrainian President Volodymyr Zelensky on social media, according to reports.
Ivan Losev, a sauna owner in Zabaykalsky Krai's administrative capital of Chita, received the 30,000-ruble ($480) penalty after Judge Daniil Shestakov of the Central District Court of Chita found him guilty of "discrediting" the Russian army on Dec. 9.
An administrative case had been opened against the 26-year-old over his Instagram posts, one of which was about a dream that involved Ukraine's head of state, Siberia.Realities, a regional outlet of the United States government-funded Radio Free Europe/Radio Liberty's Russian service, reported.
In his dream that appeared right after Russia announced troop mobilization on Sept. 21, Losev said he encountered Ukrainian forces after he was called up for service and brought to a training camp.
"[T]he Armed Forces of Ukraine headed by Zelensky burst in, everyone was detained, and they were going to shoot us, and at that moment Zelensky passed by me and said: 'Oh, I saw your stories on Instagram. Glory to Ukraine!' I answered: 'Glory to the Heroes!' Zelensky happily patted me on the shoulder and said: 'OK, let him go, and shoot all the others,'" Losev's post read, according to a translation provided by Pravda.
"And so, we are standing with him, looking at all this, and I ask him: 'May I take a selfie with you for Instagram?' Zelensky answers: 'Help yourself,'" he continued.
"Slava Ukraini," translated as "Glory to Ukraine" in English, is a popular Ukrainian salute that is often accompanied by the response, "Heroiam slava," or "Glory to the heroes!"
Losev, who also shared his thoughts about Russia's troop mobilization and the country's invasion of Ukraine online, was informed that he was suspected of discrediting Russia's armed forces after he made the post about his dream.
Members of Russia's Federal Security Service (FSB) had been following Losev's Instagram page for some time, and an agency detective from Zabaykalsk, a town that was around 400 kilometers (248 miles) away from Chita, had prepared a document containing a number of Losev's posts.
"It seems to me that since June, someone has been visiting me and watching my stories. My page is open, I don't see what kind of people are watching them," said Losev, who has been critical of Russian President Vladimir Putin and the Russian government for years.
"I can't imagine this: an FSB officer from Zabaykalsk... was sitting and with a serious face reprinting my story about how I had a dream about Zelensky?! This is idiotic," he added.
FSB surveillance materials were transferred to authorities Chita in October, who reportedly saw signs of "discrediting" the Russian army in Losev's stories.
Amendments to Russia's Criminal Code that were signed by Putin in March made "discrediting" the country's armed forces punishable for up to five years.
Losev's case reached the regional head of Russia's Ministry of Internal Affairs in November. It was then received by the Central District Court of Chita the next month.
Prior to his trial, Losev was allegedly summoned to the police department and threatened with a criminal case in the event of repeated "discrediting" of Russia's army.
He was also warned that the amount of his administrative fine could increase for disputes with the judge.
Losev has reportedly come to terms with the possibility that he may have to run away or be put in jail should he be unable to flee.
"I will be imprisoned but will be released in a year. It seems to me that the war is about to end and end not in favor of Russia. I am sure that Ukraine will win. As soon as Ukraine wins, all the people who are now in prison, they will either be released or somehow decriminalized. And we will not be ashamed to look into the eyes of the world community, the Ukrainians, or ourselves," he said.
Losev still hopes to one day take a selfie with Zelensky, an official he described as being "cool" and "the most powerful politician in the world."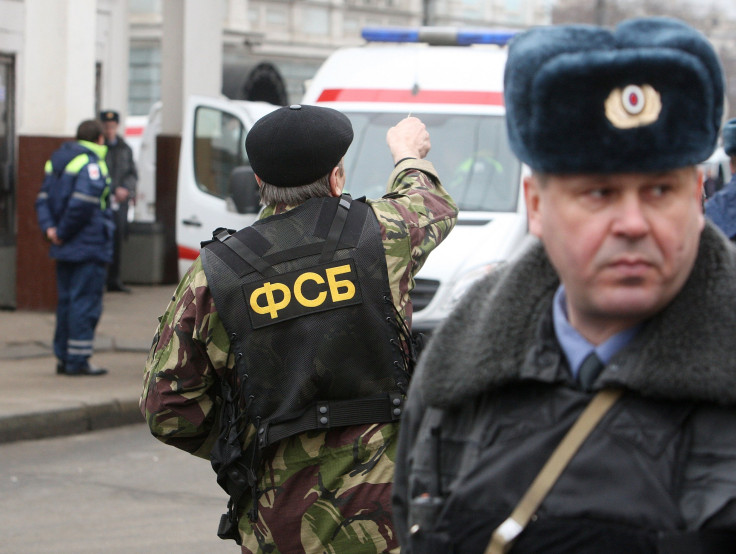 © Copyright IBTimes 2023. All rights reserved.