Russians Back President Putin In Face Of Continuing Economic Recession: Inflation High, Retail Down, Oil Prices Low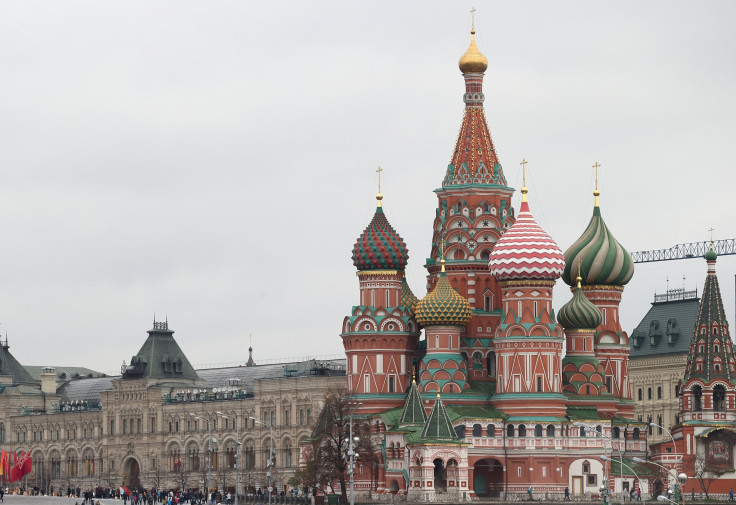 MOSCOW — The festive season is fast approaching but for most Russians there'll be fewer gifts under the tree. After a year of economic downturn, Russia is heading into a gloomy new year as citizens struggle to make ends meet in the face of higher food prices and double-digit inflation. The Russian economy has contracted every quarter in 2015, and is expected to post a decrease in gross domestic product growth for the full year.
Natalia Orlova, chief economist at Alfa Bank, told International Business Times the economy will shrink anywhere from 3.7 percent to 4 percent in 2015 compared with last year. The effects of the recession, the country's first since 2009, are being felt everywhere, from the grocery store to the subway station.
"Life has gotten expensive," said Mari Kanatova, 23, a guest worker from Kyrgyzstan who waits tables in Moscow. She said she used to earn 1,500 rubles to 2,000 rubles ($21 to $28) per day in tips. Now she might not get even 1,000 rubles.
"Right now I have enough only for housing and groceries," Kanatova said. With her earnings halved, she can no longer send money home to her parents in Kyrgyzstan.
Consumers' purchasing power has waned with inflation that's stubbornly held at around 15 percent — double last year's figure — and, according to Olga Sterina, senior analyst at Russian financial services company Uralsib, the corresponding drop in demand has been more precipitous than Russia's recession following the 2008 global financial crisis.
The upshot for ordinary Russians is that they are forking over more money for groceries and other goods while their salaries and pensions largely remain the same.
Shopping at a discount grocery store on a recent weeknight, Anna Makarova, 44, said she is spending more money on food this year. Buying less isn't an option, the university language instructor said. "I have three children and they are growing, so we need more groceries," Makarova said.
"Of course we feel [the recession], but I can't say that things have gotten a lot worse for us," she said.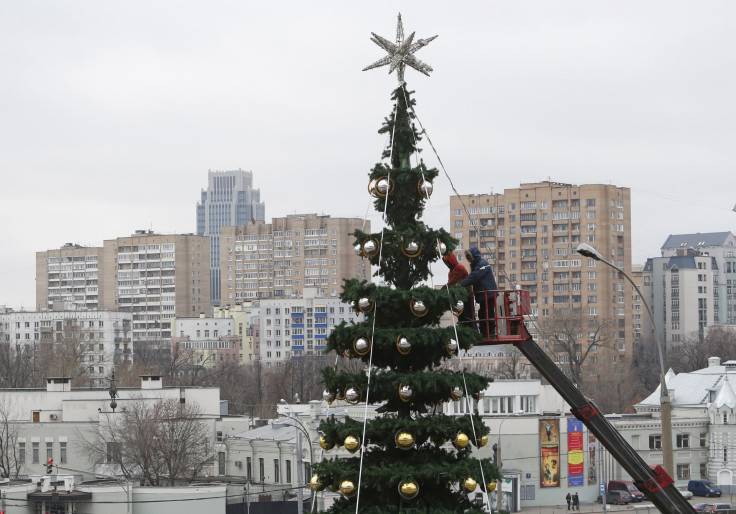 The economic slump began in the first quarter of this year and will last into 2016, said Vladimir Tikhomirov, chief economist for BCS Financial Group. For well-paid, working Muscovites the recession is more of an annoyance than a genuine grievance, but it is likely to have far more serious implications for working-class and poor Russians. Citing Moscow's Higher School of Economics, Bloomberg has reported that 3 million out of Russia's 146.4 million people are expected to fall into poverty by the end of 2015, while another 6 million will lose their middle-class status.
Inflation Cuts Purchasing Power
Inflation is everywhere: Most food costs more, with the price of bread rising some 11 percent, eggs about 5 percent and beef 15 percent, according to the Russian federal statistics service. The cost of public transportation has risen about 11 percent.
The factors behind the overall 15 percent inflation rate are the ruble's sharp devaluation and Russia's ban on European foods. That ban, enacted in August 2014 as retaliation for U.S. and EU economic sanctions tied to the Ukraine conflict, is keeping almost all produce, meat and dairy products from EU countries out of Russia. This embargo is responsible for 1 percent to 2 percent of the inflation rate, Tikhomirov said.
Meanwhile, the ruble's fall against the dollar and the euro accounts for 5 percent to 6 percent of inflation, he said. That's because many food items have foreign components, exposing them to currency fluctuations.
"It might be milk produced in Russia, but the way it's processed, the way it's packaged, [there] might be significant imported products," he said.
Real wages have fallen much more sharply in this recession than in 2009, Sterina said. The government now has smaller financial reserve funds, and it isn't indexing pensions and state worker salaries to inflation as it did then. Tikhomirov told IBT that most public servants haven't seen an increase in their salaries, resulting in significantly reduced purchasing power.
Nona Sorbya, 48, who works as a cook at a sports complex, said her salary has stayed the same, but she is buying less with it. "Naturally, we are spending more" on food, she said.
In an apparent acknowledgement of Russians' emptying wallets, President Vladimir Putin this week approved a 4 percent increase to the minimum wage, setting it at 6,204 rubles ($88) per month starting Jan. 1, according to government newspaper Rossiiskaya Gazeta.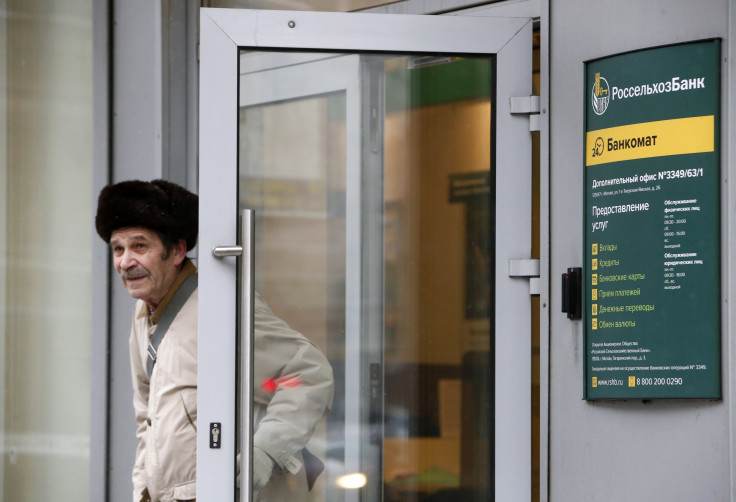 Retail Loses Out
Retail is an especially hard-hit part of the Russian economy. In October, retail activity dropped almost 12 percent compared with the same month last year — the steepest drop in almost two decades.
Retail sales decreased this year for the first time since 2009, according to state statistics compiled by Bloomberg. Moreover, for the next few months, retail revenues will continue to shrink about 8 percent to 10 percent each month compared with 2014, Sterina said.
Small businesses are making changes to stay on top of the fiscal downturn. Alessandro Group, which has about 200 employees working across its chain of 10 Moscow beauty salons, has retrained some of its employees to improve their skills and retain more clients. The group has seen its average tab go down, though that drop has been offset by an increase in the number of customers, said Yuliya Shatilova, public relations manager for the group.
Roman Sabirzhanov, director of the Fabrika Hostel & Gallery in Moscow and owner of a cafe, said that while economic woes theoretically could benefit the hostel market, a slew of fee-based government regulations is undercutting revenues at both his hostel and cafe. "In addition to direct expenses, every additional bureaucratic initiative leads to indirect ones," he said.
Stand Behind Putin
Despite their financial worries, most Russians stand behind Putin and support his expenditures on air strikes in Syria and on support for eastern Ukraine.
When asked whether the country should spend less money on those foreign ventures, Makarova, the university instructor, thought for a moment and then said, "I trust the leadership, and I trust the president."
If those campaigns were to hike prices further, "I'm willing to buy fewer groceries," she said. "We understand that the point of life isn't that we have something or buy expensive things," she added.
Programmer Nikolai Potapov, 35, said Russia "is obligated" to act in Syria, which he called a strategically important country for Russia. As for Russia's role in Ukraine, "we aren't fighting there," he said, reflecting the official government line that regular Russian troops haven't taken part in the eastern Ukraine conflict. Started in April 2014, that conflict has killed more than 9,000 civilians and soldiers, according to United Nations figures.
Pensioner Nina, 85, who declined to give her last name, said that she trusts the government to spend wisely on Syria and Ukraine.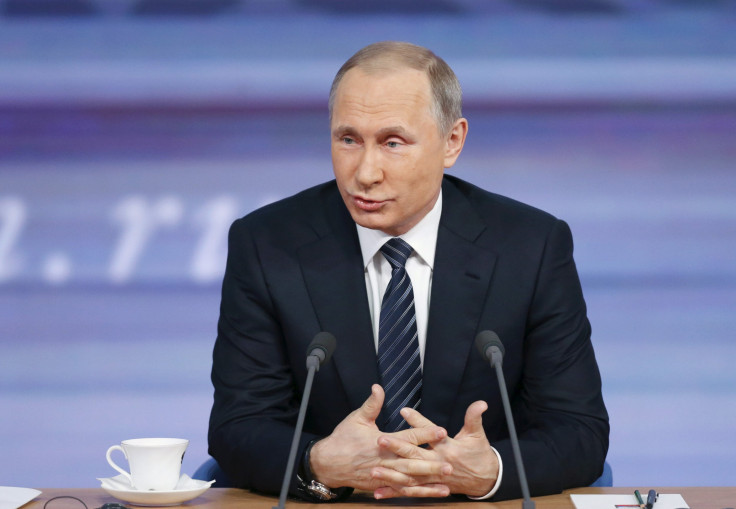 "I think the government knows where we need to spend what amount of money," she said, adding, "We believe in Putin."
The unwavering support for the president voiced in interviews matches national poll numbers: In a Dec. 6 survey, a state pollster reported that two-thirds of Russians trusted Putin the most among political leaders. This trust seems to be enabling ordinary Russians to push through the recession with the confidence that Putin is in control — and that more prosperous times are on their way.
Tikhomirov predicts that the recession will end in summer or fall 2016, when Russia's GDP may show an uptick. He argues that if oil prices, Russia's food ban and the West's financial sanctions stay as they are now — as looks likely — "the Russian economy is going to stabilize. The slump will be over next year."
Russia's New Year's spread may be sparser but it's holding out for a summer feast.
FOR FREE to continue reading
✔️ Unlock the full content of International Business Times UK for free
offer available for a limited time only
✔️ Easily manage your Newsletters subscriptions and save your favourite articles
✔️ No payment method required
Already have an account?
Log in
© Copyright IBTimes 2023. All rights reserved.