Russia's First Strikes In Syria Support Assad, Kill Civilians Besieged By ISIS, Regime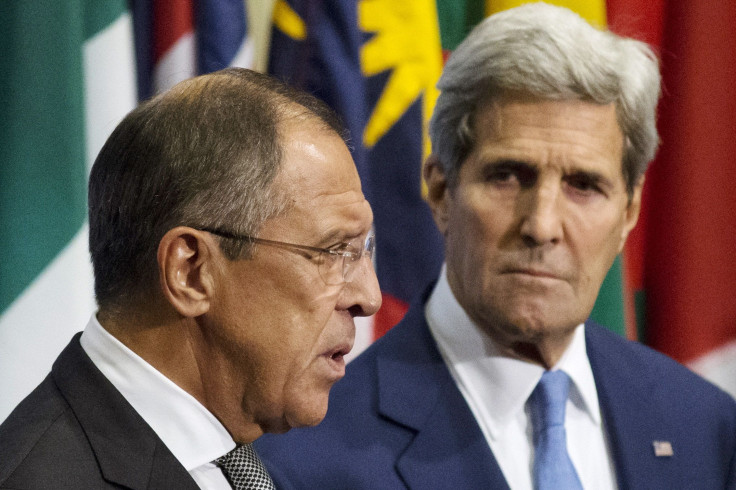 For the first time since the Syrian conflict began in 2011, the Syrian volunteer responsible for alerting civilians of an incoming aerial attack heard Russian voices -- not the familiar Arabic of the Syrian regime's air force -- when he intercepted the radio frequency of an aircraft headed his way Wednesday. The rescue volunteer did not speak Russian, rendering him unable announce the bomb's intended target over the several loudspeakers set up around the city. Without a warning, residents could not hide when a warplane -- different in color and much louder than those to which they had grown accustomed -- struck a busy street market in the Syrian province of Homs.
Russia launched its first airstrikes in Syria on Wednesday, just two days after Russian President Vladimir Putin told the United Nations that Moscow would target all "terror" in Syria. That vague categorization of factions fighting in Syria allowed Moscow to imply that it would adhere to America's goal of prioritizing attacks on the Islamic State group -- also known as ISIS or ISIL -- before implementing diplomatic solution in Syria that excludes President Bashar Assad. However, Russia's first set of strikes prove that Moscow's true intent is to bolster and help maintain the Syrian regime by attacking its enemies.
"Four years ago the U.S. could have imposed the Assad must go solution but that ship has sailed now," said Christopher Harmer, a senior naval analyst at the Institute for the Study of War. "Russia is not there to hit ISIS. They are there to protect Assad."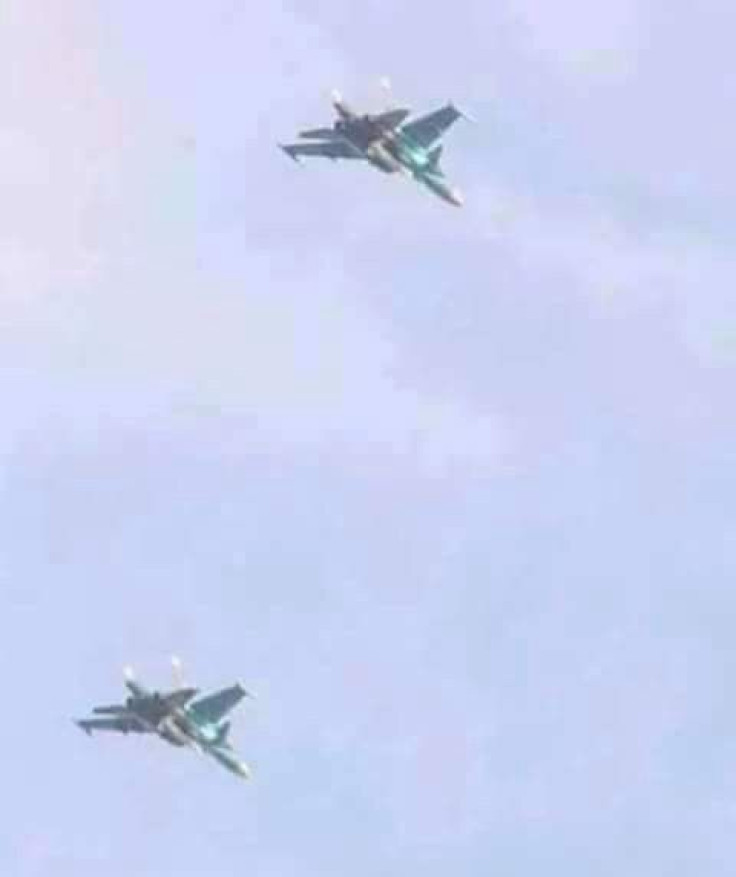 The U.S. was aware that Russia would conduct airstrikes in Syria on Wednesday, but did not know the targets, according to the Department of Defense. After the strikes, U.S. Secretary of State John Kerry met with Russian Foreign Minister Sergey Lavrov, where he expressed concern about Russia's chosen targets.
"The U.S. supports any genuine effort to fight ISIL, however we will not be confused in our fight against ISIL with support for Assad," Kerry said. "We would have grave concerns should Russia strike areas where ISIL-affiliated targets are not operating."
Russian warplanes carrying thermobaric missiles hit multiple targets in the adjacent provinces of Homs and Hama. Homs is the largest province in Syria and nearly all of it is controlled either by ISIS or pro-regime forces. Just north of Homs is Hama. Once a major opposition stronghold at the start of the Syrian conflict, Hama is now largely under regime control with the exception of ISIS' recent gains in the east.
Russia released video footage purportedly showing the airstrikes and claimed that its warplanes hit only ISIS targets. Humanitarian workers on the ground said some shelling crossed into regime-controlled territory. Though ISIS does have a presence in both provinces, local activists said airstrikes were isolated to only a small area on the border between Hama and Homs that has long been under the control of rebel groups belonging to the Free Syrian Army, a coalition of opposition brigades that used to receive military support from the U.S.
"It's one of the few places in Syria where ISIS has never set foot," Nidal Ezeddin, the Homs representative for Syria's Civil Defense told International Business Times. "Russia hit the people who are besieged by ISIS in the east and the regime everywhere else."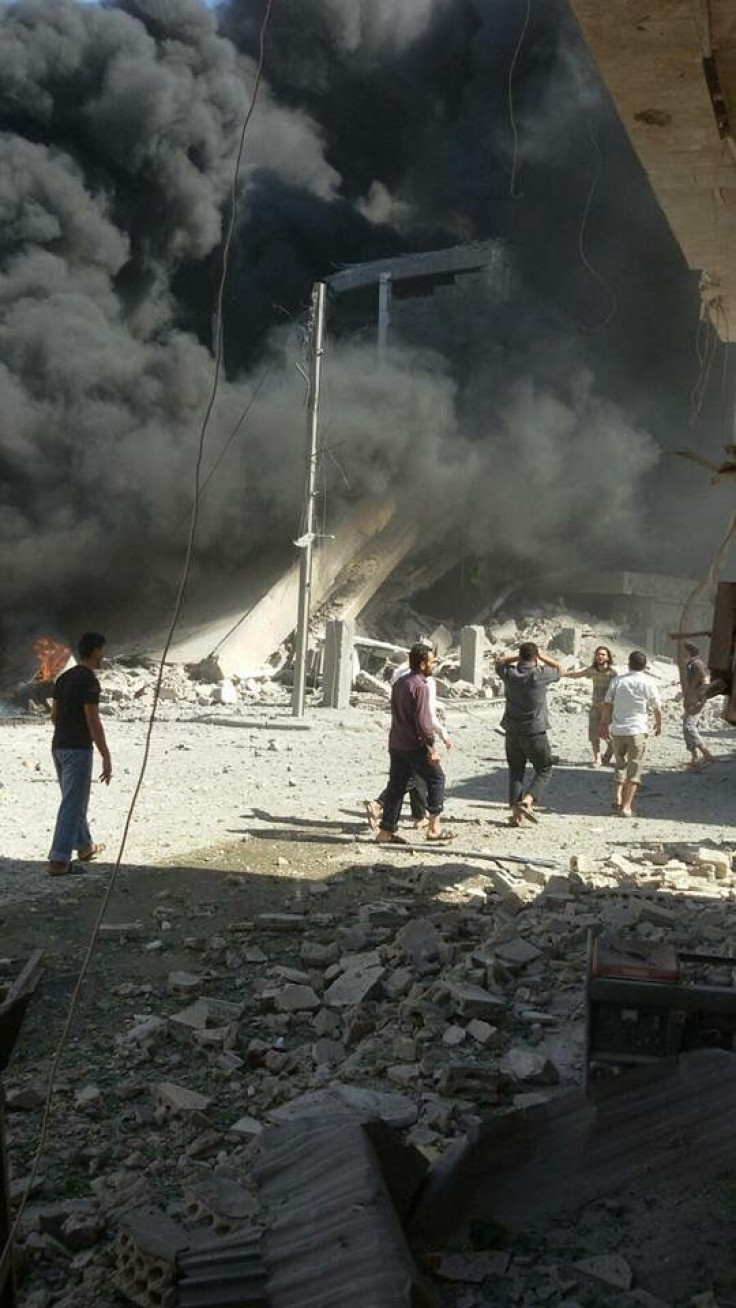 Civilians living in the northern Homs countryside and rebel-controlled Hama have been victims of countless atrocities since the war began. In Homs, where the blockade has eliminating any hope of escaping war, the Syrian Civil Defense volunteers have developed their own alarm system to warn civilians of an incoming aerial attack.
The volunteers use walkie-talkies that allow them to intercept nearby radio frequencies. Volunteers take turns monitoring for incoming aircraft. When a signal is intercepted, the volunteer must listen for the warplane's target and then disseminate the warning over loudspeakers set up around the city. The rest of the SCD team then goes to public and residential areas to organize civilian evacuations. Evacuation plans differ according to the threat, which in Syria can now be anything from a chlorine-laced bomb to an explosive-filled barrel.
But on Wednesday, the destruction from a Russian airstrike was even more severe than Assad's frequent and indiscriminate use of barrel bombs. In Tel Bisi, a city in Homs, Russian warplanes destroyed an entire neighborhood of 60 homes and killed 22 civilians, SDC's Ezeddin said.
At least 40 people were killed by Russian airstrikes in Homs, according to the SDC. Among the victims was Ezeddin's colleague, 38-year-old volunteer rescue worker Abdullatif al-Dahiek, who was killed when Russian warplanes targeted the bread distribution center in Tel Bisi.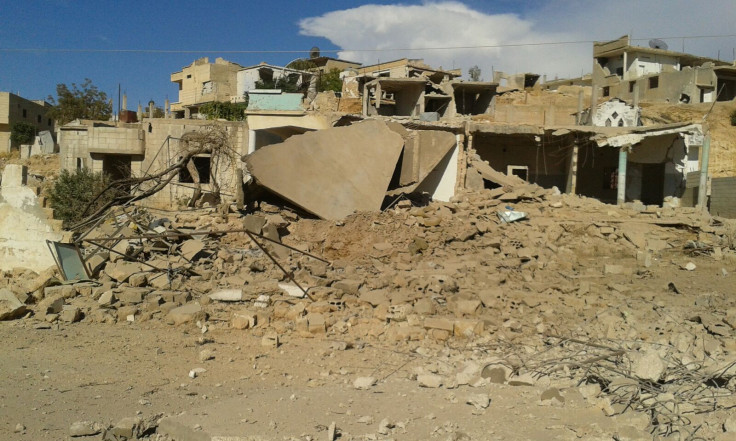 The area is a strategically significant one for the Syrian regime and for Russia, both of whom have military assets nearby. If Russian and Syrian attacks are able to break the rebels' control, regime forces will consolidate their territory in the north-south axis, which runs from the capital, Damascus, to Lattakia, the coastal center of regime supporters. Just south of Lattakia is Syria's second-largest port city Tartus, home to a Russian naval base.
By striking the small, besieged rebel-controlled towns in Homs and Hama, Russia will make it "clear to rebels is that there will be no safe zone in Syria where Russia won't strike," Harmer said.
For civilians living in the Homs countryside, Russian bombs meant only one thing: After more than a year of living under a Syrian regime-imposed blockade while repelling repeated ISIS attacks, they're now in even more danger. There is very little hope that the increasing threat will prompt any foreign intervention on their behalf.
"There is panic all around the area. People are still trying to understand what is happening," Ezeddin said. "They think Russia is testing the international community. If nobody moves now, nobody will ever move. It's too rude to be true."
While talking to IBT, the civil defender received a still unconfirmed report that another strike just hit the besieged area of Homs. "It's ongoing," he said. "I expect more."
FOR FREE to continue reading
✔️ Unlock the full content of International Business Times UK for free
offer available for a limited time only
✔️ Easily manage your Newsletters subscriptions and save your favourite articles
✔️ No payment method required
Already have an account? Log in
© Copyright IBTimes 2023. All rights reserved.