Russia's Nuclear Weapons Now In The Hands Of A 'Crazy Dictator,' Warns Belarus Opposition Leader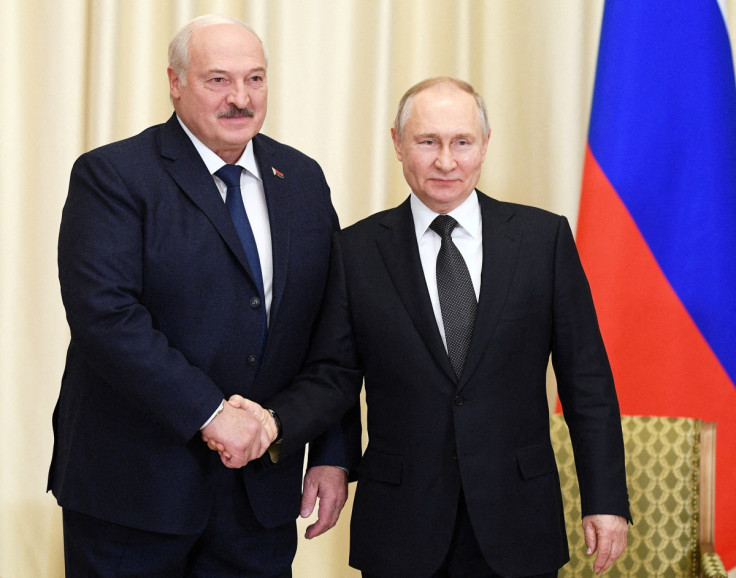 KEY POINTS
Belarus' opposition leader called her former election rival President Lukashenko "crazy dictator"
Svetlana Tikhanovskaya said Russian nuclear weapons jeopardize Belarus' independence
NATO sees no evidence of a change in Russia's nuclear position
Belarus' exiled opposition leader has warned of risks after the country began taking delivery of tactical nuclear weapons from its neighboring country, Russia.
In an interview with BBC News in Warsaw, Poland, Svetlana Tikhanovskaya said the Russian tactical nuclear weapons are now in "the hands of a crazy dictator," referring to her 2020 election rival, Belarusian President Alexander Lukashenko.
Tikhanovskaya argued that deploying tactical nuclear weapons is jeopardizing Belarus' status as an independent country.
"Belarus is our country, and we don't want nuclear weapons," Tikhanovskaya said.
"This is like the last step to keeping our independence. And they [in the West] are staying silent about that," the Belarusian opposition leader added.
Tikhanovskaya noted that placing Russian nuclear weapons in Belarus does not pose a new threat to the member-states of the North Atlantic Treaty Organization (NATO) since the Western countries see no difference between a missile launched from Russia or her home country.
Meanwhile, NATO Secretary-General Jens Stoltenberg said that the transatlantic alliance had seen no evidence of a change in Russia's nuclear position "that requires any changes in our posture."
Stoltenberg noted that Russia had deployed more nuclear weapons close to NATO borders "in the high north," The New York Times reported.
However, the NATO chief said they would still monitor the situation in the two countries since Russia continues to deploy its nuclear weapons in its close ally.
On Wednesday, Lukashenko claimed the tactical nuclear weapons they have received from Russia are "three times more powerful" than the U.S.-made atomic bombs unleashed in Japan during the Second World War in 1945.
When asked if he would use them, the Belarusian president claimed he did not want a nuclear conflict but explained the potential circumstances that might lead him to use the Russian nuclear weapons.
Lukashenko said he would not hesitate to use the weapons "in the event of an aggression against us," adding that the nuclear weapons in his country would serve as a "deterrent weapon."
For now, the Belarusian president said there is no need to place strategic long-range nuclear weapons in his country, arguing that the tactical nuclear weapons are enough to defend Belarus. But Lukashenko said that his country is already preparing facilities to house intercontinental ballistic missiles.
In March, Russian President Vladimir Putin announced his plan to station his country's tactical nuclear weapons in Belarus, arguing that the U.S. had deployed its nuclear weapons to their European allies over many decades.
The 2021 Worldwide Threat Assessment of the Defense Intelligence Agency estimated that Russia has 1,000 to 2,000 tactical nuclear weapons in its stockpile.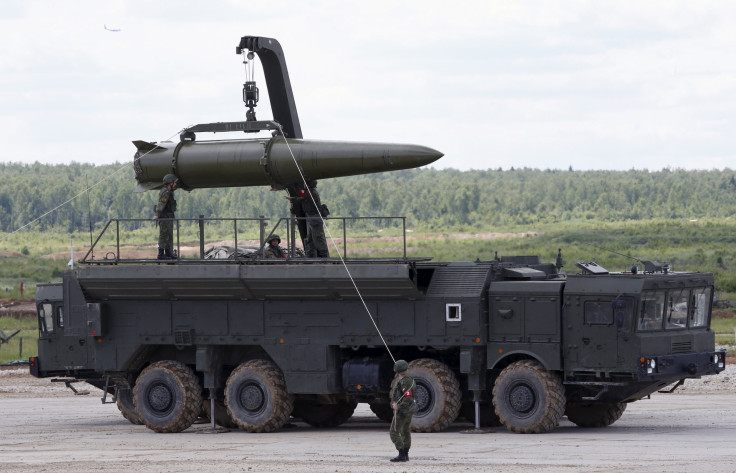 © Copyright IBTimes 2023. All rights reserved.