Putin Ally Promises 'Nuclear Weapons For Everyone' Who Will Unite With Russia, Belarus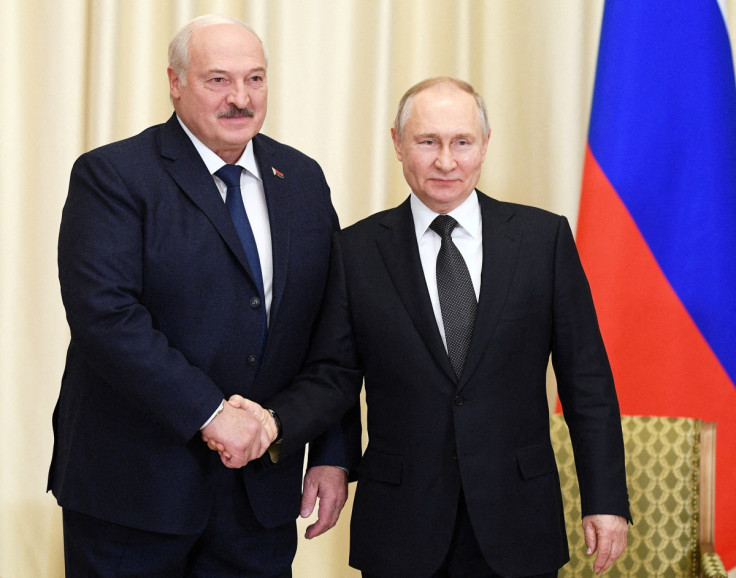 KEY POINTS
Lukashenko said the prospect of receiving nuclear weapons gives nations a 'unique chance to unite'
Russia and Belarus signed an agreement outlining the procedures for storing Moscow's nuclear warheads in the country
Lukashenko previously said some Russian nuclear weapons may have already arrived in Belarus
Belarusian President Alexander Lukashenko, an ally of Russian President Vladimir Putin, has promised that Russia will provide nuclear weapons to all nations that unite with Belarus and Russia.
Speaking in an interview with Russian propagandist Pavel Zarubin, Lukashenko said that this prospect gives countries a "unique chance to unite." The interview was done Thursday during the Eurasian Economic Council meeting in Moscow but was only posted on Sunday.
"If anyone is worried -- I don't think Kassym Tokayev is worried about this -- but if something suddenly happens, then no one minds Kazakhstan and other countries having the same close relations that we have with the Russian Federation," he said, as translated by Ukrainska Pravda. "It's very simple. [Countries] should join the union of Belarus with Russia, that's all: there will be nuclear weapons for everyone."
Lukashenko made the statement the same day that Russian Defense Minister Sergei Shoigu and his Belarusian counterpart Viktor Khrenin signed an agreement outlining the procedures for storing Russia's nuclear warheads in Belarus, marking the first time that Moscow has based such weapons outside the country following the collapse of the Soviet Union. Putin first floated the plan in March.
On the same day, Lukashenko also claimed that the transfer of Russian tactical nuclear warheads to Belarus had already begun, adding that some weapons may have already arrived in his country.
"A decision has already been made to develop what was said orally. We had to prepare places, storage and so on. We did all that, so... the transfer of nuclear ammunition began," Lukashenko said.
It is unclear why Russia is deploying its nuclear weapons in Belarus. However, Putin and his allies have repeatedly threatened to use nuclear weapons against Ukraine or its ally nations assisting Kyiv in Russia's full-scale invasion.
In an assessment published May 26, American think tank The Institute for the Study of War (ISW) suggested that the deployment is part of a longstanding Russian effort to cement its de facto military control over Belarus. The think tank also noted that it is unlikely that Russia has deployed the nuclear warheads to Belarus and will also unlikely use the weapons to escalate the war in Ukraine.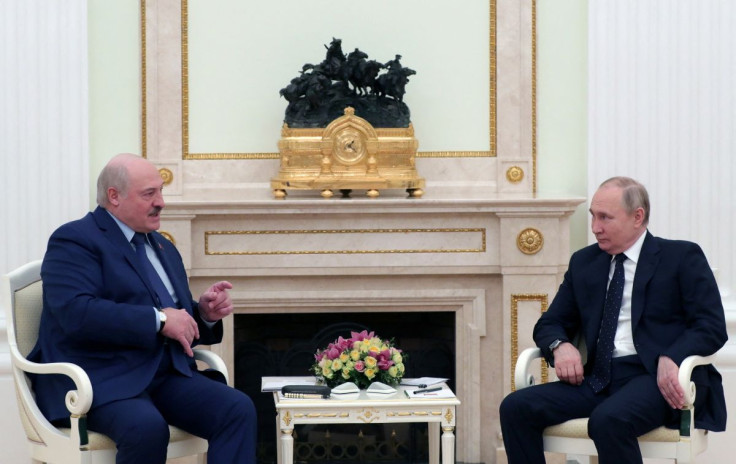 © Copyright IBTimes 2023. All rights reserved.