Russia's Unemployment Problem: Over 1M Jobless As Government Looks To Stimulate Economic Growth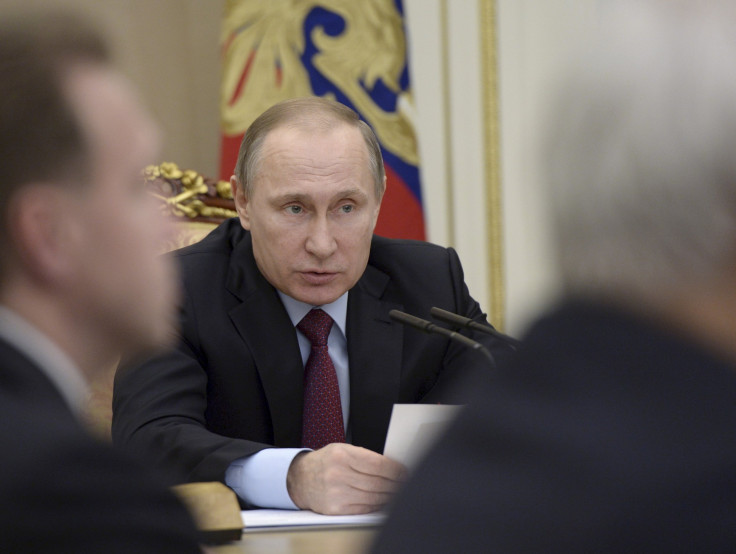 Low oil prices coupled with Western economic sanctions have hit Russia hard and now official numbers show that more than 1 million people have registered as unemployed, local media reported Monday. The numbers come as Prime Minister Dmitry Medvedev and officials gather Tuesday to create an action plan to stimulate economic growth in 2016.
Russia's Labor Ministry reported the number of unemployed citizens grew by 3.4 percent from Jan. 20-27 with the highest rates shown in the regions of Altai, Tuva, Bashkortostan and the contested region of Crimea. Russia annexed Crimea from Ukraine in March 2014, triggering Western economic sanctions as well as a conflict in Eastern Ukraine. Officials, including German Chancellor Angela Merkel, have said the sanctions will only be lifted if the terms of the Minsk peace agreement signed almost a year ago are respected in Eastern Ukraine. The ceasefire has not been fully implemented with the Ukrainian government and Russian-backed separatists blaming each other for violations.
A growing number of Russians are worried about high inflation and increasing prices, with a poll Tuesday showing that concerns over rising prices jumped from 12 percent in December to 20 percent in January, the Moscow Times reported. Twelve percent of the 1,600 respondents surveyed between Jan. 23 and 24, with a margin of error of 3.5 percent, were concerned about unemployment.
Russia's Labor Ministry has predicted that unemployment will hit 6 percent in 2016. Approximately 4.3 million people were unemployed in Russia in 2015, according to the state statistics service.
Russian officials have been examining options in recent weeks to shore up the country's economy looking to oil hedging as well as cutting social spending programs. As part of the plan to stimulate Russia's economy, Medvedev said the government would look to support local industries that could be substituted for Western imports including agriculture and cars. The Kremlin's 2015 crisis plan cost over $30 billion, but officials have estimated the plan for 2016 would cost less than $10 billion, RFE/RL reported.
© Copyright IBTimes 2023. All rights reserved.